Try another search or check out these top posts
Invest
Same, same, but different: the psyche of investment comparison
With major institutions facing down government and regulator scrutiny, and start-ups and fintechs snapping at their heels, the decision-making process for investors is undergoing a shift.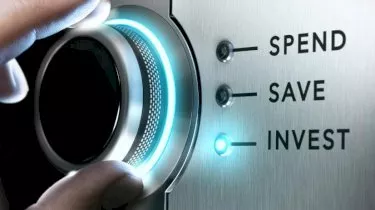 Same, same, but different: the psyche of investment comparison
With major institutions facing down government and regulator scrutiny, and start-ups and fintechs snapping at their heels, the decision-making process for investors is undergoing a shift.  
According to the 2018 Edelman Trust Barometer, 2017 was the second year in a row that trust fell across government, NGOs, media and business. As it stands, Australia's trust rating is only 4 per cent above the world's "least trusting country", Russia.
For business, a large part of the diminishing trust has come courtesy of well-publicised money laundering and counter-terrorism failures. An August 2017 report from the Australian Bankers' Association found that just 31 per cent of Australians have a high level of trust in banks.
So, the casual observer could be forgiven for assuming that now is the time for newer players to strike.
However, to the managing director of one of these newer players, SelfWealth, there are still a number of potholes to be navigated.
"We're still in financial services. When you're dealing with people's money, you still have to build that trust, so we've only been in the market, and our brand out there really for only two, three years now. That's still our biggest challenge," Andrew Ward told Nest Egg.
"The government's doing a great job on pulling down the big institutions," he continued, noting that as this occurs, SelfWealth needs to focus on avoiding doing too many things at once. 
SelfWealth is an online brokerage and social-media platform for investors. 
Mr Ward said in a world of blockchain, marketplace lenders, social networks and online brokers, it's crucial these days that things make sense for the investor.
And, even as trust in the major financial institutions softens, start-ups also need to avoid falling into the "too good to be true" trap.
"We have to be very on point with our marketing, how we are housed in the cloud, we're a new breed of broker. We don't have the high overheads, the bricks and mortar, the staff," he said.
"We haven't spent a billion dollars on building this over 15 years. We're starting from scratch and we've build it with $10 million with 15 staff."
For the more established players, the challenge is to preserve the trust in a world of royal commissions and anti-terrorism compliancy failures.
In fact, according to the chief economist at ABC Bullion, Jordan Eliseo, this trust in major financial institutions has been a key element in the rise of bitcoin and other cryptocurrencies.
He told Nest Egg, "I think one of the reasons that people are so willing to ignore the warnings of financial market commentators, including myself, who have said, 'Look, people need to be cautious about chasing bitcoin and putting all their money in cryptocurrency', is that it's just a fact that all across the Western world, people's trust in institutions, in government, in financial markets, commentators, mainstream economists, you name it, has declined substantially.
"And that's more or less a 10-year story that goes back to the start of the global financial crisis and has continued ever since."
Continuing, he said more and more people are losing trust in the Reserve Bank of Australia, or the US equivalent; the Federal Reserve. So, they're shifting their money away from regular bank accounts and considering blockchain technology and cryptocurrencies as the answer.
The banks themselves are responding with peace offerings, like the removal of ATM fees, or are engaging with programs like the Banking Reform Program - Better Banking, which aim to make practices more transparent.
Speaking last year, ABA CEO Anna Bligh said diminishing trust in financial institutions was a global phenomenon.
She said, "Where the trust is breaking down [in Australia] is on the confidence that consumers have on whether or not corporations are getting the balance right on the interests of the customer and the protection of the customer versus the interests of shareholders and profit. I think it's important to understand where the breakdown is."
As for individual investors, comparisons are now being increasingly made between peers.
As SelfWealth is a social media-like platform, as well as brokerage service, Mr Ward said he's observed that trust in brands is key in the decision-making process.
"With the peer to peer network, one thing we've also found in regards to the psyche [of comparison] is that females tend to trust the solution and make decisions based on an anonymous crowd more than men do," he said.
"Which is really interesting in its own right. We tend to break the men down over time, but women, females in the solution, they tend to out-perform a little bit better than the men.
"The reason for that is, they are more trusting of the tools within the solution and don't come in like the males typically will, with a headstrong that I'm better than anyone else, I can do it better."
Mr Ward said that while the broader trend is seeing individual investors turn slightly away from the major institutions, it's seeing female investors turn more to their peers and men to their own experience and beliefs.
"What we are tending to also see, which has been a nice trend over the last six months is, ever since the announcement of the royal commission into the banks and financial planning … we do find our users are using the solution more and more, and not trusting strangers per se but anonymous people within the community more than they would these institutions, which they read about in the press," he said.
"[As] these big monoliths ... get exposed, and the underbelly gets exposed, people are more willing to trust a peer group, or a social network in financial services more as they realise that these big brands, that they know and have trusted over time, may not be the safe haven and trustworthy after all."
Forward this article to a friend. Follow us on Linkedin. Join us on Facebook. Find us on Twitter for the latest updates