Invest
ASX smashes through 7,000 point barrier
The Australian sharemarket has set a new all-time high, with the S&P/ASX 200 index breaking through the 7,000 point barrier for the first time in history.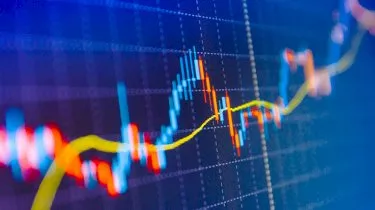 ASX smashes through 7,000 point barrier
The Australian sharemarket has set a new all-time high, with the S&P/ASX 200 index breaking through the 7,000 point barrier for the first time in history.
The S&P/ASX 200 ended Thursday's trading period 47 points higher, growing by 0.7 per cent before closing at 7041.8.
Anthony Doyle, cross-asset specialist at Fidelity International, believes that while there isn't much difference between the ASX 200 at 6,995 and 7,005, crossing the 7,000 point barrier could trigger emotional investors.
"Behavioural economists will tell you that big, round numbers (like 7,000) can have a large influence on investor emotion and behaviour," Mr Doyle said.
"I have seen academic research which shows that market-wide attention-grabbing events can lead investors to sell equities as they perceive that the level of the equity market is high." 
"And at an individual portfolio level, it can result in investors selling high-performing equities, while holding on to underperforming companies as they hope to recoup some losses." 
"As a result, we often see a few lacklustre trading sessions in the days following attention-grabbing events," Mr Doyle said. 
Deakin University associate professor of finance Victor Fang reiterated Mr Doyle's thoughts, noting investors shouldn't panic.
"Hang in there and resist panic selling based on short-term fear and overreaction to global events," the professor said. 
"The Australian sharemarket has started the year strongly and is up around 5 per cent in January, despite a backdrop of domestic risk and international tension," he said.
Does the new record matter?
Mr Doyle said breaking the record both matters in the very short term and has no impact in the long term.
"While conditions remain constructive for the Australian equity market, it's certainly not without risk," Mr Doyle noted.
However, the investor believes the rise of populism can be a threat to global growth as nations look inward instead of outward.
"Populist policies like protectionism (trade wars), anti-immigration and government intervention are all anti-growth in nature and are likely to continue to put downward pressure on the already sluggish 1 to 2 percent economic growth range in most developed economies," Mr Doyle said.
Despite global concerns, domestically, Mr Doyle is bullish on Australian assets. 
"We are still positive on the Australian equity market this year. We're in the unusual position of having tailwinds from both monetary and fiscal policy." 
"Having pretty much used up all monetary policy ammunition, governments are now being asked to step up with fiscal policy to help economies break free of this very low-growth world." 
"This will likely come via significant infrastructure development, which should be good news as low interest rates combined with fiscal stimulus is normally a positive environment for equity returns," the fund manager concluded.
Forward this article to a friend. Follow us on Linkedin. Join us on Facebook. Find us on Twitter for the latest updates
About the author