Try another search or check out these top posts
Invest
5 reasons not to worry about the global economy
Despite global debt rising, quantitative easing (QE) running in various iterations for a decade, growing inequality and geopolitical issues affecting trade, a leading economist has said there's no need to panic about global markets.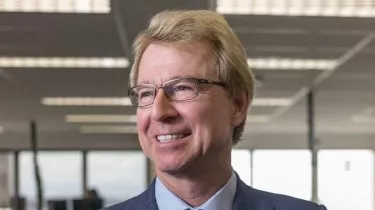 5 reasons not to worry about the global economy
Despite global debt rising, quantitative easing (QE) running in various iterations for a decade, growing inequality and geopolitical issues affecting trade, a leading economist has said there's no need to panic about global markets.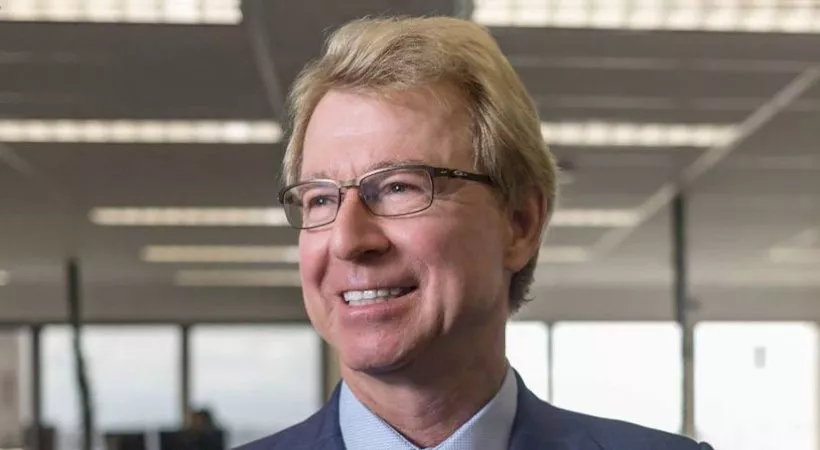 AMP chief economist Shane Oliver has indicated that while global conditions do signal a bear market, there's always something to worry about and trying to time a downturn is incredibly difficult.
The economist believes the global economic outlook is improving, driven by the success of conventional and unconventional policies around the world.
"There is good reason to expect the global economic cycle to turn up in the years ahead just as it did after the growth in 2012 and 2016," Dr Oliver said. 
1. Debt is more complicated than being at a record
While debt will be involved in some way should a financial crisis occur and countries still have not paid off their debts from the last one, it does not mean the problems are imminent.
Dr Oliver said: "History tells us that the next major crisis will involve debt problems of some sort. But what's new – they all do! Just because global debt is at record levels does not mean that a crisis is imminent."
The economist highlighted that debt has been trending up since it was invented. 
He indicated that as interest rates fall, so too will the debt burden due to a cheaper rate of credit.
"While modern monetary theory has its issues, it does remind us that as long as a government borrows in its own currency and inflation is not a problem, it has more flexibility to provide stimulus than high public debt to GDP ratios suggest," Dr Oliver said. 
2. QE's end point is not necessarily negative
Quantitative easing (QE) and other unconventional monetary policies have helped stimulate global markets – such as in the US, where Dr Oliver pointed out that unemployment has fallen from 9 to 4 per cent in five years – but it's coming to an end as central banks pull back.
"As to how quantitative easing is eventually unwound, there is no easy answer, but there is no reason to believe that it will end with a calamity," Dr Oliver said.
He indicated that without a surge of inflation necessitating the withdrawal of funds, there is no reason to withdraw.
When inflation does rise, it can be eased through bonds.
3. Inflation and interest rates are low
While low inflation and interest rates may be causing some headaches for economies, they also provide benefits to investors, Dr Oliver has pointed out.
"The key thing that has caused many sceptics to miss out on good returns this decade is that they focused on low inflation as reflecting low demand growth but missed out on the positive valuation boost to assets like shares and property that low inflation and low interest rates provides," he explained.
4. Rapid technological innovation and growth in middle-income Asia is continuing
Changing technology – especially in Asia – is leading to a growing middle-income-earning bracket, leading to an increase in consumer spending.
"This is well known and has been done to death, so I won't go over it; suffice to say that there are still a lot of positives helping underpin the global outlook and these two remain big ones," Dr Oliver said.
5. Global growth looks like it may pick up
Finally, Dr Oliver indicated how the economy is showing signs of greenshoots: lower unemployment, positive yield curves and bond yields increasing.
"While the slowdown in global growth over the last 18 months has been scary and associated with sharemarket volatility, the conditions are not in place for a deeper slide into global recession like we saw at the time of the GFC – excesses like overspending, surging inflation, excessive monetary tightening are not present," Dr Oliver said.
Instead, he pointed out a number of signs that are pointing to a cyclical global pick-up:
Bond yields are up from their lows and look to be trending upwards.

The US yield curve is now mostly positive – suggesting the inversion seen this year may have been another false recession signal like those seen in 1996 and 1999.

European, Japanese and emerging shares are looking better.

Cyclical sectors like consumer discretionary, industrials and banks are looking better.

The US dollar looks like it might have peaked.

Business conditions PMIs for the US, Europe and China were flattish in October and may be stabilising. This saw the global manufacturing PMI go sideways and a rise in the services PMI and both still look like the 2012 and 2016 slowdowns.
According to Dr Oliver, there is good reason to expect global economic cycles to turn up in the year ahead, similar to what was seen in 2012 and 2016.
"Finally, for those worried that more and more debt will trade at negative interest rates, our view is that this is unlikely. Many countries have already sworn off using rates including the US, and RBA governor Lowe says it's extremely unlikely in Australia," he said.
"And if growth picks up as we expect, the proportion of global debt on negative rates will decline as it did after 2016."
nestegg has previously reported why investors should be wary of a price bubble.
Forward this article to a friend. Follow us on Linkedin. Join us on Facebook. Find us on Twitter for the latest updates
About the author