Try another search or check out these top posts
Invest
Will 2023 put an end to the housing boom?
Is the end in sight for Australia's most recent property boom?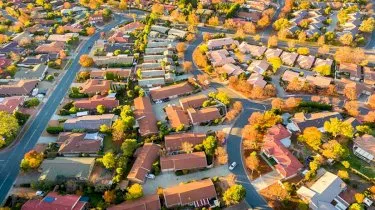 Will 2023 put an end to the housing boom?
With 2022 fast approaching, experts suggest that Australia's property market may be approaching a major turning point.
Citing recent forecasts by the Commonwealth Bank of Australia, WLTH national lending manager Chad Hoy Poy predicted that housing prices would peak in 2022 before being dragged down by rises in borrowing costs.
"However, it is unlikely that property prices will fall near pre-pandemic levels," he added.
Mr Hoy Poy said that new affordability constraints and macro-prudential tightening are already having an effect on the housing market but that the recent downward trends are only the beginning.
"Aspiring homeowners looking to invest in the coming months should expect the market to free up as the supply-demand balance will help the market slow," he said.
While interest rates will remain a key factor, Mr Hoy Poy said that the reopening of international borders could accelerate pre-existing problems in the property sector.

"On a more encouraging note, while investors are entering the market, there has been a considerable increase in the number of properties for sale," he said.
For those worried about the coming uncertainty, Mr Hoy Poy recommended consulting with a broker or financial adviser.

"Speaking to someone who understands the marketplace and can give you a good idea of what your repayments look like in a high-interest housing space will give you confidence about the future of your mortgage," he said.
However, not everyone is ready to pronounce the housing boom dead just yet.
Economist Dr Andrew Wilson dismissed recent predictions of steep home price falls in 2023 as nonsensical.
Dr Wilson noted that Australia's capital city housing market has experienced only three years where home prices have fallen since 1987 and that these price declines were modest in comparison to recent forecasts.
"Higher interest rates were the catalyst for home price declines with official rates increasing from 5.5 per cent to 7.25 per cent between 2006 and 2008, and up from 3.0 per cent to 4.75 per cent between 2009 and 2011," he explained.
Meanwhile, price declines in 2018 were driven by an APRA-enacted bank credit squeeze. 
According to Dr Wilson, the prospect of similarly sustained increases in interest rates is "clearly fanciful".
Pointing to the standing requirements set out by the Reserve Bank of Australia when it comes to rate rises, he said that meeting those conditions would require an unprecedented surge in incomes over the coming months.
"With wages growth still at subdued levels despite the post-lockdown recovery and the jobless rate surging to a seven-month high, the prospect of wages growth quickly returning to the boomtime levels last experienced more than a decade ago are remote – at best," he said.
The reopening of international borders makes this slim possibility even slimmer.
"A quick return to high migration levels will again place upward pressure on home prices in our still undersupplied housing markets," Dr Wilson said.
Forward this article to a friend. Follow us on Linkedin. Join us on Facebook. Find us on Twitter for the latest updates
About the author