Try another search or check out these top posts
Invest
Why investors should focus on the next 1-5 years
Investors are being urged to look beyond their own backyards into opportunities over the next one to five years.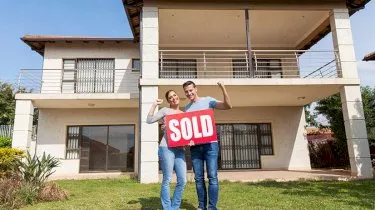 Why investors should focus on the next 1-5 years
Investors are being urged to look beyond their own backyards into opportunities over the next one to five years.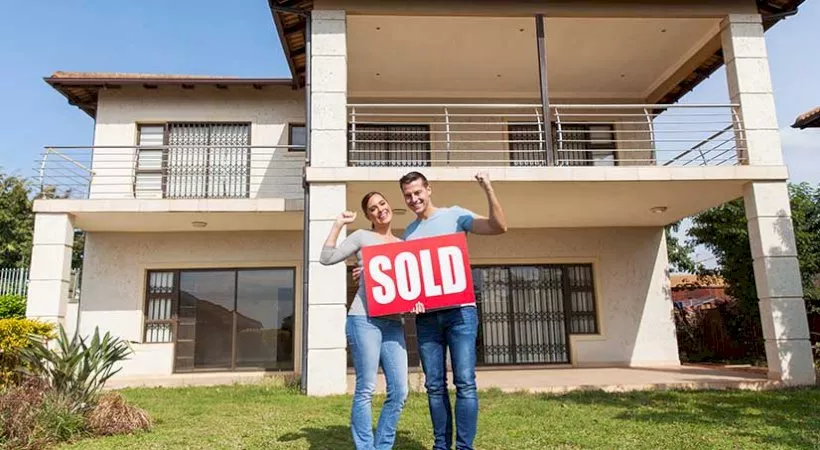 In a conversation with nestegg's sister brand Smart Property Investment, InvestorKit head of research Arjun Paliwal encouraged investors to look at the first one to five years of a property's growth as a way of avoiding opportunity costs.
"What is more important for any investor is the initial one to five-year period," Mr Paliwal said.
"The reason why is investors don't want to be twiddling their thumbs waiting years for their portfolio to grow."
"Which means, as best as possible, an investor should be focusing on how they can have the best one to five years ahead. To maximise their chances of repeating again and to avoid opportunity cost. Investors should avoid thinking that they have to go to their backyard to make this work," Mr Paliwal said.
To illustrate his point, Mr Paliwal points to an investor who buys and holds in Brisbane over the long term.
"Think of the Brisbane market between 2000-2010. Now imagine an investor purchases in 2011 and sits on a Brisbane property for the next 10 years. All of a sudden they have little capital growth," he explained.
Long-term property trends
However, while the researcher is quick to point out investors should invest for the next five years, he explained that Australian real estate is a forgiving asset class, with the capitals all growing at a similar rate over 30 years.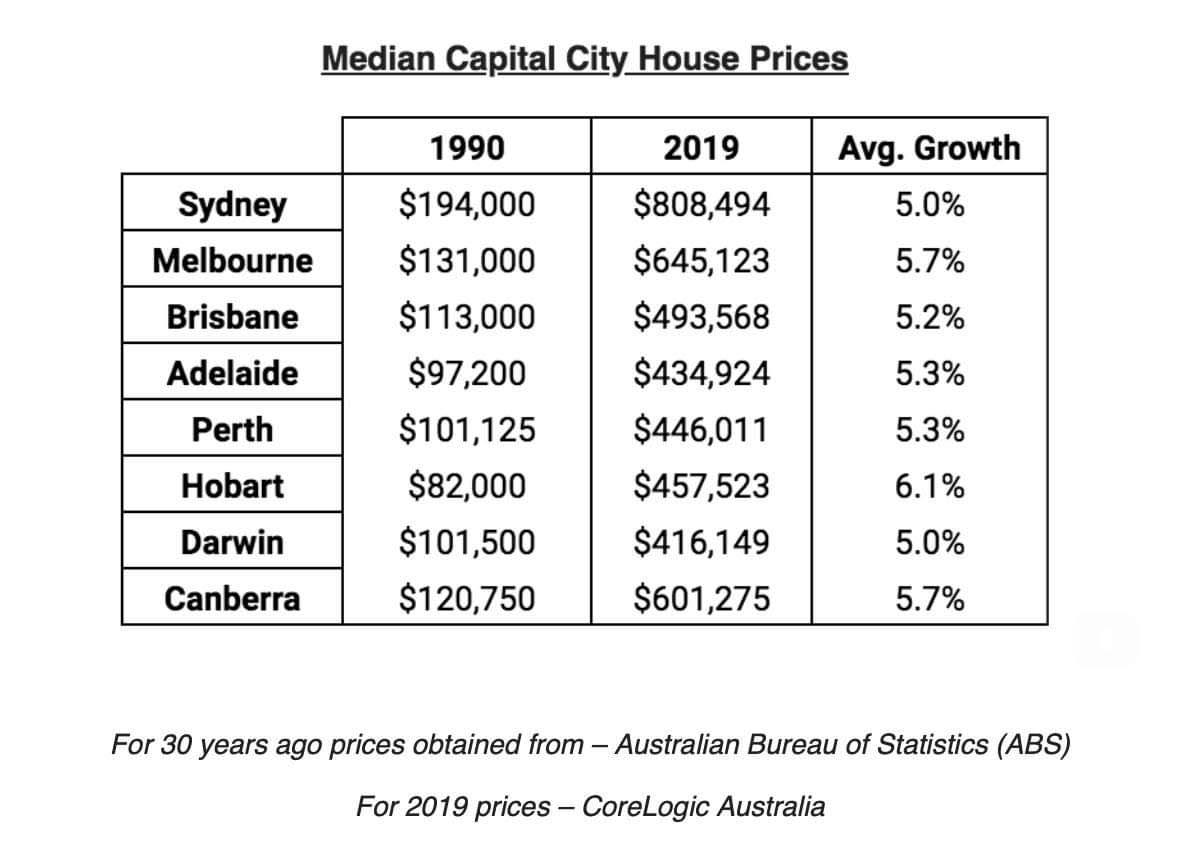 Mr Paliwal explains that if investors look beyond the commentary of Perth's market collapse with the mining slowdown, the 30-year average of both cities are remarkably similar.
"If you wind the clock back 30 years, Perth was $100,000 while Sydney was $194,000. In 2019, Perth $446,000 while Sydney is now $808,000, meaning Perth remains approximately half the price of Sydney," the researcher said.
Trap of waiting for long-term growth
While the long-term growth suggests cities move in equal trends, each market's volatility can severely damage an investor's portfolio.
"This is what kills a portfolio. When an investor gets a big swing down, they are stuck if they can't get equity, so for investors they need to see momentum over one to five years.
"Why go to the market that could be good in 20 years' time if the next one to five will be bad, when you can have both growth in the short and longer term," he said.
With this in mind, Mr Paliwal told investors to be cautious of markets that are performing above their long-term horizon.
"Considering Sydney and Melbourne recently had substantial booms, and their 30-year averages are similar to the rest even after those booms...it is a clear sign that people should not compromise asset type (go for a unit in their backyard, just because it is a comfortable move)," Mr Paliwal said.

"This can be seen by the results of units across many major markets over the last five years  where many are still priced at 2015 levels," the researcher explained. 
Avoiding the low-growth trap
To avoid falling into the trap, the researcher told investors to constantly reassess their portfolios and, if they can, own a variety of assets.
"The first focus should always be the next one to five years on a property, as long as it has good long-term sustainable prospects," he said.
"Also having multiple properties across various markets will allow investors more of an opportunity to experience portfolio changing outcomes, reduce their risk and potentially avoid opportunity cost," Mr Paliwal concluded.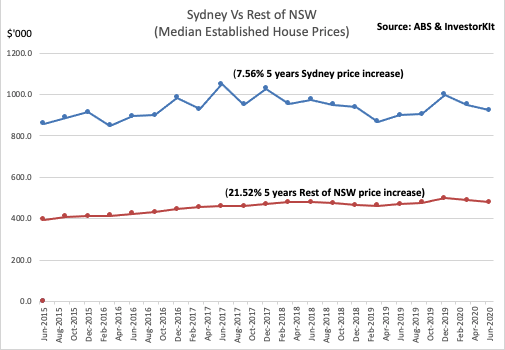 Forward this article to a friend. Follow us on Linkedin. Join us on Facebook. Find us on Twitter for the latest updates
About the author