Try another search or check out these top posts
Invest
Why first home buyers might want to consider an apartment over a house
Invest
Why first home buyers might want to consider an apartment over a house
Cost and location can play in favour of first home buyers when it comes to apartments.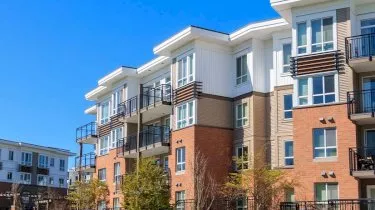 Why first home buyers might want to consider an apartment over a house
Cost and location can play in favour of first home buyers when it comes to apartments. 
Even in a low-interest environment, the high asking price can naturally lead first home buyers to consider investing in an apartment as an alternative.

Speaking to nestegg, Upside Realty director of sales James Kirkland said that there are many upsides to an apartment for those looking to take their first step onto the property ladder.

"It's often about location, and you have a greater chance of getting closer access to bars, restaurants, transport, shopping, and being able to afford living much closer to the city or major bustling hubs over a buyer looking for a house," he said.

Mr Kirkland said that first-time home buyers who opt for an apartment also often get access to features that those looking at a house typically can't afford, "such as BBQ areas, entertaining areas, modern fixtures, fittings and air conditioning, perhaps a pool and more often than not a great outlook or view".
Aussie Home Loans senior broker Peter Corta also told nestegg that cost was one of the biggest reasons that first home buyers should consider an apartment over a house.

"In just about all locations across Australia, the median cost to buy an apartment is lower than the median house price. This means that if your budget is lower, or you'd like to spend less on a property, an apartment could be a good option," he explained.
Mr Corta noted that in an environment where house prices are rising as fast as they are, opting for an apartment instead may mean getting onto the property ladder sooner rather than later.

"Spending less will also mean you have more money to invest or spend on other priorities," he added.
Asked whether first home buyers will find it easier to get a mortgage for an apartment versus a house, Mr Corta said that housing finance has arguably never been more affordable than it is today regardless of the property type in question.

"Current market interest rates are the lowest we've ever seen in history, and government schemes and concessions are continuing to flow through to help first home buyers take the next step," he said.

Mr Kirkland said that the difficulties of financing a first apartment would depend on a number of factors, from the area where the apartment is located to the borrower's own lending history.

However, he noted that some apartments are easier to finance than others. 
"Two bedrooms plus and/or extra bathrooms or ensuites or more assist with borrowing, simply for the ability to be able to have rental income," he said.
Forward this article to a friend. Follow us on Linkedin. Join us on Facebook. Find us on Twitter for the latest updates
About the author