Try another search or check out these top posts
Invest
What to expect from strata fees and your strata community
Strata fees are an important financial consideration of apartment or townhouse purchases, but can be confusing for those who don't fully understand their obligations as interested parties in a strata community.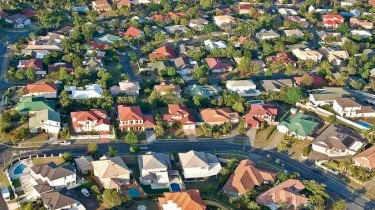 What to expect from strata fees and your strata community
Strata fees are an important financial consideration of apartment or townhouse purchases, but can be confusing for those who don't fully understand their obligations as interested parties in a strata community.
To gain some insight, Nest Egg spoke with a body corporate manager on the topic to find out what those buying in to the strata concept can expect.
Grant Mifsud, a partner with strata management firm Archers, said the most important message he could provide for anyone looking to invest or live in a strata community is to read the documentation that's not only in a sales contract, but then what is subsequently provided to the purchaser once the property settles. 
Strata by-laws
On settlement, a new owner will be provided with the by-laws, which, according to Mr Mifsud, are "your local laws that govern common property".
Strata by-laws exist as a separate tier of government after federal, state and local laws, the body corporate manager said.
Knowledge of such laws, restrictions and obligations on entering a sale agreement will ensure the purchaser buying into a strata community will "get along far better than if you just treat it like you would a standalone home, [where] you don't need to consider any additional rules", Mr Mifsud continued.  
Strata fees
Strata fees are collected for all the common areas and associated asset upkeep of a residential building, Mr Mifsud said, and are decided on an annual basis at the annual general meeting of the body corporate. 
Used for upkeep, maintenance and capital items, the strata manager said that there are different funds that are contributed towards: an administrative fund and a sinking fund.
At the annual general meeting, owners vote on the amount to be collected, as well as the regularity with which collections take place. 
Budgeting for costs
In Mr Mifsud's experience, people only raise concerns about the cost of strata when "they haven't done their research prior, [or] they haven't done their due diligence".
"That's when you usually get people that are concerned because they haven't considered what their outgoings are going to be," he disclosed.
He countered this position by noting that more generally, "people who have looked into it, they have accounted for it and they've done the cost-benefit analysis of a unit compared to a standalone home where they pay for things or fix them as they go themselves". 
For those that do their own analysis and decide on a strata community, Mr Mifsud said they "are happy, generally speaking, with knowing that they pay a fee, it gets managed well, and the building's going to be maintained to a particular standard".
Consider your own needs
The consideration of strata fees as a consideration for the purchase of property is "all about the lifestyle choice that people have", Mr Mifsud stated. 
Commenting on the wide varieties of choice and comparing it to buying a home, the body corporate manager said "you've got some very basic strata communities, but then you've also got some very lavish strata communities". 
After weighing up the location (as the biggest factor most people consider), Mr Mifsud said it then becomes "what facilities matter to you". 
"If it's having the pool, the gym, the media, or you want a penthouse unit with views, of course outgoings are going to be higher to go with those associated facilities," he said.
But for people that that's not a priority for or that can't afford it, Mr Mifsud said purchasers are going to go for a more modest strata community that doesn't have all those additional costs that go with it.
How do different strata offerings compare?
When posed the question on cost comparisons across different offerings, Mr Mifsud commented that "every strata community is unique".
This uniqueness relates to both the way a strata community is set up, and the age of the building or buildings involved. 
"The only comparable levies [are] if you have two buildings in the same region that were built at the same time, and were built using similar materials," he said. 
Otherwise, there's a lot of variables that go into what the levies are going to be, including how many units are governed by the by-laws, according to the manager.  
A larger amount of units "can mean that there's better or reduced costs for those shared items", with Mr Mifsud providing the example of a pool, where if it's $5,000 to maintain over a year, divided by five people its $1,000, "but divided by 50 people, it's a hell of a lot less".
So what's the impact of strata fees on investment properties?
Without a specific scenario, "there's too many variables" for Mr Mifsud to give a guide on whether an investor could expect to negate their payment of strata fees through pushing up the rental price.  
"You'd have to look at the factors of where it's located, what the rent returns are for that particular region and unit type, and the unit type that drives the level of levies it requires, so there's too many variables," he conceded. 
Be sure to browse
Despite the provision of information related to the property's by-laws, Mr Mifsud said there are still instances where people "won't read anything and they'll get the bill and won't pay it and then it'll go to debt collection". 
"That's when they realise what's going on because it's spelled out to them with some serious repercussions," he continued. 
"But that's out of the ordinary", according to the partner, because most people will "have at least a bit of a browse over the outgoings, same as you would for rates, and have kind of an idea what they are getting themselves into".
This email address is being protected from spambots. You need JavaScript enabled to view it.
Forward this article to a friend. Follow us on Linkedin. Join us on Facebook. Find us on Twitter for the latest updates
About the author