Try another search or check out these top posts
Invest
What is the average return on commercial property?
Learn how to calculate the potential profit from your investment and how much you should expect.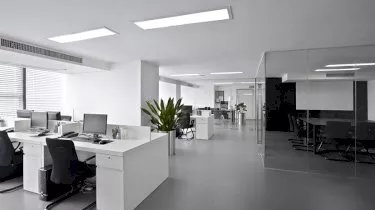 What is the average return on commercial property?
Learn how to calculate the potential profit from your investment and how much you should expect.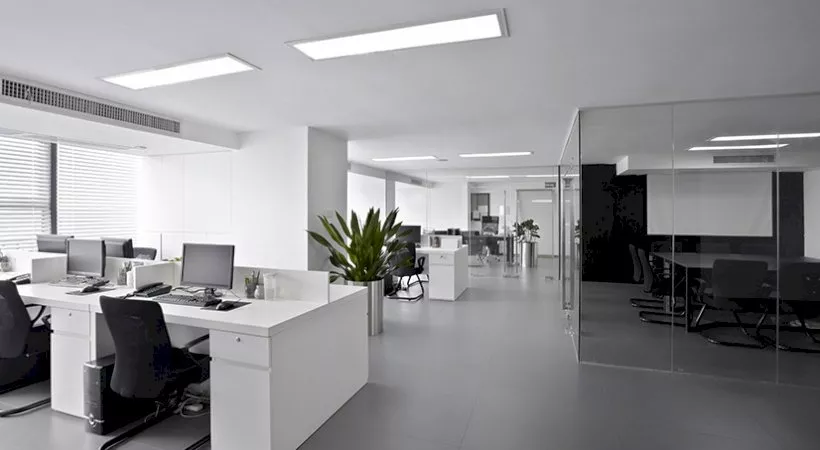 If you are considering investing in real estate, you may have heard that commercial property can provide solid returns. 
Profit generated from commercial properties can help build not only a solid property portfolio, but your nest egg as well.  
In an episode of Inside Commercial Property Podcast, Rethink Investing's Scott O'Neill said income from commercial real estate can fast-track your path to a comfortable retirement.
The industry expert advised investors who want to achieve a passive income in retirement to look into commercial property investment instead of residential property due to its higher returns. 
With most banks offering low interest rates and with the fluctuations in other asset classes' performance, many investors are looking to commercial property as a place to park their money while getting a decent return. 
Yield and capital gain are key factors when assessing a commercial property investment opportunity. Let's look into how you can calculate your yield and what numbers you should expect for your investment.
What is yield?
Generally, yield is defined as income generated from an investment. Knowing the yield is particularly important in commercial properties because capital growth rates for this type of real estate are not usually as high as those of a residential investment.
Property yield is calculated as a percentage of the commercial real estate's cost or market value, annual rental income and ongoing expenses. It does not factor in the increase in the property value over time (e.g. capital growth). 
Calculating the yield you will get from rental income generated by your commercial real estate is a key factor when deciding whether you should invest. 
How do you calculate the yield on a commercial investment property? 
When calculating yield on a commercial investment property, you can choose to know your "gross yield" and "net yield". 
Gross yield is the rate of return a property generates from rental income as a percentage of its purchase price. The general formula is:

Gross yield = annual rental income (weekly rental x 52) / property value x 100.

For example, if you purchase a retail property for $700,000 and your commercial tenant pays $1,500 per week ($78,000 annually), the annual return on your investment or your yield would be 11.1 per cent. This is the property's gross yield, where the running expenses of owning a retail business have not been taken into account.

Meanwhile, net yield (sometimes referred to as the capitalisation rate or cap rate) has the same calculation but includes running costs and overheads, including management fees, maintenance costs, stamp duty and vacancy costs. 

What is the average yield on commercial property?
Commercial properties typically have much higher returns than residential property. Generally,  rental yield from a commercial property can be anywhere from 5 per cent to 10 per cent. On one hand, residential property generates yields averaging between about 1 per cent and 3 per cent. 
But what is considered to be a good return on a commercial property? Many investors have a different criteria of a good return on commercial real estate. This includes:  
The yields from a commercial property must be higher than residential property investment.

Returns must be bigger than the cost to finance the property.

The property has a positive cash flow that can provide a stable income.

The return on investment outweighs the risks associated with the investment. 
What drives yield?
Commercial property yields are more sensitive to market and economic conditions than residential properties. This is because demand for property is one of the key drivers of commercial property yield. In turn, demand is affected by consumer confidence, the political environment and the economy.
When demand for commercial properties is high, the price of buying commercial real estate increases. The higher the purchase price, the less yield you get. When yields are declining, this is called "hardening yields".
This works vice versa. When demand for property is declining, prices decline and yields can rise. It is referred to as "softening yields", when the rent-to-value ratio increases. 
What is the average capital gain on a commercial property?
Capital gain refers to the difference in the amount you paid for the property and the amount it was later sold for. Capital gains are relatively low in commercial property because it is an illiquid asset type. This is because compared with residential properties, commercial real estate has longer lease terms and longer holding periods. However, if the sale price is less than the amount purchased, it is considered a capital loss. 
If your commercial property's selling price is higher than its purchase price, make sure that the profit from the sale goes into your pocket by understanding the capital gains tax. It is calculated on the difference between the sale price of your property and the costs to buy, hold and sell it. 
Conclusion 
Remember that while yields and capital gains are measurements of expected return on your investment, it does not guarantee your success in commercial investing.
Investors need to take into account other factors when deciding to put their money in commercial real estate, such as the likelihood of leasing to a good and long-term tenant, maintenance costs, location of a property and other factors that can affect your ability to hit your target profit. Experts also advise potential investors to look at the macroeconomic fundamentals such as tourism figures and infrastructure projects and how it affects yields. 
No matter where you are in your commercial property investment journey, it is good to have the proper resources to help you better understand the workings of the real estate market. Explore nestegg to learn more about how you can succeed as a property investor. 
Forward this article to a friend. Follow us on Linkedin. Join us on Facebook. Find us on Twitter for the latest updates