Try another search or check out these top posts
The proportion of Aussies 65 and over is forecast to double within 30 years, prompting fund manager Pengana's question: what do they need from their investments?
Investment analyst with Pengana's Australian Equities Fund, Mark Christensen said at a Sydney symposium this week that the fund manager is "very aware of ...[the] very powerful demographic trend" of Australia's ageing population.
He noted that this demographic trend would have "quite a profound impact" on investors and managers as this ageing cohort prompts an "increased demand for a yielding product, or an income product".
Before considering the yield needs of this demographic, Mr Christensen issued a warning about the inherent risks that lie within high-yielding assets.
Quoting investment writer Raymond DeVoe Jr, Mr Christensen said: "More money has been lost reaching for yield than at the point of a gun."
Continuing, Mr Christensen said: "The point that he [DeVoe] really makes, and something that I think we all need to take away, is that if reaching for yield or achieving a yield target is your primary or main focus then it's very easy to lose sight of the initial risk which you take on at every 10 or every 20 basis points that you reach.
"Human nature really does make you reach that little bit higher, particularly if you are set on defined targets. It's a big warning sign before you approach the space."
With this in mind, Mr Christensen identified capital preservation and a yield that sits above the cash rate as the two primary needs of equity income investors.
"Yield investing can be tricky but that's the point; you have to give a lot of thought to sustainability and the risk that you're taking on for every 10, 20, 30, 50 basis points that you reach for," Mr Christensen said.
As such, the equities fund has a goal of 6-8 per cent yield with strong medium-term growth coupled with a capital preservation mandate.
Mr Christensen said Pengana has a "capital preservation toolkit" made up of: ability to stay in cash, a disciplined investment process, options, currency hedging, a margin of safety and stocks that are economically insensitive.
Further, for older investors, Pengana considers cash holdings "an outcome of available investment opportunities", explaining: "Cash is a low risk, income producing option to take advantage of future opportunities."
Forward this article to a friend. Follow us on Linkedin. Join us on Facebook. Find us on Twitter for the latest updates
Join the nestegg community
We Translate Complicated Financial Jargon Into Easy-To-Understand Information For Australians
Your email address will be shared with nestegg and subject to our Privacy Policy
Join The Nest Egg community
We Translate Complicated Financial Jargon Into Easy-To-Understand Information For Australians
Your email address will be shared with nestegg and subject to our Privacy Policy
LATEST POLL
Are you seeking alternatives to equity and property in the next 12 months?
Total votes
: 473
The voting for this poll has ended
Listen to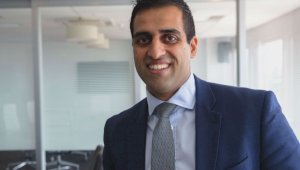 What the heck is with robots and tech - ETFs explained
More podcasts

Find super's sweet spot