Try another search or check out these top posts
Invest
Top property predictions for 2020
The CEO of Starr Partners has highlighted the top 12 trends he expects to play out in property for the 2020 calendar year.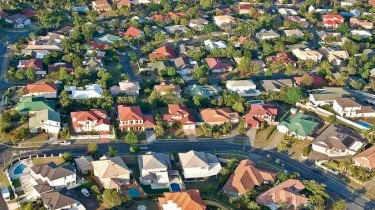 Top property predictions for 2020
The CEO of Starr Partners has highlighted the top 12 trends he expects to play out in property for the 2020 calendar year.
According to Doug Driscoll, 2020 will see several political and economic factors that will continue to impact Sydney's property market.

The first, he said, will see "property owners continue to sit on their hands".

"Listings will continue to be at relatively low levels as a significant proportion of property owners will wait and 'time the market' until they are certain prices have peaked again," Mr Driscoll said.
"For this reason, Sydney property buyers might be rewarded with more stock at the end of 2020. Once this happens, prices will creep closer to their early 2017 levels – though won't quite reach them."
Secondly, Mr Driscoll expects there to be a "stampede" of first home buyers in January.
"The landscape in 2020 is set to change again for first home buyers: further financial stimulus will be introduced to assist them, with the Morrison government's First Home Loan Deposit Scheme commencing on 1 January," Mr Driscoll said.
"While I stand by my argument that this was a pre-election gimmick by the Coalition government to win votes, it will undoubtedly lead to an immediate stampede of first home buyer numbers in the first few weeks of next year.
"This is a 'first-in, best-dressed' scenario, so I won't be surprised to see first home buyer numbers slow once these spots are filled."
Thirdly, Mr Driscoll said he anticipates property prices to increase 5 per cent to 10 per cent in Sydney over the 2020 calendar year.
"With relatively low property stock continuing alongside increased buyer interest, house prices will rise between 5 per cent and 10 per cent next year, depending on the suburb – if the political and economic environment remains stable," he explained.
"Only in August, CoreLogic reported that the number of properties listed for sale was at their lowest levels since 2010.
"Price rises might exceed 10 per cent if the Reserve Bank cuts interest rates again – as some are currently forecasting for the near future. Finally, as the banks now have their lending restrictions in place, I'm not expecting the bank regulator APRA to intervene in the short to medium term."
Furthermore, the average days on market for properties will fall in 2020, according to Mr Driscoll, who noted the imbalance between supply and demand will lead to shorter property marketing campaigns.
"Already in Sydney, the median days on market has shortened by seven days between August and September this year and will continue to fall," Mr Driscoll said.
The quality of buildings will also receive greater media attention, with last year's Opal Tower crisis and this year's Mascot Towers event heightening the spotlight on build quality, Mr Driscoll said.
"This will continue in 2020, as the state government begins to implement the first tranche of its building reforms. But as these reforms will only apply to buildings yet to be constructed, the problem of build quality will continue to make headlines," he noted.
"The rush to get apartments built and sold in the housing boom meant shortcuts may have been taken. Although there are rogue developers who do cut corners, more often than not, the vast majority are reputable and are being compliant. The problem is we're chastising them, when maybe we should be looking more closely at building regulations.
"There are significant changes ahead to increase compliance and enforcement in the building and construction industry and, I predict, even talks of a possible royal commission in 2020."
Houses will continue shrinking in 2020, Mr Driscoll added, and developers will start to create homes suited to specific demographics, "as opposed to the cookie-cutter approach of the investor boom".
"With apartments accounting for roughly one-third of all new dwellings approved for construction in Australia from 2014 to 2018, it's no surprise that developers mastered a one-size-fits-all approach," Mr Driscoll said.
"It was easy for them to market off-the-plan properties months before building work commenced and keep them as fuss-free as possible; mainly two-bedroom, one-bathroom, 'no-frills' units. 
"With many more millennials and downsizers entering the market, however, more developers have realised that they must adopt new configurations to suit the needs of a changing demographic. Downsizers, for example, are seeking terrace houses or single-storey villas that offer low-maintenance lifestyles."
Furthermore, 2020 will see Australians remortgage in record numbers, Mr Driscoll said, and "exurbs will grow around Sydney".
"Exurbs are prosperous areas outside, or on the fringe of, a city's metropolitan area. They are fairly self-sufficient population ecosystems in their own right and have good infrastructure and amenities," Mr Driscoll explained.
"In Greater Western Sydney, these are areas such as Box Hill in the north west and Oran Park and Menangle in the south west. I'm expecting a greater number of exurbs around Sydney, and existing exurbs to enjoy continued growth."
The year 2020 will also see more landlords considering multiple occupation, according to Mr Driscoll.
"A house in multiple occupation (HMO), or a house of multiple occupancy, is a UK-coined term that describes residential properties where 'common areas' exist and are shared by more than three people not from the one household (for example, a family) and it's an emerging trend here in Australia," he said.
"In areas of Sydney, particularly around its universities, more young people are choosing to live in such a manner, and I'm seeing landlords looking to adapt their properties for this purpose. This requires them to comply with additional regulations for the management and health and safety of the property and its occupants."
As a nation, 2020 will see Australia become more popular for interstate investors, particularly when it comes to British and Hong Kong residents, who have recently experienced political volatility, Mr Driscoll said.
"In light of Brexit and Hong Kong's political crisis and a weak Australian dollar, a proportion of anti-Brexiters and Hong Kong residents will look to the Australian property market as a safe haven," he added.
"However, China's Supreme Court this year introduced strict penalties for its citizens transferring money out of the country to buy property overseas, so unless Hong Kong residents are incredibly 'creative', they will face barriers to investing in property here."
Finally, Mr Driscoll said a key trend for the real estate industry in 2020 will centre around the review of stamp duty.
"Stamp duty is a cash cow for the NSW government. In the 2016-17 financial year, it generated them a whopping $8 billion. However, as a result of the recent property market slump, the NSW Treasury has since suffered a fall in stamp duty revenue. Revenue was $7.4 billion in 2018-19 and $6.9 billion in 2019-20," Mr Driscoll concluded. 
"With property stock levels predicted to remain low next year, it's in the interests of the state government to conduct a full review of its stamp duty model, and I predict these conversations will play a key role in state politics in 2020."
Forward this article to a friend. Follow us on Linkedin. Join us on Facebook. Find us on Twitter for the latest updates