Try another search or check out these top posts
Invest
Top 20 school zones for property growth
New report from Domain revealed the top 10 primary and secondary school catchment zones, all with more than a 25 per cent house price growth year-on-year.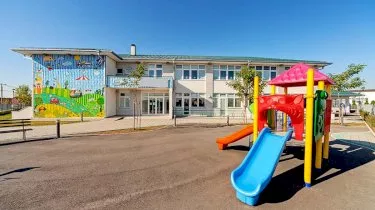 Top 20 school zones for property growth
New report from Domain revealed the top 10 primary and secondary school catchment zones, all with more than a 25 per cent house price growth year-on-year.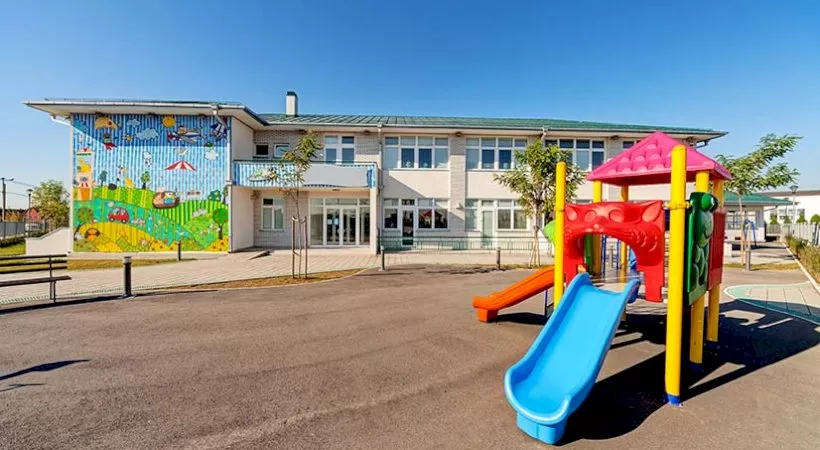 The 2020 Domain School Zones Report reported house price growth across Aussie capital city school catchment zones, with some areas seeing house price increases by up to 35 per cent.
Looking at the most recent 12-month data, Perth emerged on the top spot for the primary and secondary school catchment zones, with the Como Primary School zone seeing a 35.6 per cent increase to a median of $901,750, and the Armadale Senior High School zone with an increase of 32.7 per cent to $325,000.
Dudley Park Primary School and Applecross Senior High School catchment zones in WA also emerged as winners.
Looking across other capital cities, the report highlighted Melbourne, Sydney and Brisbane primary and secondary schools as dominating the remainder of the national top 10 lists.
NSW boasts growth in Newport Public School, Avalon Public School, Epping Boys High School, Colo High School, Willoughby Girls High School and Ryde Secondary College.
In Victoria, house price growth was most apparent around Elwood Primary School, Staughton College, Rosebud Secondary College and Albert Park College.
Meanwhile, Queensland saw the most house price growth around Bald Hills State School, Wynnum West State School, Rainworth State School, Ipswich Central State School and Cannon Hill State School.
The ACT also made it to the top 10 with the Belconnen High School catchment zone seeing a 26.4 per cent increase in house prices.
School zone demand
According to Domain, the boundaries of school catchment zones can be a critical factor in the property decision-making process, particularly for parents and investors.

"While house price growth is usually reported based on capital cities and suburbs, when you look at school catchment zones, rather than cities and suburbs, it provides a new look into price trends that can help parents or investors search for the right property."
Domain's senior research analyst, Dr Nicola Powell, said certain public school catchment zones can definitely have a positive effect on house prices.

Notably, school catchment zones within inner, middle and outer suburban locations across Australia's capital cities saw the biggest increase in house prices, according to her.
"School zone price growth performance varied enormously, with neighbouring catchments providing very different outcomes for home owners. Some school zones in the same postcode, suburb or with overlapping catchment zones varied in the pace or even direction of house price movement."

Dr Powell said the highest growth rates were across a variety of price points, which illustrates the importance of education at all budgets.
Ultimately, school catchment zones remain a crucial factor when deciding where to purchase a home, and the ability to work remotely could place additional emphasis on the importance of school catchments, she added.
"Since those on higher wages are more likely to be able to adopt flexible working arrangements, this could place additional pressure on home values, particularly in desirable regional or outer suburban locations."
Top 10 primary school catchment zones for house price growth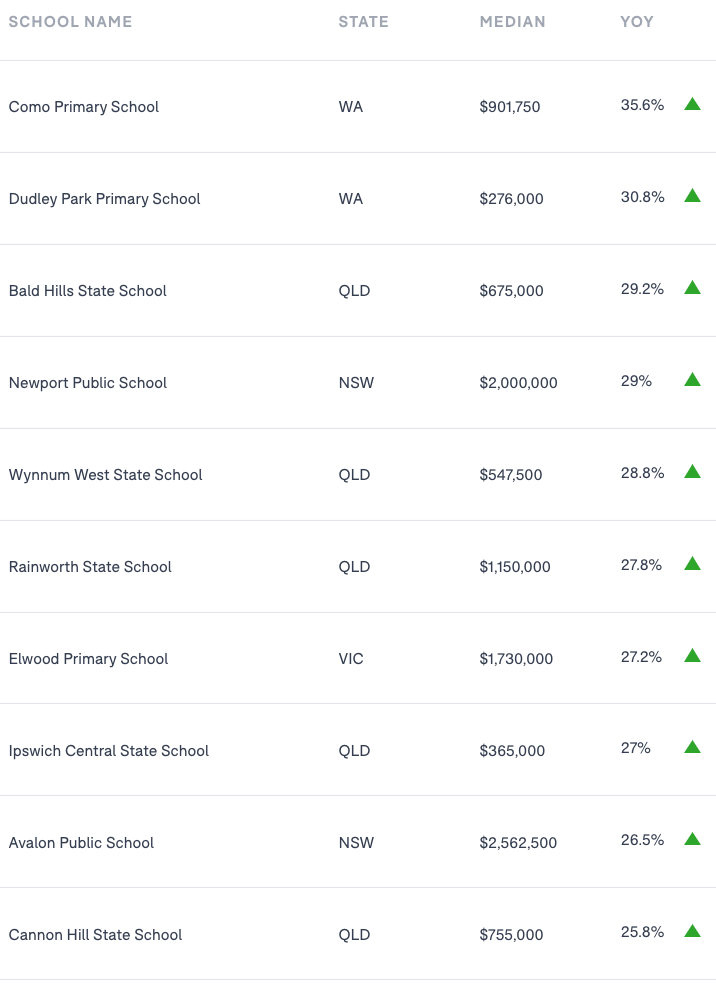 (Image: Domain)
Top 10 secondary school catchment zones for house price growth

 (Image: Domain)
Forward this article to a friend. Follow us on Linkedin. Join us on Facebook. Find us on Twitter for the latest updates