Try another search or check out these top posts
Invest
8 tips for investors in Sydney's property market
Values might be heading south, but any seasoned buyer knows a down market has big investment opportunities. This buyer's agent describes key lessons for investors looking at the Sydney market this year.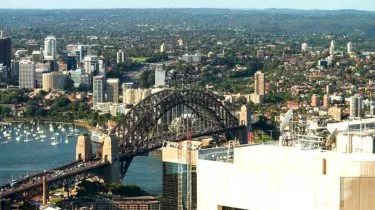 8 tips for investors in Sydney's property market
Values might be heading south, but any seasoned buyer knows a down market has big investment opportunities. This buyer's agent describes key lessons for investors looking at the Sydney market this year.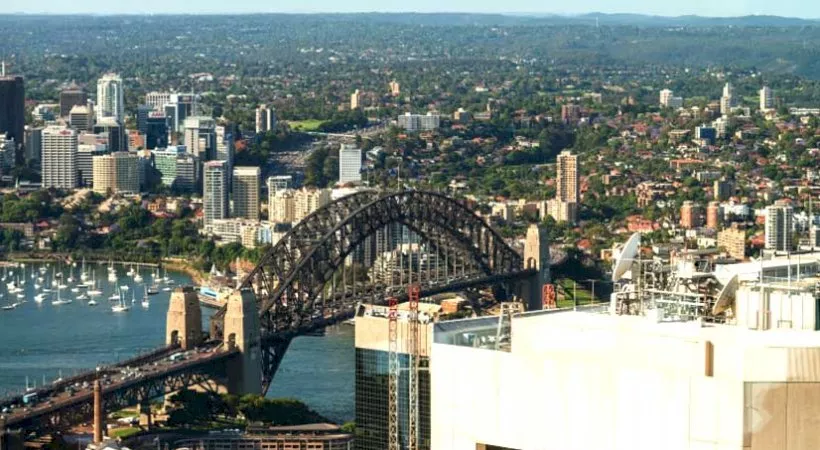 Analysis by Propertyology and head of research Simon Pressley points to declines in the Sydney market falling down to a median of $780,000 – a drop of nearly $300,000 since its peak in 2017.
"If the trajectory of Sydney's future growth cycle is anything like what history has taught us, the probability is someone who purchased a stock-standard Sydney property during 2017 may find their asset to be worth the same or less than what they paid for it in five, or even 10, years from now," Mr Pressley said.
"Property markets do have a habit of tracking sideways for several years after a significant boom period."
From this, Mr Pressley has eight major observations gleaned from the Sydney market:
1. Population growth does not equate to price growth
The first observation, Mr Pressley said, is that housing demand and price growth are not intrinsically linked to population growth but rather to affordability.
2. Infrastructure is not a shortcut to wealth
While new and updating infrastructure projects can have some impact on property prices, Mr Pressley said the new spending on its own is not enough to raise property prices.
"A new hospital, university, train station or airport precinct is by no means a money train to Australia's best-performed location without all of the other dots lining up," Mr Pressley said.
3. Supply is partly to blame
The current situation in the Sydney market, Mr Pressley said, was due in part to record building approvals from 2013 onwards.
"The proof of it arriving lies in the large increase in properties listed for sale today, rising vacancy rates, some awful auction clearance rates and, of course, falling property prices," he said.
4. Growth cycles move in cycles
Research from Propertyology indicated that prolonged flat periods were found between growth cycles, so the current environment is following historical patterns, with prices in Sydney currently at 2016 levels after seeing rises of 70 per cent.
"A large percentage of the circa 200,000 properties purchased in Sydney since then are now worth less than what the owners paid for them," Mr Pressley said.
"That's a comparable volume of dwellings for a city bigger than Canberra."
5. The big capital cities are not always the best
While many believe the largest capital cities create the largest price growth, Propertyology's analysis of the last 30 years indicated otherwise.
"Property prices do different things in different cities at different times. But better performances are often produced in various other capital cities and literally dozens of strong regional cities," Mr Pressley said.
"Those who remove the confirmation bias and look at proper fundamentals will discover a plethora of locations with diverse economies, solid job growth, a long history of controlled housing supply, and median house prices of $350,000 to $450,000."
6. The importance of cash flow
Sydney property also run the risk of high holding costs, expressing the need to have solid cash flow.
Propertyology research showed northern suburbs like Frenchs Forest have annual pre-tax and post-rental income and expenses holding costs for houses of $26,000. Parramatta had $31,000, Ryde had $40,000, while Balmain runs up to $42,000, and Bondi at $57,000.
In comparison, apartments in Balmain and Bondi have holding costs of $21,000 and $16,000, respectively.
"On the other hand, a standard house in a middle-ring Brisbane suburb such as Nundah has a pre-tax cost, after rental income and all expenses, of $11,000 per annum," Mr Pressley said.
"Meanwhile, the holding cost in middle-ring Hobart… is a mere $1,000."
7. Tightening finance made things worse
The current credit squeeze, being felt nationwide, left the Sydney property market for worse, Mr Pressley said, as he claimed property prices could have increased by up to 7 per cent if it was not for APRA measures.
"Credit, along with the RBA cash rate, is a national policy; however, the biggest mortgages are always affected the most, so Sydney's property market is in the firing line," he said.
"Sydney's current downturn was caused by oversupply of housing and then accentuated by the lack of credit supply."
8. Diversify your assets
By investing in multiple, different locations, investors can ensure their assets are protected from localised declines.
"Of course, property investors can make money in Sydney. There's money to be made in literally every city and town in Australia," he said.
"However, what has transpired over the last couple of years should teach people Sydney isn't 'safer', and its bulging population is far from the goose that laid the golden egg.
"Perhaps the biggest learning of all for investors is, instead of throwing everything on black, spread your investment capital across multiple, more affordable property assets in a variety of different towns and cities."
Forward this article to a friend. Follow us on Linkedin. Join us on Facebook. Find us on Twitter for the latest updates