Try another search or check out these top posts
Invest
The most common hidden costs in building quotes and contracts
It's unfortunately very common to blow the budget on building projects. One of the main reasons costs blow out is that there are hidden costs that the consumer may not be aware of from the outset. Not all fees and expenses will be included in quotes or contracts, which can lead to a nasty surprise down the track.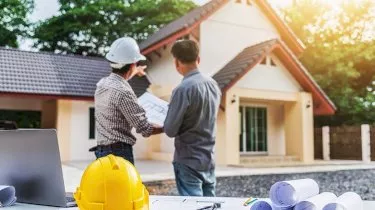 The most common hidden costs in building quotes and contracts
It's unfortunately very common to blow the budget on building projects. One of the main reasons costs blow out is that there are hidden costs that the consumer may not be aware of from the outset. Not all fees and expenses will be included in quotes or contracts, which can lead to a nasty surprise down the track.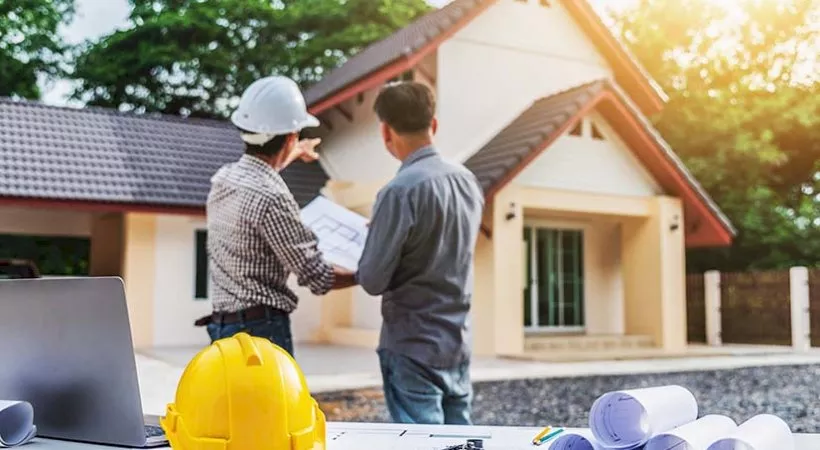 So, what are some of the more common hidden costs to look out for?
Approval and certification fees
To get your project approved and certified in your state, there will be several fees to be paid to the council or a private certifier. These vary in each council and state but may include development approval fees, building approval fees, construction certificate fees, long service levies, capital works fees and other environmental contribution fees.
Do your best to make sure that all the required approval and certification fees have been included in your quote to avoid any surprises. If they're not included, you may need to do some digging with your local council to find out the cost of the fees in your area.
Site preparation costs
Site preparation costs include any activities undertaken to prepare a site for a build such as excavation, demolition and clearing. Unfortunately, this is one of the areas where misunderstandings frequently happen due to miscommunication or poor quoting.
Some builders will include a generic allowance for site preparation costs which won't be customised to your project. The location, design of the property, slope of the land and soil can all lead to dramatic differences in price. A generic quote won't give you an accurate estimate. Once the builder gets onsite and assesses the true costs, they can be well in excess of what was quoted. Other builders won't account for site preparation costs in the quote at all.
For example, a standard contract may include an "M class" concrete slab. Armed with a geotech report after you have put down a deposit, the builder will say you now need an "H class" concrete slab which can cost upwards of $9,000. Another example is concrete for piering. Some standard contracts will allow for 45 millilitres of concrete, but a geotech report may then suggest 100 milliliters of concrete, blowing out the cost further.
A good builder will customise the quote for site preparation to the best of their ability and knowledge of the site. For complex projects or where documentation isn't available, it's reasonable for the builder to charge a provisional fee for site preparation. But they should always visit the site before simply offering you a "guesstimate".
Generally, the costs of excavation won't be included in the quote as this can be unpredictable.

Asbestos removal is another unpredictable cost when renovating. This will depend on whether there is asbestos in the structure or not, which won't become known until a licensed contractor makes an assessment. It's important this take place before work starts, so an allowance for this should be included in the quote.
Temporary site requirements
Temporary site requirements include temporary fencing, a site toilet if required, and erosion control measures as required by your local council. These should be included in the quote. Because they don't appear on any drawings, unscrupulous builders can use temporary site requirements as an opportunity to claim a cost variation.
Good builders will be familiar with what's required in your area and will take account of these costs in their quote.
Structural costs
Structural costs include structural timber, structural steel, the floor slab and footings. The cost of structural elements will be contingent on engineering design, but often this element won't have been completed yet when the builder is asked to quote.
Builders can quote for structural costs based on architectural plans, but for more complex projects, this isn't always sufficient to provide an accurate quote.
If you're seeking a building quote before having engineering drawings completed, know that the quote may not be accurate. Some elements may need to be included in the quote as a provisional sum.
Discuss with the builder what the costs could be, and if talking with multiple builders, compare what they've allowed for in their quotes to determine a possible range.
Hidden electrical costs
When undertaking a renovation on an older home, there is a possibility that the electrical wiring won't meet current standards. Legally, you may be required to upgrade this. This isn't usually included in a builder's quote as it won't be known until work starts. However, if you discuss the possibility with the builder, an allowance can be factored into the quote.
When extending a home, another hidden electrical cost that's often not included in building quotes is the cost of relocating the electrical point of attachment. This is the point where electricity is connected from the home to overhead power lines. Relocation may be required by your local council or the electrical authority.
Insulation
If your designer has specified insulation over and above what's required to meet minimum standards, you should ensure your builder has accounted for this in their quote.
For example, the plans may nominate R5 ceiling insulation even though the minimum requirement for your climate zone is only R3.5. It's important to check your builder has allowed for this. Likewise, don't be tempted to accept a downgrade on insulation from what was recommended by your designer to reduce costs, as often the insulation specified on drawings will be required to meet energy efficiency and thermal comfort requirements.
If you have the wrong insulation installed, it can affect final approvals.
Fencing
When building a new home, especially on new land, you may need to invest in fencing. Not all builders will include this in the quote. And if they do, they may not include the whole amount if they're assuming you will be splitting the costs with your neighbours. It's a good idea to double check this with your builder.
Exclusions
A good starting point when working with a builder to determine if there will be any hidden costs is to ask about exclusions. Once you know what has been excluded, you have a framework with which to ask more questions about additional costs.
Unfortunately, there are builders out there who take advantage of their clients' lack of knowledge. By excluding things from the quote, they can make the quote appear more competitive than it really is.
Most people understandably don't know the ins and outs of what's required for a building project, so it's important to ask the right questions or work with a builder broker who can support you in this process so you're not surprised by hidden costs down the track.
By Lynette Manciameli, co-founder and director, Builder Finders
Forward this article to a friend. Follow us on Linkedin. Join us on Facebook. Find us on Twitter for the latest updates