Try another search or check out these top posts
Invest
The 20 Australian suburbs where it's hardest to rent
New research has revealed just how tight some of Australia's rental markets have become.
The 20 Australian suburbs where it's hardest to rent
New research has revealed just how tight some of Australia's rental markets have become.
Well Home Loans, with data from Suburbtrends, has compiled a list of the 20 most difficult markets in which to find a new lease, ranking them by the location that has seen the highest average growth for weekly house rents.
Each of these locations had three or less vacant properties available during the time of analysis in December 2021. The data shows the issue is geographically diverse, spanning suburbs in almost every state and territory except for the Northern Territory, and more prevalent in regional areas, with only three of the suburbs located in capital cities.
To ensure only suburbs with legitimate rental markets were captured, Well Home Loans excluded suburbs with fewer than 500 rental properties or if the average time a property stayed on the market was 20 days or above. 
They also ensured that each suburbs' greater regional area had a vacancy rate of 1 per cent or above, meaning that it would not be significantly easier to obtain housing in a neighbouring area.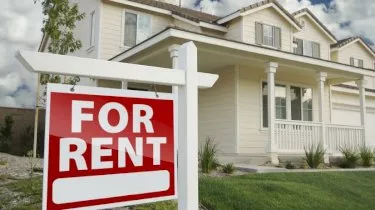 Ultimately, the research uncovered the 20 suburbs where it's hardest to find a rental property and their average increase in house rents over the last 12 months:
Casuarina, NSW, $205

Henley Beach South, SA, $175

Pelican Waters, Qld, $170

Maleny, Qld, $150

Bilinga, Qld, $145

Swansea, NSW, $140

Rye, Vic, $130

North Beach, WA, $130

Highland Park, Qld, $125

Safety Beach, Vic, $120

Reedy Creek, Qld, $120

Currumbin Waters, Qld, $120

Bonython, ACT, $120

Mardi, NSW, $115

Bogangar, NSW, $110

Tweed Heads South, NSW, $110

Deloraine, Tas, $110

Tweed Heads West, NSW, $105

Pottsville, NSW, $100

McCrae, Vic, $100
Well Home Loans chief executive Scott Spencer said that from their observation, suburbs had one of two reasons for ending up on this list – either the strong position of investors or the weak positions of tenants.
"If you're an investor in a suburb that contains only three vacant rental properties, tenants have to compete hard for your property, which gives you the chance to push up rents," he said.
"Conversely, if you're a tenant, life is really tough, because it's difficult to find accommodation and you know rents are climbing fast.
"To make matters worse, all the suburbs in this report are in areas with very low vacancy rates, so even if tenants were prepared to move one or two suburbs along, they'd still find it hard to secure accommodation. That gives investors considerable market power."
Mr Spencer advised tenants in these areas to run the numbers and consider buying if they're able – especially if rents had increased to a point where they were now more expensive than mortgage repayments.
Though he noted that some of these markets presented a high level of difficulty for residents of the area aspiring to be home buyers.
"Tweed Heads South and Tweed Heads West, for example, are located in an area in the bottom decile, which means their area is more disadvantaged than 90 per cent of areas within New South Wales. That makes it hard for tenants to afford rising rents and to save a deposit," he said.
"Conversely, Casuarina is located in an area in the top decile, which means their area is less disadvantaged than 90 per cent of areas within New South Wales. So they would find it easier to cope with the big jump in local rents and to get onto the property ladder."
Forward this article to a friend. Follow us on Linkedin. Join us on Facebook. Find us on X for the latest updates