Try another search or check out these top posts
Invest
Sydney prices 'can't keep going up': Bernard Salt
The "extraordinary" rate of price growth for Sydney properties "can't keep going up" and could even subside, a leading demographer has said.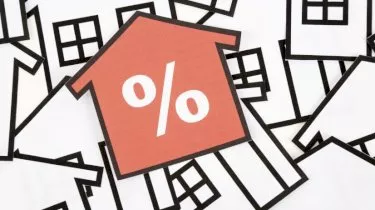 Sydney prices 'can't keep going up': Bernard Salt
The "extraordinary" rate of price growth for Sydney properties "can't keep going up" and could even subside, a leading demographer has said.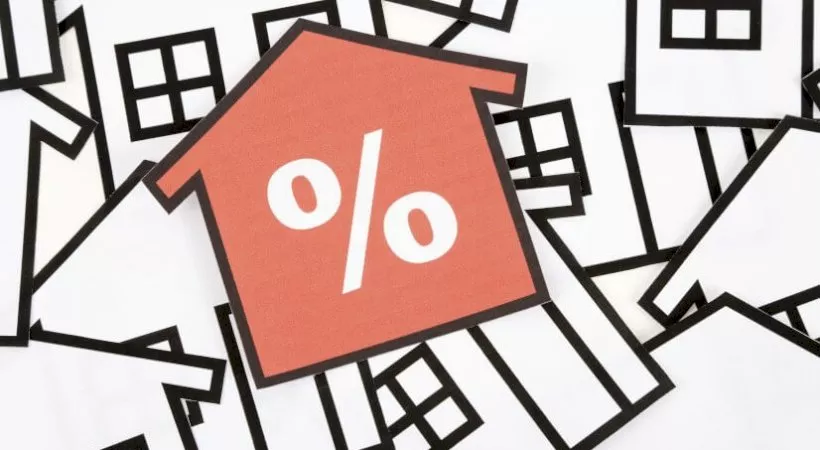 Speaking to Nest Egg's sister site, Smart Property Investment, Bernard Salt of The Demographics Group and formerly KPMG, warned that Sydney property prices have "more zeros now than was ever the case" and that the extreme growth cannot continue.
"I certainly think that the rate of growth in Sydney property price over the last, since 2011-12, has been quite extraordinary. I think there has been overseas influences in that as well," he said on the Smart Property Investment podcast.
Continuing, he said: "Those figures can't keep going up at that exponential rate forever; it must plateau, or even subside. And I think what has actually happened in the last 12 months is that the Sydney market in some areas has subsided gently."
He expects that the Sydney market will subside by about five per cent, similar to what occurred in the Melbourne market following the 1992 recession. After that initial dip, property prices "just went sideways" for about five years, he added, predicting this too will occur in Sydney.
"I don't see a major collapse in, you know there might be the property here or property there for various reasons, but I think wholesale, not across the entire city."
The reason for this, he contended, is the rate of population growth Sydney has been experiencing.
Noting that Sydney is Australia's "portal to the global economy", he said the 85,000 people joining Sydney's population each year "will underpin the market".
"As long as Australia retains that big-picture policy of high-level immigration, those immigrants will come in through Melbourne and Sydney, and demand property one way or another," he argued.
"I would be thinking differently if there [were] signals coming out of Canberra saying, 'look we need to significantly reduce immigration'."
Should immigration be cut from 190,000 to 90,000, demand would drop "significantly", Mr Salt said. However, he doesn't predict that will occur.
Global cities like Sydney, New York and London will always attract workers and this in turn will push up prices.
He explained: "When you have the best jobs, the highest paying jobs on the Australia continent concentrated into the inner CBD of Sydney and in the suburbs, then the residential property around that is going to be valued accordingly.
"The question is, how do we actually deliver up more property, how do we actually create ways of, or pathways, for that next generation to get access to that property market? This of course is the eternal debate."
The demographer last year made headlines for a tongue-in-cheek column poking fun at generational differences in which he suggested Australia's Millennial population would find purchasing property easier if they ate less smashed avocado on toast.
Calling Sydney an "immigrant culture that is unmatched on the planet" with 39 per cent of Sydney-siders born overseas, he said Sydney's 5 million population will balloon to 8 million by 2050.
"That doesn't mean there won't be periods and places where the market is soft, or even falls, in some areas. But at a bigger picture level, you'd say: 'Well, you know, Sydney - Australia, Melbourne - Australia, Brisbane, - Australia are probably good places to look at', in a property sense.
"The next mental leap is to think, what does Sydney look like at 5 million? What will it look like at 8 million?"
'Genuine satellite cities'
According to Mr Salt, the future Sydney will be made up of "genuine satellite cities" as younger generations dissatisfied with long commutes push for regional work centres. In fact, a future Sydney could look more like Los Angeles which doesn't have one single CBD, but instead features satellite centres like Anaheim, the Orange County, Irvine, the San Fernando Valley in addition to its CBD.
"Sydney at 8 million people cannot continue to have people living on the edge, getting on the train in the morning, and commuting into the city centre. What will happen is that the city centre jobs will start to be replicated in stronger, suburban, regional centres," Mr Salt said.
"So, [when] you get to cities that are big and expansive, they're just too big to navigate. So, people create little mini-me CBDs within a part of a metropolitan area. So you live in Penrith, you might work in Blacktown. You might live in Campbelltown, but you work in… Liverpool."
Conceding that it may be difficult to contemplate with Sydney's current population, Mr Salt said the "logic stacks up" when an additional 3 million people are added to the equation.
For property investors, this means tracking the growth and trying to pick spots within 10 kilometres of the Sydney CBD. He labelled them the "job generating pistons".
"The sort of things I would be looking at is, how many jobs are within the Sydney CBD? It might be like 270,000, I expect something like that. How many were there five years ago? 265,000. So it's increased by 5,000 – that's okay. It hasn't dropped, still growing. Probably good jobs. But if you go to somewhere like the Northwest part of Sydney, it might have been 30,000 jobs five years ago, and there's 50,000 jobs now. That has value to an investor," he said.
"They're not hipster-type apartments out there, but it shows that there's another 20,000 people coming to work in that location, who have a professional income, who can take out a mortgage, and have confidence that they will have that job for years down the track. And therefore, they'll bid up property values in the local area."
Listen to Bernard Salt's episode on the Smart Property Investment Show below.
Forward this article to a friend. Follow us on Linkedin. Join us on Facebook. Find us on Twitter for the latest updates