Try another search or check out these top posts
Invest
Strategic philanthropy brings investing a 'higher level of meaning': State Street
Invest
Strategic philanthropy brings investing a 'higher level of meaning': State Street
Strategic philanthropy is not only the "modernisation of giving back", it's also a natural extension of value-based investing, State Street Global Advisors has said.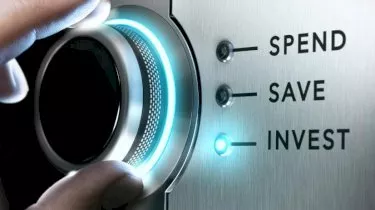 Strategic philanthropy brings investing a 'higher level of meaning': State Street
Strategic philanthropy is not only the "modernisation of giving back", it's also a natural extension of value-based investing, State Street Global Advisors has said.
The definition of strategic philanthropy has shifted away from "significantly-sized" cheques written out by wealthy benefactors and towards value-based investors, the vice president of State Street Global Advisors, Brie Williams, told Nest Egg.
"With a values-based approach, it's possible that it's both [investing and philanthropy]," she said.
Investors are looking to connect their personal values with their financial goals, which in turn brings the investing experience a "higher level of meaning".
"They don't have to choose between the two. It's not a sacrifice of returns in order to find a way to contribute. Think about it as casting a dollar vote on the change you wish to see in the world," Ms Williams said.
She said strategic philanthropy is growing more popular among younger investors, with 72 per cent of Millennials (generally considered to be aged between 22 and 37) looking for financial advisers who factor in their strategic vision.
"They are really showing all of us, including the financial advisers they're working with, that this is a gift with direction that is good for their portfolio, but also good for whatever their interests are," Ms Williams said.
Across all age cohorts, the decision to invest like this comes down to personal satisfaction and prudential wealth management.
Women are particularly interested in this strategy, she noted, pointing to the fact women are nearly twice as likely to consider both the rate of return and positive return when making an investment.
"We do see, and I'm not saying this to be stereotypical, but just based on behaviours, they are more altruistic and empathetic, but that's not just a matter of generosity. That is their growing interest in making an impact, a difference, but also taking on a leadership role in this space because they have really come into their own when you think about their economic power and financial influence," Ms Williams said.
"So they're pushing some of the conventional approaches to investing in philanthropy in some really new directions, which is exciting."
Responding to questioning around women's tendency to have a lower risk appetite and whether there was a link, Ms Williams said she thinks interest in strategic philanthropy and impact investing is more closely tied to women's preference for value-based approaches.
"Strategic philanthropy and some of the vehicle choices behind that for the portfolio can be more inclusive and strategic, providing a sharper focus on how they give and the type of impact they want to make," she explained.
"It's an opportunity to search for and identify with the financial adviser a deeper sustainable solution that really takes into account the life priorities they have and it gets them more traction and bandwidth as a result."
However, all investors have benefited from technology enhancements boosting transparency and more rapid product development increasing efficiencies.
Nevertheless, investors can still be stumped when it comes to devising their strategy, Ms Williams added.
Investors need to understand what is driving their unique feelings as well as their financial needs.
"It's not that people don't want to give or they don't give, they do, but they rarely have a plan, so giving isn't often as impactful as it could be. So people are looking for that guidance to give well," Ms Williams said.
She said investors increasingly understand the role of a financial partner or adviser in this and this is extending across generations.
"When you have a financial partner, a financial adviser working with the family or an individual and helping educate them on values of where that dollar can cast a vote and make a change in a cause that's important to them, whether that's gender diversity, environment, religion, it creates a deeper level of relationship and really brings forward the heart of wealth management," Ms Williams said.
"So there's wonderful relationship continuity within the family when you think about how you connect the generations, but also with the financial advisory practice, who's looking to connect with that next generation."
Forward this article to a friend. Follow us on Linkedin. Join us on Facebook. Find us on Twitter for the latest updates