Try another search or check out these top posts
Invest
Rental yields reach decade high, but not all markets move at the same pace
Invest
Rental yields reach decade high, but not all markets move at the same pace
Changing consumer preferences towards lifestyle destinations and a lack of supply have led to record national price growth, albeit price fluctuations vary region-to-region, fresh figures show.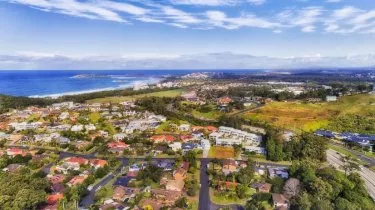 Rental yields reach decade high, but not all markets move at the same pace
Changing consumer preferences towards lifestyle destinations and a lack of supply have led to record national price growth, albeit price fluctuations vary region-to-region, fresh figures show.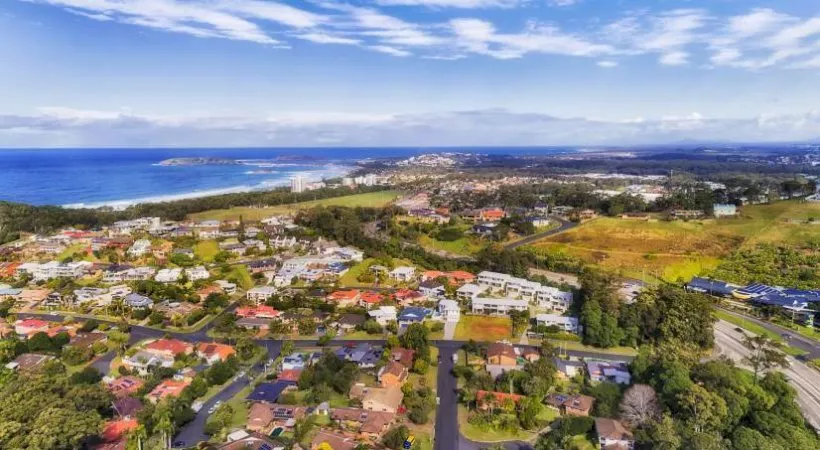 National rents soared by an impressive 6.6 per cent in the 12 months to June, making the fastest annual growth in dwelling rents since January 2009, new CoreLogic data revealed.
Strong annual growth comes despite a slight drop in quarterly national growth rates from 3.2 per cent in the March quarter to 2.1 per cent in the three months to June.
National gross rental yields also followed the downward trend, hitting 3.41 per cent in the June quarter, slightly down from 3.5 per cent in the March quarter and 3.73 per cent a year earlier.
While Australia as a whole is showing strong rental growth, the regions continued to outpace the capital cities, with rents rising 2.7 per cent in the June quarter, compared with a 1.9 per cent rise across the capital cities.
Both, however, saw a reduction in growth from the previous quarter.
But despite the reduced growth in the months to June, annual regional rental growth reached 11.3 per cent in June, the highest annual growth on record since CoreLogic started collecting the data in 2005.
CoreLogic's head of research Australia, Eliza Owen, believes the current house price swings are the result of a number of factors, including a lack of supply particularly in the regions, strong government support, overall house price growth and a swift economic recovery.
However, she opined, growth is likely to slow in the foreseeable future.
"It is interesting to note that, as with house prices, rent prices are seeing a deceleration in growth at the national level and across each of the capital cities.
"This may reflect affordability constraints, but there could also be higher levels of rental supply as investor activity in the market increases," Ms Owen explained.
The researcher also reminded investors that not all markets are moving at the same pace.
In fact, looking only at the capital cities, very differing stories emerge, with Darwin's rental yield up by 21.8 per cent, while Melbourne's free-falls to a 1.4 per cent contraction.
Canberra remained the most expensive city to rent, with Adelaide the most affordable.
According to Ms Owen, pockets of the rental market remain subdued partly due to the unique impacts COVID-19 has had on different parts of the country.
"In Sydney and Melbourne, unit rents continue to show year-on-year decline, at -1.1 per cent and -6.4 per cent, respectively.
"As noted in previous quarters, these cities, which have historically had the highest intake of international migrants, have seen rental demand most impacted by international border closures amid the pandemic. Although demand across these unit markets remains fairly subdued, there are signs that rents may be stabilising at lower levels."
Despite the national borders remaining closed, Australia's two largest cities are showing signs of life.
"In fact, Sydney unit rents have begun to creep higher in recent quarters, including a 1.8 per cent uplift in the three months to June," Ms Owens said.
"Melbourne unit rents have also started to show signs of stabilising, with values remaining flat over the quarter."
"Recent lockdown conditions across Sydney may impact rental markets where there are high concentrations of renters in affected industries, such as hospitality and tourism. These regions include the inner-city market of Sydney, which has been one of the more subdued Sydney rental markets through the pandemic," she explained.
Hobart too had been negatively impacted by the onset of COVID-19, seeing a peak-to-trough decline of 5 per cent in 2020, but has now recovered to record highs.
"Anecdotally, many short-term accommodation holders had marketed their property on the long-term rental market amid domestic and international travel restrictions," the researcher explained.
"However, as domestic travel flows have somewhat normalised, save for sporadic lockdown conditions, the return of domestic tourism may have seen the reversion of this excess supply to short term accommodation."
Ms Owen predicted Australia's rental market will continue to mimic the purchasing market.
"Very high rental growth is unsustainable, while income growth remains subdued. The result will likely be more subdued growth rates in the coming quarters, especially as investor participation trends higher, delivering more rental supply," Ms Owen concluded.
Forward this article to a friend. Follow us on Linkedin. Join us on Facebook. Find us on Twitter for the latest updates
About the author