Try another search or check out these top posts
Invest
'Regional renaissance' cited as metropolitan exodus endures
Not even lockdowns could slow the flow of Australians looking to relocate.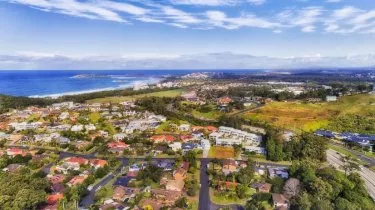 'Regional renaissance' cited as metropolitan exodus endures
Lockdowns and looming house prices have already seen Australians leave metropolitan suburbs behind en masse, and the trend doesn't appear to be losing steam.
According to the Regional Australia Institute (RAI) and the Commonwealth Bank, regional net migration increased by 14 per cent during the September 2021 quarter.

"Sydney was in lockdown for the entire September quarter and Melbourne for two-thirds of it and still we see an increase in the overall number of people choosing a regional lifestyle," RAI CEO Liz Ritchie said.
Noting that Australians already living in country and coastal towns tended to stay put, she said that the data suggested that more Australians were waking up to the job and lifestyle opportunities available in the regions.
RAI chief economist Dr Kim Houghton said that the biggest beneficiaries of this trend tended to be less-populated regional areas, as even a small inflow can translate into significant population growth when measured on a percentage basis.
"South Australian local government area (LGA) Wattle Range — which neighbours Mt Gambier and stretches from the coast, through the Coonawarra wine district, to the Victorian border — saw an 83 per cent growth in the number of metro movers for the year to September 30," she said.

Commonwealth Bank executive general manager for regional and agribusiness banking Grant Cairns predicted that this current trend is a sign of things to come and that the bank is looking to invest its resources accordingly.

"More job opportunities combined with the fact that many Australians have the opportunity to work remotely means we will likely continue to see a shift in the number of people choosing to live in the regions," he said.
Mr Cairns said that this latest data was indicative of an ongoing "regional renaissance" supported by the agriculture sector.
"As much of the country begins to come out of lockdown, we can expect to see the trend of Australians moving to the regions continue, as we know that when regional Australia does well, the impacts are felt across the country," he said. 
CBA and RAI's latest dataset aligns with similar research released by Budget Direct, who recently found that one in five Australians moved home within the last 12 months and that one in three of those who moved said their decision was triggered by the pandemic.

Budget Direct's Jonathan Kerr said that COVID-19 had exacerbated many of the stresses associated with moving, but did little to deter it.

"The lengthy lockdowns in Victoria and New South Wales have accelerated people's decisions to escape Melbourne and Sydney and move interstate," she said.
With working remotely now more widely accepted and the more affordable housing markets of Western Australia and Queensland becoming increasingly attractive to younger home buyers, Mr Kerr expects this trend to continue.
"Regional areas such as the Sunshine Coast and Cairns have seen unprecedented growth and there are no signs of the market slowing down soon," he said.
Forward this article to a friend. Follow us on Linkedin. Join us on Facebook. Find us on Twitter for the latest updates
About the author