Try another search or check out these top posts
Invest
Queensland is still the destination of choice for first home buyers
New data suggests that Queensland remains a sanctuary for first home buyers, while NSW and Victoria continue to fall short.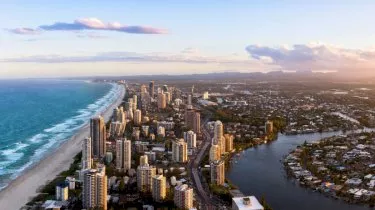 Queensland is still the destination of choice for first home buyers
New data suggests that Queensland remains a sanctuary for first home buyers, while NSW and Victoria continue to fall short.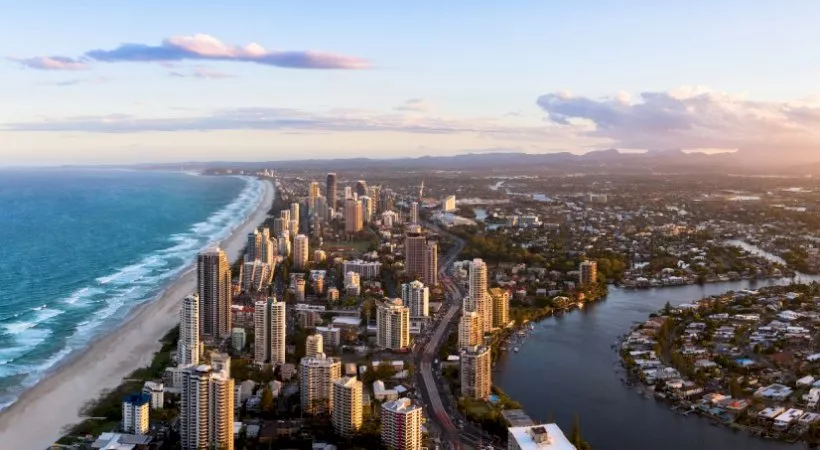 The numbers don't lie when it comes to which suburbs are proving attractive to first home buyers across Australia.

According to new data shared by HashChing, Queensland remains the most popular bet for those looking to break into the property market for the first time, but deterred by the asking prices associated with Australia's property ladder.

Zooming in for a closer look at Australia's Sunshine State, Toowoomba accounted for 20 per cent of first-home-buyer transactions made using the mortgage broker platform.

St Aubyn followed in second place, with just 4 per cent of first-home purchases in Queensland over the course of 2021 to date. Walliebum scored the bronze medal with half of that, sitting at approximately 4 per cent.

HashChing CEO Arun Maharaj said that the current trends among first home buyers show that there's still hope for those looking to take their first step onto the property ladder, so long as they're looking in the right place.
"With such a massive percentage of first home buyers choosing Toowoomba and its surrounds, the city can pride itself on creating the right mix of affordable housing, employment opportunities and transport to tempt first home buyers to start their journey there," he said.

Going into the analysis process, Mr Maharaj admitted that he had a hunch they'd see a high level of concentration when it comes to first home buyers due to the overlap within this group when it comes to age, budgets and employment status.

"This would lead to areas with a sweet spot of good commuting options into capital cities, affordable housing and/or nearby recreational areas seeing high transaction numbers," he explained.
Although not as drastic, a similar pattern of concentration among first home buyers was seen in other states.

In the Australian Capital Territory, Mr Maharaj said that first home buyers were being pushed to the outskirts in all directions. Dunlop took the top spot, here accounting for 11 per cent of transactions. Kambah and Amaroo followed closely, at 10 per cent apiece.

South Australia's Port Lincoln topped the list when it came to alternatives to Adelaide, accounting for 8 per cent of transactions in the state. Flagstaff Hill and Ascott Park tied in second at 6 per cent.
When it came to Western Australia, Bunbury came out ahead with 6 per cent of FHB transactions. The northern Perth suburb of Pearsall followed at 5 per cent, while Mullalloo ranked third with 4 per cent.
HashChing found that Tasmania's market was actually the most concentrated region for first home buyers. The three most popular postcodes are within close proximity to one another.

Lenah Valley took the crown at 12 per cent of transactions, North Hobart slipped in second at 11 per cent while Tranmere followed with 9 per cent.

When it came to NSW and Victoria, Mr Maharaj said that these states represented something of a polar opposite to Queensland.

According to HashChing, NSW is the least concentrated of all states when it comes to the first home buyers. The closest thing to a sanctuary that this segment of the market has is Pemulwuy, which accounted for just 2 per cent of transactions.

Victoria is not much better, with both Devon Meadows and Roxburgh Park taking the top spot at 2 per cent. 

Mr Maharaj said that the range of postcodes seen in NSW and Vic is a telltale sign of market failure.

"The housing market has not created appealing centres of entry-level property for this embattled group," he said.

Mr Maharaj suggested that a failure to meet the expectations and needs of first home buyers has seen that segment of the market forced to save more in order to compete with buyers higher up the ladder, or look elsewhere.
"From the data, it looks like Hobart is the prime beneficiary of this trend, which saw high first-home-buyer activity in centralised locations, with Adelaide's southern postcodes also seeing significant activity, which suggests first home buyers are finding refuge there from other states," he said.

Forward this article to a friend. Follow us on Linkedin. Join us on Facebook. Find us on Twitter for the latest updates
About the author