Try another search or check out these top posts
Invest
Investment opportunities outside Sydney and Melbourne in 2019
With Sydney and Melbourne coming off its price highs of 2014 and 2015, one property expert has advised investors to hedge their bets on alternate markets showing signs of small growth.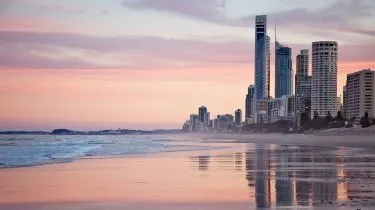 Investment opportunities outside Sydney and Melbourne in 2019
With Sydney and Melbourne coming off its price highs of 2014 and 2015, one property expert has advised investors to hedge their bets on alternate markets showing signs of small growth.  
Robert Muller, economics managing director of BIS Oxford, has been closely monitoring Australia's property markets for 35 years.
He says although it may prove difficult for investors to find good opportunities at the moment, there are a couple of key markets that are predicted to see small growth rates next year or, at the very least, avoid the impact of the massive downturns hitting many of the major cities.
According to Mr Muller, 2019/20 may prove the first year in many years that the performance of the Brisbane detached housing market begins to pick up.
"Interestingly Brisbane, on the latest data, has started to go to zero or could be a small negative. Brisbane, I think, in calendar 2019 might get back to a very, very low positive," he said.
"We have a forecast for 2019/20 financial year at 3.5 per cent, so you could be sitting at 1 per cent growth or 1.5 per cent max by December next year."
Mr Muller says although the exponential growth of the past few years is well behind us, areas like Adelaide, which is predicted to experience 1 per cent growth in 2019/20, Canberra, which will likely record small negative to flat growth rate, and Hobart, which will have slower growth but still increase by around 2 to 3 per cent, may provide welcome solace to uneasy investors.
He says while the negative investor sentiment impacting the Sydney market is likely to extend into nearby regional centres, these areas are predicted to experience only a slowdown in growth or, at worst, a slight negative, making them much more attractive than NSW's capital city.
"I think, even the markets that technically have fundamental drivers that are more positive for them, they're probably not going to see a lot of growth because of the general negative sentiment of the major markets of Sydney and Melbourne," Mr Muller said.
"So, I'd expect the Hunter Region, Illawarra, maybe North Coast NSW, all those regions, particularly those that have been stronger, will see a return to slower growth and could even go slightly negative.
"We've got a small negative through to June next year in Newcastle, down about 2 per cent, and then pretty low growth, and for Wollongong -3 per cent. So, they're going negative, but nowhere near the larger negatives of Sydney."
He also foresees Queensland's Sunshine Coast and Gold Coast markets continuing on from last year's growth, albeit at a lower rate, throughout the 2019/20 financial year.
"In Queensland, the Sunshine Coast had some modest growth last year of about 6 per cent and still might get 3 per cent. So, Sunshine Coast probably has better potential," Mr Muller said.
"Gold Coast, 2.5 per cent last financial year, 1.5 per cent this financial year and next, so 1.5 per cent you could say in calendar 2019."
How long could the downturn last?
Overall, Mr Muller predicts signs of recovery in the eastern states to come in 2021 on the back of already slowing construction rates.
"Opportunities might start to develop if the downturn in construction is fairly severe on the Eastern seaboard, particularly in NSW and Victoria, because that will create the conditions for tighter vacancy rates and rising rents down the track," he said.
"The signs are pretty strong now that there will be a substantial correction in high density housing.
"I would say by early this year – March 2019 – you'll start to see the declines of 30 per cent plus in commencements across Australia, probably more heavily concentrated in NSW and Victoria."
He says the main concern moving forward will be sentiment, as negative attitudes to the markets could keep investors out of the game for longer, prolonging the downturn.
"There's even downside risks on our forecasts, my experience with cycles is when sentiment is really turning bad then it's hard to get projects up and running and downturns tend to be even worse than what you'd predict," Mr Muller warned.
"We've cut our forecasts back further over the last month than what we were saying three or four months ago, but it could even be worse than that because it's not fundamentals driving the market it's sentiment.
"When sentiment goes negative it goes negative, just like in the reverse when it goes positive, people go over the top and pay ridiculous prices. Now, we're in the reverse of that at the moment.
"If that lasts, I suspect the downturn will last at least to the end of 2020 or longer, then that would create the conditions for supply shortages in 2021, probably."
Forward this article to a friend. Follow us on Linkedin. Join us on Facebook. Find us on Twitter for the latest updates