Try another search or check out these top posts
Invest
Note investing: A way into the property market for younger Australians?
As the traditional route into the housing market becomes more difficult, could unorthodox alternatives like note investing bridge the gap?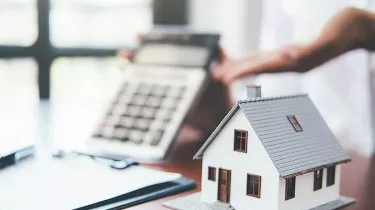 Note investing: A way into the property market for younger Australians?
As the traditional route into the housing market becomes more difficult, could unorthodox alternatives like note investing bridge the gap?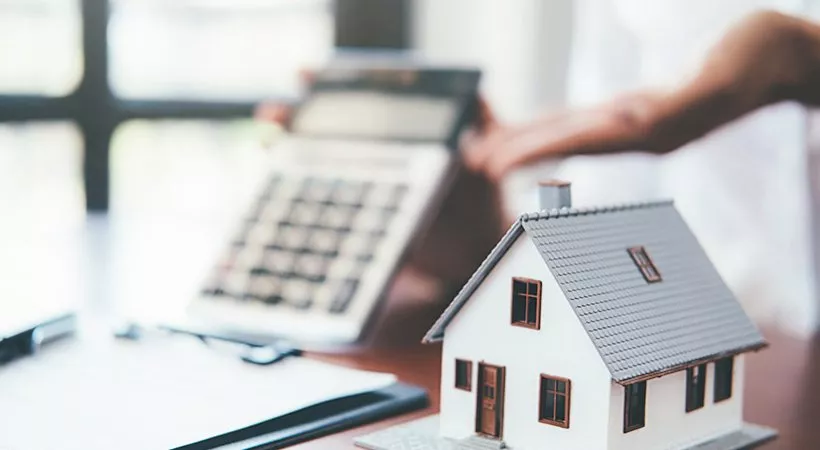 When housing prices are outpacing wage growth by as much as they are, there's only so many ways into the property market available to younger Australians.

If you're not drawing on the bank of mum and dad or raiding your super through the First Home Super Saver Scheme, raising a deposit can feel futile. It's in this space that fractional property investment vehicles like Bricklet and Domacom or real estate investment trusts like the Goodman Group try to operate.
Their angle: give those who can't afford to invest in the property market at current prices the ability to do so at lower ones.
Note investing is – in some ways – more traditional than any of the above, but increasingly of interest to those looking for a foothold in a property market that seems out of reach.

What is note investing?
Note investing is a scheme whereby individuals purchase mortgage notes from banks and either generate a passive income as the mortgagee pays off their loan or, in the event of a foreclosure, pick up a property at a discount.

Essentially, you're trading places with the bank in someone else's mortgage arrangement.

According to the president of the Note Assistance Program (NAP), Jasmine Willois, mortgage note investing is an opportunity for everyday investors to get access to some tools and vehicles that sophisticated investors and hedge funds use.
The NAP isn't the only note investing group out there, but it's arguably one of the more prolific ones.

How does note investing work?
In Australia, there isn't really a secondary market for mortgages. However, in the United States, the secondary mortgage market is vibrant as smaller banks look to get notes off their books as soon as possible.

Speaking to nestegg, Ms Willois said that there's a lot of overseas interest in the United States' secondary mortgage market, particularly from England.
"Other countries realise they can make money and how much money is on there," she said.

She said that investors who pick up performing notes usually start yielding principal and interest payments between 30 and 60 days after the paperwork is signed.
Even still, the pros and cons of investing outside your home country are what they are.

Australians looking to start note investing have to deal with a lot of paperwork and red tape.

They'll have to create a US LLC, comply with local laws in whatever state they operate in and while they won't have to file their taxes in the US, they will pay the worldwide tax rate in Australia.

How popular is note investing?
While there are few independent studies into the popularity of note investing in Australia, CapStack Partners CEO David Blatt told nestegg that "institutions have been investing both publicly and privately for years, but the individual investor doesn't have similar access nor familiarity with the intricacies of note investing".
"With the growth of crowdfunding and dedicated funds like ours, that has been changing."
"Certainly, investors have an appetite for it once they realise they can achieve a risk-adjusted income stream," he said.
Asked to ballpark the size of the note investing community, Ms Willois suggested that it could be as large as 30,000 individual investors, but emphasised that the amount of money changing hands is far larger.
What are the advantages of note investing?
There are a few advantages to note investing compared to traditional property investing.

The first – and most obvious to Australians – is that it's significantly cheaper. The median house price in Sydney is now upwards of $1.3 million, and some say it's possible to begin note investing with as little as $25,000.

You can't necessarily make use of things like the federal government's First Home Super Saver Scheme to acquire your first note, but saving your way towards your first note investment is still a much more achievable short-term financial goal than a housing deposit right now.

There are other benefits too.

Compared with stocks or funds, a note investment still represents a stake in a physical piece of property. Even if there are risks involved, this can seem more tangible than more speculative stuff like cryptocurrencies.

According to Mr Blatt, an investor gets the benefit of attractive steady income, paid in priority, and their investment is secured by real estate just like with a traditional equity investment. 

According to him, today's low interest rate environment can make it challenging to find relatively safe income streams like note investing. 

"Any investor seeking something like that should consider taking a closer look at this type of investment," he said.
What are the risks of note investing?
When talking about the risks of note investing, it's worth distinguishing between larger fund investments and individuals dealing with groups like the Note Assistance Program.

Fundamentally, note investors are looking at four possible outcomes for any asset in their portfolio.

If the note performs, they reap the profits of their investment as the mortgaged property is paid off, and if they sell the note off at a higher price than they bought it, they pocket the difference. 

If the note doesn't perform, then things get a little complicated.

Traditionally, if a note doesn't perform, then the note holder is entitled to foreclose on the property. Once that process is settled, they're able to sell it off for a higher price than what they spent on the note.

However, depending on the type of mortgage or the location of the property, the note holder might not be first in line to have their claim on the property. The biggest risk here is that the property may be liquidated to cover outstanding taxes or other debts before it gets to them.

For that reason, a big part of successful note investing comes down to doing your due diligence.
"Similar to all note types, there's payment default risk," Mr Blatt said.
Usually, he said that "the property should be worth more than the amount due, which insulates against risk of recovery loss".

"We often purchase defaulted loans at 100 per cent of the amount outstanding even though it's defaulted, and it's directly tied to the underlying property value."
Another big risk that note investors need to be aware of is that since they're acting as a bank, they're expected to operate within a myriad of regulations around lending and debt-collection. If you buy notes without doing your research, you can be liable for a lot more than just losing your investment. You could end up in court.
These rules can vary widely depending on where the property is located, and the penalties for falling afoul of them can be quite severe.

"The risks here are way different to what the average person is dealing with," Ms Willois said.
What does it cost to start note investing?
Mr Blatt advised those interested in note investing to do so via a professionally managed note investment, or fund.

"This way, you set yourself for a passive income stream with the assurance that someone is properly handling the day to day associated with your investment."
Ms Willois said that this ability to generate a passive income is a big part of what's driving the growing interest around note investing.
In the long run, she speculated that other countries would follow the US' example and attempt to cultivate their own secondary markets because the wealth created is "bananas".
She suggested that a secondary mortgage market could also alleviate the pressures driving Australia's house prices upwards by diverting the money of investors elsewhere.

"What's going on right now in Australia is amazing, but it's really because they don't have a secondary market," she said.

Forward this article to a friend. Follow us on Linkedin. Join us on Facebook. Find us on Twitter for the latest updates
About the author