Try another search or check out these top posts
Invest
National house prices break 18-year record
Building on the post-pandemic recovery trend, national house prices saw the steepest quarterly increase in almost 18 years, with a majority of the capital cities witnessing record price gains.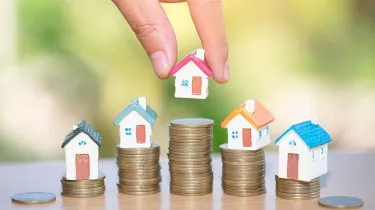 National house prices break 18-year record
Building on the post-pandemic recovery trend, national house prices saw the steepest quarterly increase in almost 18 years, with a majority of the capital cities witnessing record price gains.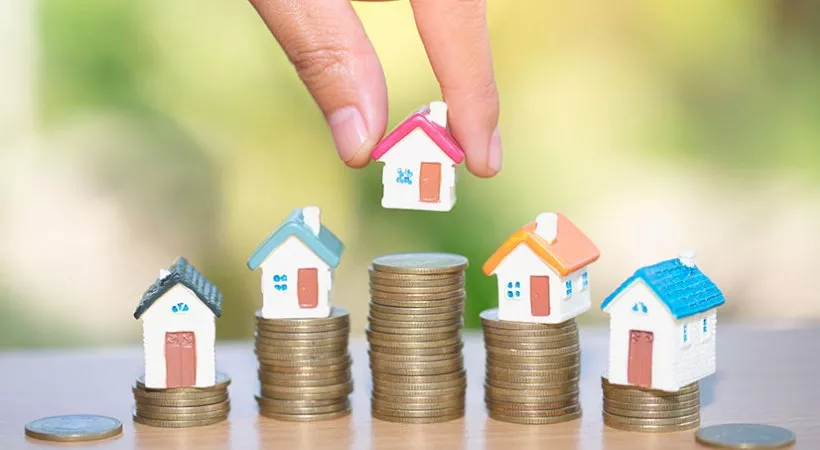 The national media house price increased for the second consecutive quarter for the first time since 2009, adding another 5.7 per cent in the first three months of 2021 – its steepest quarterly incline in almost 18 years – to reach a new record of $899,509, Domain's latest House Price Report revealed.
Record growth has mostly been driven by the record-low interest rates, improved household savings, low listing volumes, post-lockdown lifestyle changes, returning cashed-up expats, government incentives and soaring consumer sentiment, Domain's senior research analyst, Dr Nicola Powell, said.
It's also the first time in a year that price growth across the combined capital cities has outperformed regional areas, with half of the capital cities surpassing the national average in the first quarter.
Canberra led the charge with a price increase of 9.7 per cent – the fastest quarterly acceleration of house prices since 1993 and the first time that the capital city has hit the $900,000 mark.
Similarly, Sydney recorded its faster quarterly increase in nearly three decades, posting growth of 8.5 per cent, with prices soaring to a new record of $1.31 million after jumping $103,000 over the March quarter.
Following a multi-year downturn, Darwin posted impressive gains of 9.1 per cent, with prices hitting the highest point since late 2017.
Hobart followed suit with growth of 7.6 per cent, breaking $600,000 for the first time. This is the steepest quarterly jump since 2017 and pushed annual gains 15.9 per cent higher, the biggest jump since 2018.
Meanwhile, Melbourne saw house prices increase by 4.8 per cent – rising at a faster pace than regional Victoria for the first time in a year. Given this momentum, Dr Powell expects the Victorian capital to hit the $1 million mark in the next quarter, and while increased demand has been led by owner-occupiers, investors are said to be making a comeback, which is expected to further fuel price hikes in the coming quarters.
Adelaide, Perth and Brisbane also witnessed house price growth, but to a slightly lesser extent, with increases of 3.7 per cent, 2.4 per cent and 1.7 per cent, respectively.
Looking at the prices, Sydney was the most expensive with a median house price of $1,309,195, followed by Melbourne with $974,397 and Canberra with $927,577.
"Over the past three decades, Sydney house prices have twice increased by more than 8 per cent over a quarter, the first time in June 2015… For home owners, this is the fastest rate of capital growth on record," Dr Powell said.
"Houses at the upper end are leading the charge, with the strongest quarterly gains recorded in the eastern suburbs, northern beaches, Baulkham Hills and Hawkesbury."
On the other hand, the most affordable median house price was recorded in Darwin at $544,295.
Year-on-year, Canberra still held the crown with a 19.5 per cent increase in house prices, surpassing the national average of 10 per cent. It was followed by Hobart (15.9 per cent), Sydney (12.6 per cent) and Adelaide (10.4 per cent).
Unit market
National unit prices also received a quarterly boost of a slightly lesser 1.8 per cent, with prices expanding to a median $584,340, and reaching just above the previous price peak recorded mid-2017.
According to Dr Powell, the unit market has now successfully recouped the 8 per cent drop from 2017 to 2019, as well as the pandemic-induced 2.1 per cent decline mid-2020.
Looking at the capitals one by one, Perth notched a third consecutive quarter of growth and saw the highest quarterly unit price gain at 3.9 per cent. According to Domain, this uninterrupted run of price growth has not occurred since 2013 in the lead-up to the previous price peak in 2014.
Western Australia's capital was followed by Sydney and Melbourne each, with price gains of 2.2 per cent.
Domain, however, noted that Sydney investors who have been on the sidelines have a renewed appetite and could continue to support a recovery in unit prices.
In South Australia, Adelaide's unit price increased a 1.1 per cent over the quarter, with the pace of quarterly growth appearing to slow compared to the acceleration seen in early 2020.
All other capital cities saw a decline in unit prices during the same period, with the largest decline recorded in Canberra at 5 per cent.
Domain pointed out, however, that the unit market is not uniform across the territory, with apartments in Gungahlin, South Canberra and Tuggeranong growing over the quarter and year.
Despite a modest increase, Sydney still holds the crown for the most expensive median unit price at $751,038 – the only capital city to have surpassed the national average. It was followed by Melbourne, albeit with a large gap, at $568,793.
The most affordable unit market was Darwin, with a median price of $293,731.
But despite the lower median price, Darwin was first on the annual growth scale, recording an impressive 20.2 per cent rise in unit prices. It was also the only city to see double-digit year-on-year growth.
Forward this article to a friend. Follow us on Linkedin. Join us on Facebook. Find us on Twitter for the latest updates