Try another search or check out these top posts
Invest
NAB reveals the most popular suburbs for first home buyers
One of Australia's big four banks has revealed the locations where first home buyers are flocking to.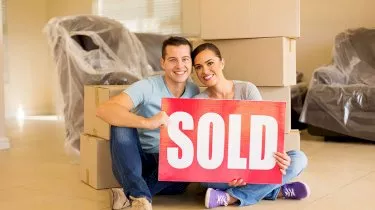 NAB reveals the most popular suburbs for first home buyers
One of Australia's big four banks has revealed the locations where first home buyers are flocking to.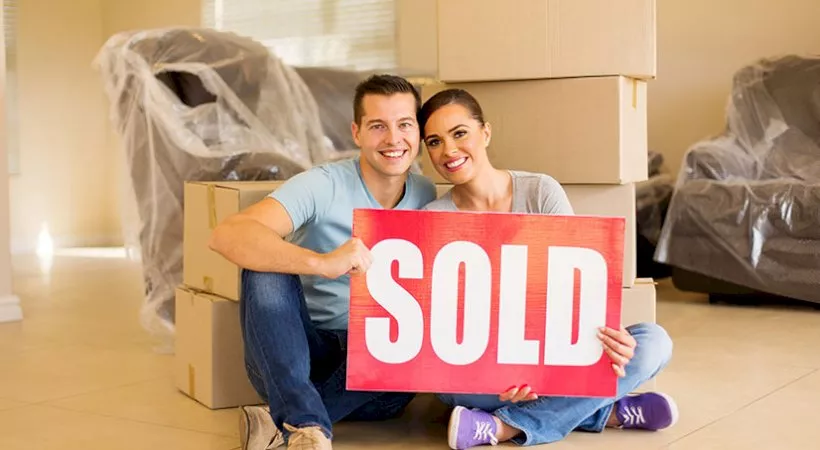 Data released by NAB showed that lending to first home buyers (FHB) has increased by 21 per cent over the last 12 months, as consumers rush to dip their toes in the market. 
"First home buyers are back in the market at levels we haven't seen for a decade," NAB executive, home ownership, Andy Kerr said.
"Demand has been supported by historically low interest rates and more government support, such as the First Home Loan Deposit Scheme and HomeBuilder. A brief pullback in property prices also helped FHBs as the uncertainty of COVID-19 put many plans on ice, with investor demand slowing noticeably.
"As a result, many of our customers are telling us they are getting their dream home earlier than they thought possible, which is great news."
The growth in FHB lending is being registered across the country, with Victoria displaying slower overall market activity due to the recent COVID-19 lockdown. However, despite slightly slower activity, a trend towards outer suburbs and regional areas has emerged in the education state.
Queensland registered the strongest growth, with FHB activity up 39 per cent during the three months to 31 October. The sunshine state was followed closely by Western Australia, which saw an increase of 37 per cent, and by NSW/ACT where FHB surged by 31 per cent.  
First home buyer hotspots – outer suburbs and regional areas:
NSW
Greater Sydney
2127 – including Newington +70 per cent
2150 – including Parramatta +66 per cent
2174 – including Abbotsbury +157 per cent
2560 – including Campbelltown North +48 per cent
2570 – including Camden & Oran Park +38 per cent
2747 – including Llandilo & Cambridge Park +54 per cent
2750 – including Penrith +68 per cent
"For first-time buyers, the leading postcodes primarily fall into two regions – one is west of Sydney's CBD, from Parramatta through to the foot of the Blue Mountains; and the other is Camden and Campbelltown and the surrounding suburbs in Sydney's south-west," Mr Kerr said.
Outside Sydney
2259 – including Wyong (Central Coast) +111 per cent
2287 – including Wallsend (Newcastle) +65 per cent
2444 – including Port Macquarie +143 per cent
2478 – including Ballina +148 per cent
"There's positive stories across regional NSW, particularly coastal towns with the Central Coast one of the most significant growth areas for first home buyers in the country. The access to quality beaches and more relaxed lifestyle are also obvious draw cards further north in and around Port Macquarie and Ballina," the executive continued.
VIC
West of Melbourne CBD
3217 – including Armstrong Creek +97 per cent
3216 – including Waurn Ponds & Belmont +56 per cent
3338 – including Melton South +38 per cent
3029 – including Tarneit & Hoppers Crossing +22 per cent (postcode with most lending to FHB in the state)
East of Melbourne CBD
3196 – including Chelsea and Edithvale +60 per cent
3175 – including Dandenong +50 per cent
3174 – including Noble Park +32  per cent
3978 – including Clyde +32  per cent
3810 – including Pakenham +27 per cent
3977 – including Cranbourne +23  per cent
"To find the most popular postcodes for FHBs in Victoria you need to head west of Melbourne's CBD to areas like Hoppers Crossing and the southern suburbs of Geelong, or south-east to suburbs such as Pakenham and Cranbourne. A common thread to many of the Melbourne locations is they are at, or near, the end of train lines. They are also typically a short drive to some of Victoria's best beaches, be it along the famed Great Ocean Road or the Mornington Peninsula," Mr Kerr said.
"We're also seeing early signs of interest in beachside towns around the start of the Great Ocean Road, such as Ocean Grove, Anglesea and Torquay, while inland there's growing demand in both Ballarat and Bendigo."
QLD
South-east
4118 – including Browns Plains (Logan City) +106 per cent
4209 – including Coomera (Gold Coast) +94 per cent
4300 – Greater Springfield (Ipswich) +67 per cent (most lending)
4305 – Central Ipswich +93 per cent
4306 – including Karrabin (Ipswich) +58 per cent
4509 – including North Lakes (Brisbane) +99 per cent
North and west
4817 – including Hervey Range and Bohle Plains (Townsville) +64 per cent
4825 – including Mount Isa +115 per cent
"In Queensland, the first home buyer hotspots are more widespread than in any other state, with postcodes in Brisbane, Ipswich, the Gold Coast, Townsville and Mount Isa all making the list. FHBs are considering plenty of options within an hour of Brisbane's CBD from Ipswich to the east, North Lakes in the north and Coomera on the Gold Coast to the south," Mr Kerr said.
WA
Perth
6061 – including Nollamara & Mirrabooka +107 per cent
6062 – including Morley +78 per cent
6107 – including Cannington +63 per cent
6110 – including Huntingdale +91 per cent
6112 – including Armadale +63 per cent (most lending)
Regional
6430 – Kalgoorlie +62 per cent
6530 – Geraldton +117 per cent
"In Perth, you don't need to travel far to find value, given a less buoyant property market over recent years. As a result, the most popular suburbs aren't as far from the CBD as in the eastern capitals. Areas north of the CBD have proven most popular among first-time buyers, including Nollamara, Morley and Mirrabooka, while there's also been growing demand in south-east suburbs like Huntingdale and Armadale," Mr Kerr said.
SA
Adelaide
5085 – including Clearview and Enfield +52 per cent
5086 – including Oakden and Hillcrest +51 per cent (most lending)
5108 – including Salisbury +68 per cent
"There's plenty of first home buyers looking north in Adelaide, with suburbs like Oakden, Clearview and Salisbury among the more popular," Mr Kerr said.
"Looking south and while Morphett Vale didn't quite make our list, it remains in steady demand from first home buyers with its plentiful schools and parks, not to mention easy access to the McLaren Vale."
Forward this article to a friend. Follow us on Linkedin. Join us on Facebook. Find us on Twitter for the latest updates
About the author