Try another search or check out these top posts
Amid speculation the official cash rate will fall further, investors are being urged to reconsider both their defensive asset allocations and avoid jumping ship to riskier high-growth products and asset classes.
HLB Mann Judd financial adviser, Jonathan Philpot, says Australian investors need to assess their portfolios given the fact that low interest rates are likely here to stay.
"They need to have a look at their overall asset allocation and review their holding in the fixed income part of their portfolio, and decide whether it might be too high for the low-interest environment that we're probably going to be in for quite a few years," Mr Philpot cautioned.
"Investors' exposure to bond funds and fixed interest investments really need to be reviewed when we're in such a low-rate environment."
Mr Philpot added that such an environment can foster investment opportunities elsewhere.
"The Australian share market particularly does benefit because obviously the yield on the share market looks even more attractive when you've got such a poor income return from the other income classes," he said.
"When you're getting three times the incomes from bank shares than what you would from their fixed deposits, it makes a pretty compelling case to have good yielding stocks in your portfolio than having too much invested in term deposits."
However, director of Verante Financial Planning, Liam Shorte, warned that the comparatively attractive returns found elsewhere come with a cost.
"It's a really uncertain time at the moment and although cheap money around the world puts a base underneath the share market, it still looks like it's going to be volatile for the next 18 months to two years," Mr Shorte said.
Given this, investors could encounter a dilemma – accept low fixed returns or face a volatile stock market.
"Elsewhere, I'm seeing a lot of people diving into hybrid securities, which carry a lot of risk. While they can be part of a portfolio, they're not something you'd put a great part of your portfolio into," Mr Shorte said.
Instead, he urged investors to remain vigilant.
"With the market how it is at the moment, we're telling people that if they're going to invest to not take much risk, because there's a lot of instability around the world."
"You're better off taking a 2.5 per cent [return] and being happy with it, rather than taking extra risk," Mr Shorte added.
"A low-interest environment is just something that Australian investors are going to get used to."
Forward this article to a friend. Follow us on Linkedin. Join us on Facebook. Find us on Twitter for the latest updates
Join the nestegg community
We Translate Complicated Financial Jargon Into Easy-To-Understand Information For Australians
Your email address will be shared with nestegg and subject to our Privacy Policy
Join The Nest Egg community
We Translate Complicated Financial Jargon Into Easy-To-Understand Information For Australians
Your email address will be shared with nestegg and subject to our Privacy Policy
LATEST POLL
Are you seeking alternatives to equity and property in the next 12 months?
Total votes
: 473
The voting for this poll has ended
Listen to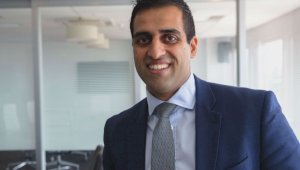 What the heck is with robots and tech - ETFs explained
More podcasts

Find super's sweet spot