Try another search or check out these top posts
Invest
Investors need to do the work to get the rewards: Learn to Trade
 "If you're a lemming in the system, then you're going to get screwed."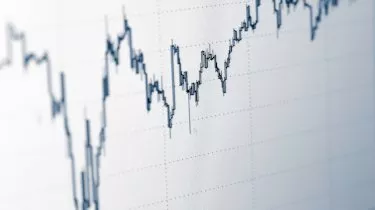 Investors need to do the work to get the rewards: Learn to Trade
That's according to Learn to Trade's trading floor manager, Adam Truelove. Speaking on the Nest Egg podcast, he said Australian investors need to accept that when it comes to trading, they should approach it like a marriage or saving for an Aston Martin.
Referring to the trading education program, he said "huge" numbers of students drop off after the first, third and sixth month as people give up and go home. The remaining 40 per cent of students are committed.
"Anything worth doing requires some effort. It's the same if you go to the gym … The success recipe is the same. If you're prepared to put in the work ... then you will be successful, period," Mr Truelove said.
For him, the work comes in the form of charting.
"I look at charts all day and from a technical perspective, really the charts don't lie," Mr Truelove said, arguing that while there aren't good or bad decisions, an understanding of the market will help traders make decisions based on high or low probability.
"You can either take a punt on something or you can make an informed decision that's got a high probability of success," he added.
"You've got short-term possibilities and you've got long-term investment possibilities."
As it stands, traders monitoring the S&P 500, the NASDAQ and the Dow Jones will have noticed their struggles, Mr Truelove said. However, there are still money-making opportunities.
"If you look at the Russell 2000 Index, which is the small cap market, they're dropping off pretty hard. If you look back in economic history and when bad things happened with the GFC etc, the small caps are the things that drop first," he said.
"There were some real distinct early warning signs to get ready to short that market."
He said the GFC and the dot-com crash are technical events that will concern uneducated investors.
However, he sees them as money-making opportunities and believes any other investors who know how to read the market would agree.
"It's definitely nothing to be scared about. You need to grab yourself by the short and curlies and accept that these things just happen," he said.
"Being told that these things are a surprise is absolute bull and an extra four-letter word. It's planned. This stuff happens ahead of time. If you're a lemming in the system then you're going to get screwed.
"If you make sure you get yourself educated now to understand the market, then it's all about the edge."
Forward this article to a friend. Follow us on Linkedin. Join us on Facebook. Find us on Twitter for the latest updates