Try another search or check out these top posts
The strength of Australia's economy puts it in good stead to weather the drop-off of the housing market, according to the International Monetary Fund.
Preliminary findings released on Tuesday from IMF staff's official visit to Australia state that the slump in the housing market can be withstood against a backdrop of strong economic growth, "well above 3 per cent in 2018".
Such growth is anticipated to continue in the near future, despite the softening in housing investment, as high employment rates will see private consumption growth remain strong and investment in non-mining private business and public services continue.
Although the housing market downturn is identified as a source of risk, the IMF said the drop-off is within expected levels.
"Under the baselines outlook, the housing market correction remains orderly, reflecting a combination of continued strong underlying demand for housing in the context of population growth and no significant oversupply, the presence of other strong growth drivers, and a resilient bank sector continuing to extend credit to support economic growth," it stated.
It is suggested that the slowdown may, rather, be viewed as welcome respite to buyers through improving housing affordability across the board. However, the IMF indicates that housing reforms will still be "critical to restoring housing affordability".
"In the absence of a sharp rise in unemployment, interest rates, or housing inventories, an orderly correction in housing prices will help contain macro-financial vulnerabilities. Pressures on housing affordability, which is critical for growth to remain inclusive, will be relieved in the process," it said.
Nonetheless, the statement did highlight China's weaker-than-expected economic outlook, coupled with rising global protectionism and trade tensions, as having the potential to "amplify the correction" in the housing market and "lower domestic demand".
"A sharp tightening of global financial conditions could spill over into domestic financial markets," it stated.
According to the IMF, this could result in rising funding costs and a reduction in disposable income for individuals with debts, "depending on the response of the Australian dollar".
Cash rate remains appropriate
In light of wages remaining stagnant and inflation still sitting below target range, the IMF stated that the Reserve Bank of Australia's policy of keeping the cash rate on hold at 1.5 per cent is "appropriately accommodative".
"Notwithstanding recent strong growth, it is not yet the time to withdraw macroeconomic policy support given remaining slack," it said in its report.
The IMF appeared broadly to agree with the RBA that the next move will be a hike, however that will be some time away.
"Given the fiscal space, Australia remains in a position to respond flexibly in case large downside risks should materialise. A role for medium-term debt anchors as a complementary element in fiscal strategies might also be considered," it stated.
Forward this article to a friend. Follow us on Linkedin. Join us on Facebook. Find us on Twitter for the latest updates
Join the nestegg community
We Translate Complicated Financial Jargon Into Easy-To-Understand Information For Australians
Your email address will be shared with nestegg and subject to our Privacy Policy
Join The Nest Egg community
We Translate Complicated Financial Jargon Into Easy-To-Understand Information For Australians
Your email address will be shared with nestegg and subject to our Privacy Policy
LATEST POLL
Are you seeking alternatives to equity and property in the next 12 months?
Total votes
: 473
The voting for this poll has ended
Listen to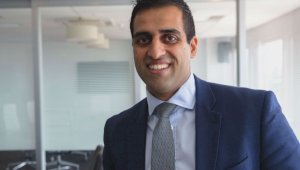 What the heck is with robots and tech - ETFs explained
More podcasts

Find super's sweet spot