Try another search or check out these top posts
Invest
How to buy an investment property without seeing it
Technology has revolutionised how the world works. It has made everything convenient, including access to information with a few taps of your fingertips on your phone.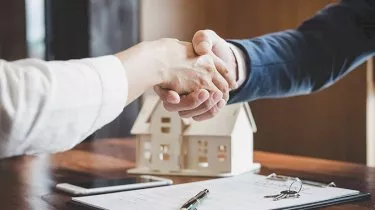 How to buy an investment property without seeing it
Technology has revolutionised how the world works. It has made everything convenient, including access to information with a few taps of your fingertips on your phone.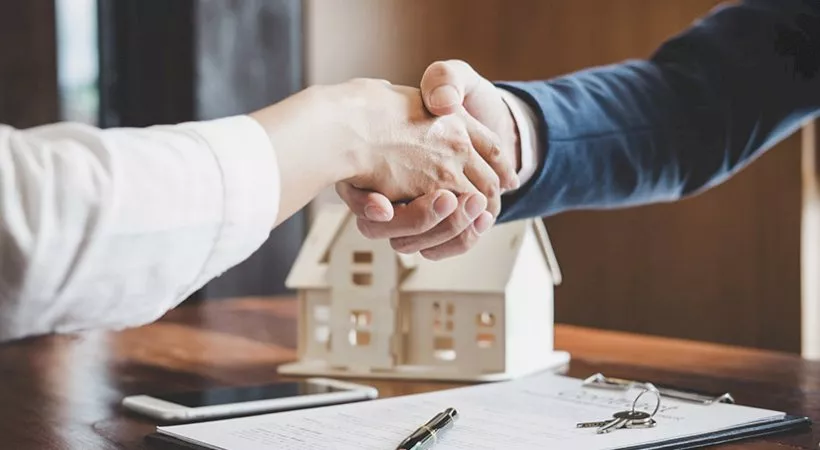 And the real estate industry is no exception. When it comes to property investment, the internet is widely used by investors to build up their portfolios. Websites of real estate listings are ubiquitous, providing photos and detailed descriptions of the home that may pique your interest as an investor. It is not only possible to search and review properties from your device, but you can also do extensive research online on everything, from council zoning regulations, changes in laws, to recent property price trends and news on suburban developments.
Nowadays, with so many resources available online, it has never been easier to buy an investment property without seeing it- the so-called strategy of "buying sight unseen".
While these technological advancements make things easy, will it pay off for you in the long run? Let's discuss the concept of buying sight unseen and outline steps to make sure that you can get the most out of the process with the help of all available tools at your disposal.  
What is buying sight unseen?
Buying sight unseen is the process of buyers or investors purchasing an investment property without having personally seen it or inspected the property first. The decision to buy is typically rooted on the basis of information gathered from listing, your own extensive research and advice from a property manager or agent. The listing may be from a location interstate or overseas, as long as the buyer has the means and connections to buy the property.  
What are the pros and cons of buying an investment property without seeing it?
Have you ever gone on a blind date? Some investors compare buying an investment property sight unseen to this human process. And like the human version, there are both pros and cons to it. 
The pros
Cost and time efficient – "Shopping" for an investment property to purchase can be time consuming. Not to mention that it can be very exhausting and expensive, especially if the property you are planning to buy is in a location that requires you to travel thousands of miles by plane or hours away by a car. In some cases, it is not even feasible for you to make the trip due to time constraints, making buying an investment property sight unseen the best option. 
Technology is your friend – As mentioned, technology has made it possible to be as close to being there in person to check the property. Programs and apps such as Google Maps, Facetime, Skype can give you a chance to check the parameters of the property and have several perspectives of it. 
No fuss, no muss – One of the main pros of buying a property sight unseen is having most of the process done for you by other people, whether it's an agent, a property manager or a broker. Most of your transactions and meetings will be done online, and you can easily send the necessary paperwork through email. It saves you a lot of time and headache when completing a purchase. 
Helps you time the market – Distressed properties, such as short sales, bankruptcies and other properties can take a while to be fully available on the market. Buying sight unseen allows you more time to wait for these types of properties. News of new developments and projects can also help you plan what type of property and in what location you have potential prospects to maximise your investment. 
The cons 
Technology has blindspots – While Google Maps and other similar apps are great and online listings highlight the best parts of a property, there are still issues with a property that you might miss if you are unable to inspect the property. For example, if you are basing your decision on outdated pictures of the property listing, you might be in for an unwelcome surprise when you go see the property for yourself after purchasing it. 
Betting on a "too good to be true deal" – Looking out for the best deal on the market may not be the best way when buying sight unseen. For example, be wary of buying a property that is way below the average market price in the area; if the owners or a lender is selling it for an incredibly low price, it is rational to think that there is a downside to the property. 
Unseen risks - A good property investor knows that there are risks that are under the surface and beyond the naked eye. If you have not done your due diligence, there are risk factors that you may not have accounted for (such as a bad neighborhood, flooding during monsoon seasons etc) that may cause your investment to go south after buying remotely. 

How to buy an investment property sight unseen
1. Have a concrete idea of your purchase
One common mistake rookie investors do is to look at listings and hope to see a property that will "jump out" at them. 
Having a solid strategy often results in good investment. And an effective strategy usually starts with a plan. Decide what you want out of your potential investment property. What kind of property are you looking for? From which area do you want your investment to be situated in? What is your target return/rental income from your property? If it's a rental property, what type of tenants are you looking for? What is the price range of your investment property?
 Having clear and specific guidelines to what you're looking for will help narrow down your choices and have a more systematic approach while researching for your purchase. 
 2. Choose areas with solid growth drivers
The main reason investors are now more inclined towards buying sight unseen is due to the wealth of information about properties online. There is almost no limit, as you can consider properties in almost all states – and even overseas – because there is no need to do a personal inspection. 
But the secret to succeeding when buying a property without seeing it is how you utilise the information. Here are some important data you should look out for when buying an investment property sight unseen:
Vacancy rates
Average property prices
Rental yields 
Rental seasonality
Long-term economic growth rates and forecasts
Planned or ongoing council developments
Potential income and deduction calculations
Tax and council regulations 
Don't limit yourself to online information. Make a call or send an email to other local information sources to have a better perspective on your prospect area/s. 
3. Choose reputable online resources
It is wise to work on a budget when looking for an investment property to buy, but don't let it be the main consideration when you are looking at listings. Don't focus on properties that are extremely cheap but are located in "sketchy" suburbs just because it works for your budget. 
Steer away from real estate sources that don't have enough credibility and promote or feature suburbs that don't have strong growth drivers. These resources often try to sweeten the deal and gift-wrap these properties as a "bargain" just to get the property off their hands in exchange for commission or hitting their targets.
Visit reputable sites when browsing for a potential real estate to buy. Choose sites that are preferably highly recognised in the industry and implement strict guidelines with regard to who can add listings on their platforms. 
  4. Enlist local experts 
Let's say you have found a property that you think fits all your set criteria. Opening communication lines would be the next step, but not with the vendor (not yet). 
If you are familiar with listings, it's safe to say that most, if not all, come with photographs that give you an idea of how the property looks. But remember that most vendors hire photographers to make the product look better than it does in real life. The right angle can conceal negatives like a bad window view or a floor whose foundation is not looking so stable or may be uneven. 
To avoid getting duped, Paul Glossop, the founder and director of Pure Property Investment, recommends having "trusted eyes" to look through the property.
Consider hiring a buyer's agent with whom you have thoroughly discussed what you are looking for. The agent should be local to the area you are scouting, because they have a better insight of the area than you. Local experts know which areas are more valuable than others and will also warn you about any potential downside to the property that vendors may have purposely omitted from their listing. 
Hiring an agent that is from out of state or from a different area could have knowledge gaps of the area and will result in incorrect property valuation. They might also be more likely to miss details because they are in a rush to leave the property as they're on a travel schedule. 
5. Do your own checks 
It's easy to just take the word of your buyer's agent for the property you're eyeing and start negotiations. But you are not quite there yet. Perform an independent verification of the property through other means. 
Take advantage of technology to do a more thorough check of the property and its surroundings. Google Maps is an important tool for sight-unseen buyers as it will show you the amenities in the area so you can catch potential issues in the property. "Street View" can allow you to check for features in the vicinity. Just make sure that the photos used are up to date. 
6. Mitigate your risks
Like any other investment, there are risks associated with investment properties. But if you buy sight unseen, the stakes can be higher than usual. One of the biggest risks is in issues that are not captured in the listings. 
Fortunately, most of these issues can be mitigated by adding a contingency clause in your contract that states it won't be binding until building and pest control is performed. Reports from these inspections can verify that the specifications of a contract match the actual property. If everything checks out and the buyer is satisfied, only then will the contract be binding. This will give you a way out if something turns up in the inspection that was not stated or if the seller refuses to lower the price due to needed repairs or renovations.  
Conclusion
Buying a property sight unseen can sound crazy at first, but it can certainly be done. Many investors can attest that it can result in great success. 
However, this type of investing isn't for everyone. Before you choose this investment strategy, you need to understand the facts of buying property this way. You should also do your due diligence, which includes doing your research, hiring experienced people in the field and taking steps to minimise the associated risks. It also means leveraging all available technology that allows you to be an informed buyer. 
Forward this article to a friend. Follow us on Linkedin. Join us on Facebook. Find us on Twitter for the latest updates