Try another search or check out these top posts
Invest
How to personalise and protect your portfolio
As markets continue to fall, there are tried-and-tested strategies for both growing and protecting portfolios that investors should take note of.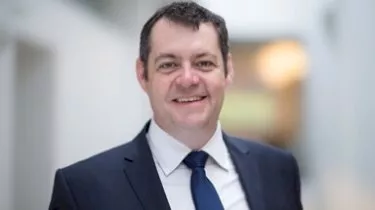 How to personalise and protect your portfolio
As markets continue to fall, there are tried-and-tested strategies for both growing and protecting portfolios that investors should take note of.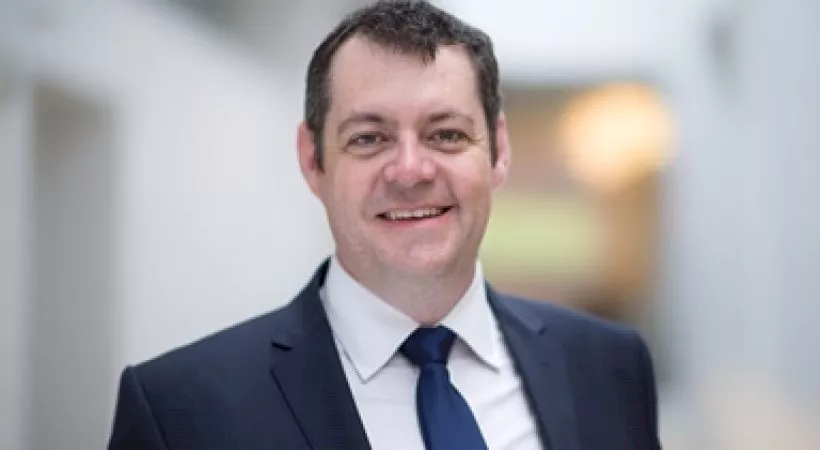 An SMSF investor watching markets plunge might be inclined to heed commentary about selling out of shares and fleeing to the safe haven of bonds and cash.
Many SMSFs close to retirement phase during market downturns are victims to what is called – academically speaking – sequencing risk. It's simpler to just call it bad timing.
Bad timing that's compounded by the fact that, unlike workforce participants in their 30s or 40s, people in or nearing retirement don't have the time to benefit from a cyclical market recovery in the long term.
And while younger super investors also receive the benefits of their retirement savings compounding over long periods, retirees are also challenged by the reality of negative compounding; as superannuants make incremental withdrawals to fund their retirement, they have less money working to compound in their favour.
However, it's not all doom and gloom during periods of market volatility, as the headlines and alarmists would have you believe.
Super accounts typically would have made a reasonable recovery when markets lifted in the two years following the GFC, and there's no reason to think the current round of volatility is anywhere near as significant as the 2008 free fall. However, an SMSF account balance that is diminished by regular withdrawals during a downturn would typically be hit harder, especially without prudent asset allocation.
A landmark research paper – Determinants of Portfolio Performance by Brinson, Hood and Beebower – confirmed in 1986 that a diversified portfolio's strategic asset allocation is responsible for the majority of its return over time.
While recent market volatility shouldn't be cause for major concern in the long term, it does highlight the importance of strategic asset allocation for retirees. With Investment Trends' SMSF research showing that more than 30 per cent of Australian SMSF trustees say asset allocation is one of their biggest challenges, there is certainly an opportunity to focus on this crucial decision.
When setting an asset allocation for the retirement phase of an SMSF, two key factors trustees should consider are investment risk and longevity, or how long you are likely to need retirement income.
Asset allocation is critical to managing both, and the closer a SMSF investor is to retirement, the more likely they will need a portfolio designed to withstand short- to medium-term market shocks while providing sufficient income to account for increasingly longer lives.
Thankfully, just as advances in technology and medicine have increased our longevity, retirees can look to various strategies and investment vehicles to keep pace with the changing nature of retirement.
For instance, some financial advisers recommend SMSF clients set aside about two years of living expenses in a cash fund to shield them from the need to draw down on critical parts of their portfolio during market volatility. This cash fund may be topped up later when market investments start to yield again. Another common strategy employed by advisers is to use a blend of income products like annuities to guarantee income regardless of market conditions.
While it's all well and good to acknowledge the need for asset allocation that provides income when market returns drop as well as the ability to top up off the back of a market recovery, it's another thing to determine how that asset allocation should shift as our needs change, ie, we move from working life and regularly contributing to super, to a retiree relying on that super for income.
One particular option that has become increasingly popular in the US over the last decade, but has more recently come to Australia, is the use of target date funds. These allow investors to nominate their 'target date' for retirement with the fund, which will gradually shift their asset allocation as they approach and then begin their retirement.
Target date funds that operate in phases according to life stage, can offer some lessons for disciplined asset allocation for SMSFs.
Phase one covering younger investors (40 years old and under) would devote a higher allocation to equities: around 90 per cent. Phase two would see the asset allocation move to a 50/50 split between growth and income investments for people aged 41-65, which is an asset allocation akin to the balanced default funds of the Australian MySuper model.
Phase three is when investors are in the early years of retirement and the asset allocation to riskier assets is again reduced, while phase four is when members are in the later stages of retirement, although a modest exposure to equities within the portfolio remains.
While a target date fund might not be the right option for many SMSFs, the basic principle does offer a valuable lesson of how to approach asset allocation.
One of the defining features of the target date fund model is that it is based solely on providing a consistent retirement income stream and progressively alters asset allocation based on the risk tolerance of the investor, which is determined by their stage of life.
Market movements, up and down, do not determine when asset allocation changes for a target date fund, and any shift in the portfolio from growth to a higher portion of income assets is gradual.
SMSFs should look at this as an example of discipline, not just for their asset allocation, but for their portfolio management more broadly. Simply diving for the cover of fixed income investments whenever a downturn rears its head is not only a knee-jerk reaction, but it can rob a fund of much-needed replenishment when markets recover.
The need to provide retirement income now and into the foreseeable future should drive when, and if, SMSF investors change their asset allocation to become more defensive and income-based, and less-focused on higher growth and higher risk.
When it comes to setting SMSF asset allocation, investors should ensure they make their decision is based on their personal circumstances and retirement goals, rather than commentary about or speculation around markets.
Evan Reedman, head of product, Vanguard Australia
Forward this article to a friend. Follow us on Linkedin. Join us on Facebook. Find us on Twitter for the latest updates