Try another search or check out these top posts
Invest
How much property should I have in my SMSF and what kind?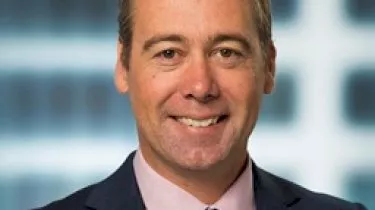 How much property should I have in my SMSF and what kind?
They are both very good questions, and ones financial planners are frequently asked.
I work in property investment so it's no surprise I regularly get asked these very same questions in various forms.
Having declared my professional interest, let me give a short version of my typical response.
First, in deciding what mum and dad and SMSF investors generally should do regarding an asset class, I believe it pays to look at what the professionals do – the big industry and government super funds and institutional investment organisations, such as insurance companies and sovereign wealth funds.
These institutional investors are extremely focused on achieving attractive sustainable returns over the longer term, but at the same time managing portfolios to reduce short-term market risk and volatility. In making their investment decisions there is no room for emotion or personal preference. There is a strong focus on investing in assets that are non-correlated (ie, investing in assets that don't move in the same short-term trends).
Professional investors generally allocate anywhere from 5 per cent to 15 per cent to property, and I would expect the average would now be heading north of 10 per cent.
What's most instructive to note is the one sub-class of property the professionals don't hold, and that's residential. They focus on office, retail and industrial property assets.
Why? Because long-term average yields on residential property are generally considered to be inferior to investment grade commercial property. The generally dispersed or small scale nature of residential property means the costs associated with the accumulation and management of residential property contribute to it being viewed as a less than optimal investment option for large investors.
In addition, and most importantly in contrast to the residential sector, lease terms in commercial property sector are long, in fact sometimes very long. We often acquire assets with 10-25 year lease terms. In the last 18 months, more than 75 per cent of our asset purchases have had lease terms of 10 years or more.
I've never heard of a house being purchased in St Kilda or Bondi with a 15-year lease, where it's already pre-agreed with the tenant that their rent is going to grow at 4 per cent pa, year on year, for the full term of the lease. And, oh by the way, the tenant is also going to pay your council rates, water rates, land tax and building insurance as well. The reason I've never heard of this is because in the residential sector it does not exist. But in the commercial property industry it does, and can deliver various benefits to investors.
Australian institutional investors, particularly super funds, consider their members best interests. If you were the chief investment officer of a $10 billion super fund, responsible for hundreds of thousands of member retirement savings, would you go out and invest in residential property when you knew the largest asset your members already owned was in the same sector (ie, their home)?
Another way of posing this question is to consider the role of a financial adviser. If you had a client with 50 per cent of their life savings invested in BHP in their personal name, would you actively promote this client to establish an SMSF and go out and buy more BHP?
If you're considering residential investment for your SMSF don't forget that this example may be no different from your own portfolio – just less obvious. Do you own your own home and have an SMSF with a high allocation to Australian shares – consider that over 30% of the ASX is Australian banks, which have a very high exposure to market conditions in the residential sector? What do you think the trend in Australian bank shares will be if the Australian property market takes a turn for the worse?
So if you're the trustee of an SMSF ask yourself: Is it wise to 'triple up' and add a residential property to your SMSF when you (a) already own a home in that sector; (b) have circa 30 per cent of your share investments in Australian banks that rely on the health of the residential property sector; and (c) potentially already own other investment properties outside your SMSF and then go and purchase another home in your SMSF. What risks could arise from the lack of diversification that could bring your strategy unstuck?
Home prices can fall, and even if they don't, they might not go anywhere for 10 years. The low income received after vacancies, re-leasing fees, maintenance expenses and guaranteed expenses such as council rates, water rates, building insurance, body corporate fees, land tax and your accountant's more expensive tax return bill to manage your complicated financial affairs all leads to a pretty sombre return outlook.
As I work in the direct property industry it may be argued that I am biased in any particular view. Fair enough. What I do say when I am asked the inevitable question about "how much property" and "which type of property is appropriate for my SMSF", is the following:
One, it's worth looking at the full suite of property options – don't just restrict yourself to residential;
Two, be aware of what the professionals at the big end of town are doing (they're not investing in residential but commercial property instead);
Three, in this part of the residential property cycle proceed with caution;
And, finally, the most important factor: don't over-gear into residential investment.
I don't believe the residential market will crash. I do believe we could be in for a long period of muted or nil price growth and in some markets, particularly apartments in certain suburbs, price declines. On the positive is Australia's population growth being extremely strong relative to other developed world countries; severe residential stock shortage in some markets; a structural under-supply of land in markets like Sydney; and high demand locations in inner areas of other Australian cities.
These positive fundamentals, particularly surrounding demographics and population growth, will underpin residential values, but after 15 years of growth it's not going to underpin year-on-year capital growth forever.
Before you 'triple up' on residential property just ask yourself what the outcome will be if the price you pay today stays the same for the next 10 years. Then calculate the net cash flow the investment is going to deliver you after all expenses (don't forget land tax!) and then compare that to investing in an unlisted commercial property trust delivering you a net 7 per cent income with a tenant that has signed a 10 or 15-year lease.
Nick Kelly, head of direct property, Charter Hall
Forward this article to a friend. Follow us on Linkedin. Join us on Facebook. Find us on Twitter for the latest updates