Try another search or check out these top posts
Invest
How much money do you need to invest in commercial real estate?
Turns out you don't have to cash out big to get a slice of the property market.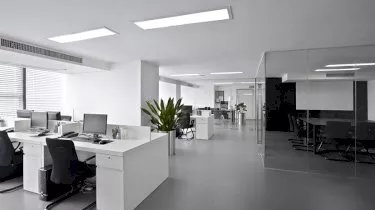 How much money do you need to invest in commercial real estate?
Turns out you don't have to cash out big to get a slice of the property market.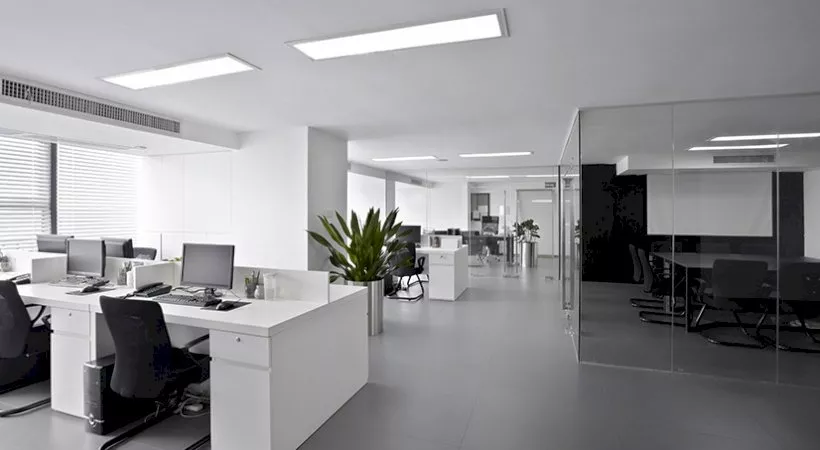 High volatility in the stock and bond markets in the last few years has caused investors to focus on "hard" or tangible types of investment such as real estate to protect themselves from the market fluctuations. 
The commercial real estate market has been one of the favorites of investors in the search for stable profit. While the temptation is strong, most people worry that they would not have enough financial resources to dive into the property market. 
If you feel like your money won't be enough to invest in commercial real estate, don't give up! Here are several ways you can invest in commercial properties without a huge amount of cash behind you. 
What qualifies as commercial real estate?
Commercial real estate is property that is leased out for business and retail purposes. Investing in commercial property involves the buying or development of properties that are intended to house commercial tenants. 
There are major differences between investing in residential properties and commercial properties. Commercial property investors lease out and collect rent from businesses or entities that occupy space in their properties. This is very different from residential real estate investors who generate income from rental payments of residential tenants. 
Average lease terms of commercial properties are generally longer than those of residential properties. While residential tenants may renew their lease annually or six-monthly, most commercial tenants have contracts ranging from five to 10 years. Commercial properties also typically have much higher returns than residential property. Generally,  rental yield from a commercial property can be anywhere from 5 per cent to 10 per cent. On the other hand, residential property generates yields averaging between about 1 per cent and 3 per cent. 
To learn more about investing in commercial real estate, read here. 
How can I invest in commercial property?
Here are the different ways you can invest in commercial real estate.
Real estate investment trusts (REITs)
Created to give individual investors an opportunity to take part in the commercial property market, the real estate investment trust or REIT is one of the cheapest and easiest options to add real estate to your portfolio. 
A real estate investment trust (REIT) is a company that owns, operates or finances income-generating real estate. Like mutual funds, REITs pool the capital of numerous investors, allowing them to earn profit from property investments without buying, managing or financing any properties themselves. REITS invest in most real estate property types, including apartments, hotels, medical facilities, shopping strips, warehouses and retail centers. 
While most real estate investments are not easy or quick to get out of, an exchange-traded REIT is. In Australia, there are dozens of listed REITs (often referred to as A-REITs) in the country's exchanges. Most REITs are publicly traded like stocks and you can begin investing with a little bit of cash. It is a highly liquid method of investing in real estate. It also provides investors a chance to get relatively high dividends for a relatively small amount of money.
If you are looking for steady cash flow for a low capital, REITs may be the best option for you. However, one downside of REITs is that it offers little in terms of capital growth. 
Real estate investment group (REIG) 
 If you want to step up your involvement in your real estate investment and you want to own a property instead of shares of a company like in REITs, a real estate investment group (REIG) or private partnership may be the option for you. 
REIGs are structured like small mutual funds that invest in properties. It allows an individual investor to purchase one or more units of space within a building through an operating company, thereby joining the group. The operating company manages all of the units and takes care of marketing them. In exchange, the operating company takes a percentage of the monthly rent. 
A REIG is a good place to start if you've just begun investing in the commercial real estate market. To get started, you'll basically need a capital cushion and access to financing. Some REIGs accept an investment of as low as $5,000 to $50,000. While it may not be enough to buy an entire property, the partnership will take initiative to pool money from several individuals to fund a commercial property that is shared and co-owned.   
However, there is a vacancy risk with REIGs. While these groups offer a relatively safe way to invest in real estate, they are also vulnerable to the same fees that affect the mutual fund industry. Scams are also rampant among these types of groups, so it's best to practice due diligence before investing in one. 
Becoming a landlord
The tried-and-tested way of investing in commercial real estate is becoming a landlord: An investor purchases a commercial property and rents it out to a commercial tenant. 
If you choose to be a landlord, you will be responsible for paying the mortgage, taxes and repairs and maintenance costs. Unlike in REIGs where marketing the space is handled by the company, you will do all the legwork to find a tenant for your property. 
Commercial property owners can demand rental increases each year. Ideally, the rental income generated by the property will cover the costs of running the property and provide positive cash flow that will give you a steady income to finance your loan. It is also expected for commercial properties to  appreciate over the course of their mortgages, leaving landlords with a more valuable asset than they started with. 
However, this means you are also faced with the threat of rent-free periods that could make your investment go south. 
Aside from the ongoing costs and work involved with being a landlord, one major hurdle you must overcome is financing your commercial property loan. If you are an individual investor and you are applying for a commercial investment property mortgage, financing it can be difficult if you have limited resources. Banks generally require that potential property owners pay up at least 30 per cent of the commercial property purchase price as a down payment. In most cases, you will also need a security property to get a stamp of approval. To know more about financing a commercial investment property mortgage, read here. 
Forward this article to a friend. Follow us on Linkedin. Join us on Facebook. Find us on Twitter for the latest updates