Try another search or check out these top posts
Invest
How does investment property work?
Understanding how investment property works is important in finding the right strategy. Read on to decide which technique is the best one for you.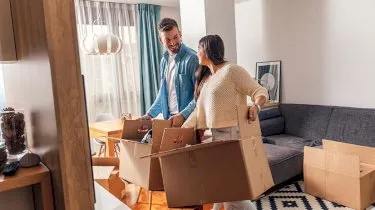 How does investment property work?
Understanding how investment property works is important in finding the right strategy. Read on to decide which technique is the best one for you.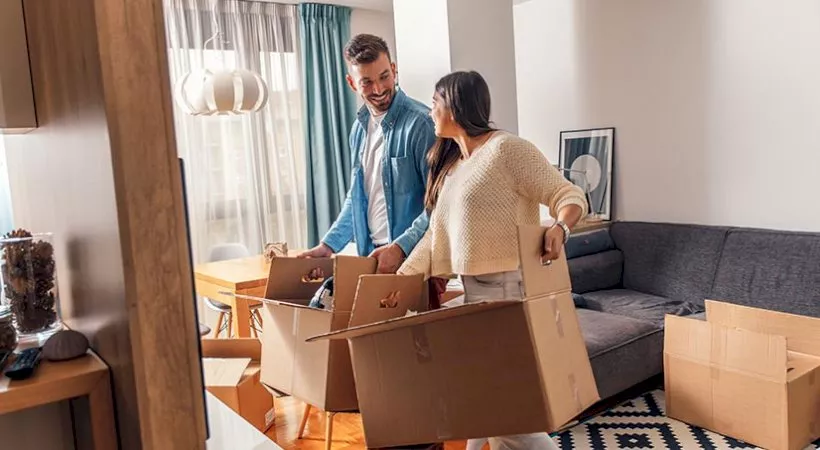 Investing in the property market is often perceived as less risky compared with other types of investment.
It is generally seen as more straightforward compared with investing in shares, bonds and other investments. The tax deductions that come with buying an investment property also helps sweeten the deal, making it a popular choice among investors. 
However, like any other investment, it is important to understand how investing in properties work to decide if it's the right fit for you. 
We will provide you with a primer on how investment properties work and how it can be a profitable venture.
How does investment property work? 
Investment properties can generate profit if you have the right strategy. There are three main ways to make money from investment properties.
An increase in property value (capital growth)
Rental income collected by leasing out the property to tenants
Profits generated from business activity that depends upon the real estate
In determining how investment properties will work for you, it is important to set your target goals from real estate investing. There are different types of investment property, and good investors choose their investment strategy based on the type of profit (quick or long-term) that they desire.
Investment property strategies 
Property investment strategies are generally divided into two types: quick-term investing and long-term investing. Quick-term investing means you buy a property with the intention of selling it quickly (often referred to as "flipping"). Meanwhile, long-term investing means purchasing a property to rent or lease over a long period of time, gaining both a steady rental income and the increasing value of the property.
Quick-term investing
If you are planning to be a quick-term investor, you must be savvy about local property prices, property trends and the current demand for different types of properties. You must also be able to make a quick decision. There are two main strategies under quick-term investing: wholesale and retail. 
Wholesale quick term
Wholesale quick-term investors play a role that is a bit similar to brokers. They find a property deal, sign a deal without putting any money on the property, and then find a buyer who has the capacity to buy the property. The wholesale investor then assigns the contract with the seller to the new buyer for a fee (which is generally the difference between the price the wholesaler agreed to and the purchase price the new buyer is willing to pay). 
By selling at a wholesale price (which is usually below average market value), you are giving your buyer, usually a peer investor, a chance to make profit as well. If you negotiate the deal upfront and complete the deal quickly, it is easy to make a considerable profit this way without really putting your money at risk.
Retail quick term
Similar to wholesale quick term, retail quick-term investing entails finding a property that is below the average market price and getting it ready for the market for retail sale. But unlike wholesale, your target buyer is a home owner. Usually, the purchased property needs varying levels of renovation or none at all, all because you purchased it from a seller at a discount rate. Once the property is ready, you market and sell it at a retail price, which in turn will result in profit. 
Long-term investing
Long-term property investors grow their capital through rental income and gradual increase in property values by holding the property for a number of years. While it is considered to be a safer and more profitable strategy over the long term, it is not a suitable strategy for those who are unwilling to play the long game for profits on their investment property. 
Renting 
In this scenario, the investor buys a property and then directly rents it to a tenant to generate rental income.
Ideally, a landlord is able to use monthly rent on the house or building to pay the mortgage on the property. Investors usually add a little to the rent above the mortgage payment to have funds for maintenance, repairs and a small monthly profit. However, the real profit comes from implementing a strategy that will allow the building to pay for itself while also generating a steady cash flow. 
The main goal is to have a positively geared investment property or a cash flow property. A positively geared investment property generates rental income that is higher than total costs you pay for expenses on your rental property, including home loan repayments, interest rates, property maintenance, property manager fees etc. This also occurs when rents are high due to strong demand for rental properties and interest rates are low. To learn if your property is negatively geared or positively geared, read here. 
Leasing
Another option is to offer your property for lease (generally 12 months or more) while giving the tenant the option to buy. There are several profit centres with lease options to include income from the upfront option fee, monthly cash flow from the lease, profit from the sale when the option is exercised and tax benefits.
Conclusion
There are several benefits to investing in real estate, such as buying at a discount and creating instant equity, equity created through tenants paying down a mortgage, appreciation, cash flow, leverage and tax benefits. 

Whether your goal is to build wealth, leave the office rat race behind, build your nest egg,  financial freedom or quick cash, you can obtain it through property investment. Your success will come down to the strategies you choose to undertake to suit your goals. Determine if you are going to implement a short-term, long-term or a combination of both strategies and make investment property work for you. 
Forward this article to a friend. Follow us on Linkedin. Join us on Facebook. Find us on Twitter for the latest updates