Try another search or check out these top posts
Invest
How to avoid a property spruiker
There has been a crackdown on property spruikers in recent years, but some still continue to operate. Here's how to identity and avoid them, potentially saving yourself thousands of dollars and heartbreak further down the track.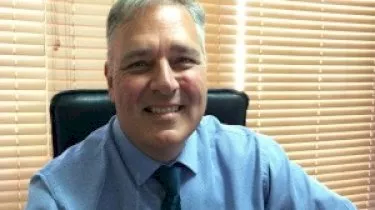 How to avoid a property spruiker
There has been a crackdown on property spruikers in recent years, but some still continue to operate. Here's how to identity and avoid them, potentially saving yourself thousands of dollars and heartbreak further down the track.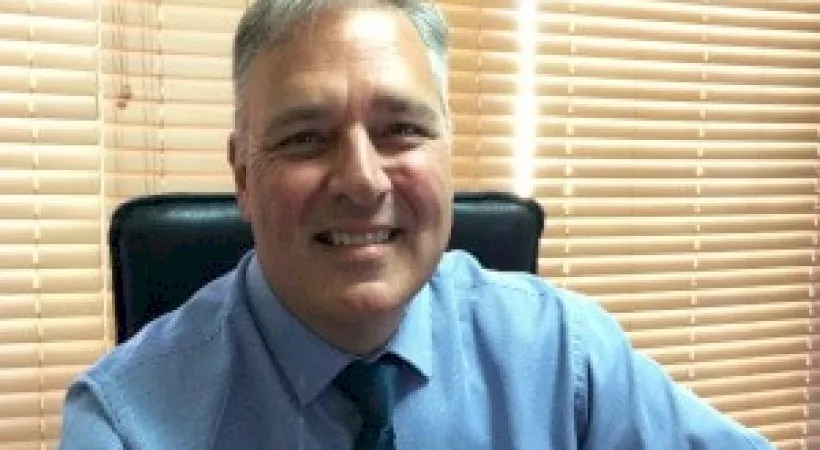 For the purposes of this article I will address house and land packages. There are many other pitfalls to address when buying property, but due to the complexity of these and time restraints, I will address house and land acquisitions first. These properties are done for SMSF purchasers as a single contract.
How does a spruiker present?
Spruikers are generally well-dressed and polished. They come across as if they are on your side, wanting to help with flashy pre-prepared 'due diligence' data and information' (or otherwise known as flashy marketing brochures) ready to go. They're great talkers and extremely likeable. It's not an issue to be well-dressed and well-presented, but ask yourself this, do you think the guys who employed them to sell their product would hire them if they had the sales personality and skills of a desk jockey? They hired them because they could probably sell ice to an Eskimo in Iceland. They are skilled in the art of sales and negotiating. And then you came along, unknowing and trusting.
The main issue here is, you are unrepresented during the sales process. You are up against skilled and experienced property sales people selling a product that they want you to believe is in high demand. That's the thing with anything you have to sell, if demand is not that great but supply is, you have to create a 'perceived' demand.
If you invest in shares, you go to a financial planner, and when you need tax or legal advice you seek assistance from a lawyer or accountant. However, when it comes to investing hundreds, if not millions of dollars, in property, why do you endeavour to do it by yourself? The average home buyer will embark on this journey maybe once or twice during their lifetimes. Property sales people do this a couple of times every day. They are the experts in sales and property, not you.
What questions should you ask?
Who pays you?
Firstly, you should ask how much they, or their company, get paid by the seller(s) and ask them to break up the fee and cost calculations in writing. If it's a house and land, ask how much they get paid in commissions, costs and fees for the land component and how much for the building part. This could easily combined be as much as 5-10 per cent of the total package price. On a house and land package of $500,000, this could add up to an amount of $25,000 to $50,000. Do you really think someone who gets paid this amount of money to sell this property is your friend or is acting in your best interest?
Can you supply me with comparable secondhand property sales similar to the one I am buying?
What properties in the secondhand market around the area compare to the one you are looking to buy? If there's nothing close by, look for the next best thing. Forget the age of the property for now, just compare land and building size. All properties age, so the new one you are now buying will be secondhand next year.
Are there any resales of similar properties in the new development?
Not all properties are created equal and comparable might mean similar, inferior or superior to your property. A bit of logic reasoning will help here. Just remember, just because it's new, it doesn't mean it should be $50,000 to $100,000 more expensive than the closest comparable property.
Some more questions to consider asking:
When will this property settle?
How long will it take to get the building started?
Who's the builder? Please provide me with his track record and testimonials of some of the builder's clients I could contact for a reference. Point me to the latest projects this builder has worked on so I can do a drive-by.
Is there a sunset clause in my contract and what does that mean for me?
And so the list goes on.
When talking about the land, ask about close by through roads or new future roads. By the way, never buy in a through road if you can avoid it, especially off-the-plan as it could have a negative impact on the property value down the track. You never really know how busy that road will turn out to be. It might be fine, but is it worth the risk?
Then the big question to consider is of course area, better known as 'location, location, location'. Supported by their flashy brochures and data on shops, public transport, work opportunities and future development in the area, you have no chance of arguing the point against a due diligence obviously compiled by experts. How can all of that information be wrong? Well it's not. It's probably perfectly legitimate.
The issue is, it's applied to a new 'untested' section of that market place where the cost of acquiring the new property potentially outweighs the benefits of the current established market place in the short to medium term. It might take several years for this property to achieve real growth as it will first have to make up lost ground due to the premium built into the property to pay the spruiker and related marketing costs, ever escalating building cost and the new area might then only get noticed once demand finally starts outstripping supply. This could take five to 10 years, or longer. Don't be surprised that you have to lower your rent after a year or six months of owning the property. Why? Well, since you have settled, the development is now in stage two, three or four and new rental properties are coming on the market every day.
Consider the market forces of supply and demand. A high supply of rental properties means your property will need to compete with the ever increasing list of newer properties placing downward pressure on your initial asking rent. Ouch!
With all the above issues and possibly many more, how do I select the right property and know who I should trust? Buying in a new development shouldn't be this hard. There are areas and opportunities available across this great country of ours that could be a really great investment, without the headaches and risks.
The trick is to side step the many pitfalls. I believe that this process should only be attempted with a professional on your side, working exclusively in your best interests. Buyer's advocates or buyer's agents charge a fee, yes, but good ones should ultimately save you time, stress and money. A worthwhile investment when you consider you're about to invest hundreds of thousands of dollars.
Louis Fourie, managing director, My Choice Properties
Forward this article to a friend. Follow us on Linkedin. Join us on Facebook. Find us on Twitter for the latest updates