Try another search or check out these top posts
Invest
The housing crisis just needs some political goodwill
Everyone's talking about it, but what are politicians really doing to address the ongoing housing affordability crisis?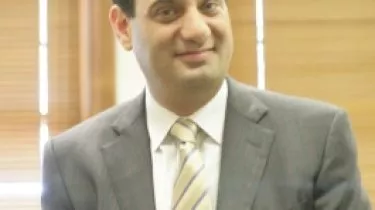 The housing crisis just needs some political goodwill
Everyone's talking about it, but what are politicians really doing to address the ongoing housing affordability crisis?
It's become the political issue of the day – housing affordably, especially for first home buyers. When you hear a Liberal treasurer talking about making it easier for first home buyers to get into the market, as well as tackling the issue of rising rentals pushing low-income earners out of that market, you know there's a crisis.
The issue was pushed along last week when new figures showed investors had again elbowed owner-occupiers (including first home buyers) out of the way, with Australian Bureau of Statistics figures showing they had snapped up just more than 50 per cent of the debt for housing in January. Since 2015, the Australian Prudential Regulation Authority took steps to get investor loans below 50 per cent, and had succeeded, but the lure of the property market is simply proving too attractive.
The bad news doesn't end there. The 13th annual Demographia International Housing Affordability Survey 2017 shows all of Australia's five major housing markets are "severely unaffordable", with Sydney the second most unaffordable city in the world after Hong Kong. Melbourne is fifth on the list, while Adelaide, Brisbane and Perth rate 16th, 18th and 20th respectively. Adelaide. 16th? That's right.
It is a crisis, right? Well, yes and no. In the sense that it's becoming increasingly difficult for first home buyers to get their foot in the market, yes, it is. But the fact there are policy tools that state and federal governments can implement to tackle this contentious issue mean it doesn't have to be insurmountable – providing our politicians, state and federal, have the will to do so.
The Demographia International Housing Affordability Survey points the finger fairly and squarely at what it calls urban containment (urban consolidation) policies for Australia's high housing prices. Before the late 1980s, Australian housing was largely affordable, but since then attempts to limit the spread of cities has pushed housing prices up sharply.
As the report says, "the media are waking up to the realisation that housing and land supply matters. The most powerful infographic of 2016 was produced by The Wall Street Journal. It showed what happened to house prices in US cities that had expanded their residential areas between 1980 and 2010 – and those that had not. As was to be expected, greater land supply went hand in hand with lower price increases. The same link can be seen internationally."
Despite what state governments say, international comparisons clearly demonstrate the supply side of the housing affordability issue matters – a lot. Planning restrictions, too, have hurt supply, with residents in established suburbs fighting tooth and nail to oppose higher-density development in their neighbourhoods.
But the federal government can't get off the hook that easily. When Treasurer Scott Morrison confirmed that the Coalition is looking to create a new Affordable Housing Finance Corporation to underpin tens of millions of dollars of new private-sector investment in community housing, you know the issue is biting politically. To make the political message even more palatable, he spoke about the plight of low-income earners who are enduring rental stress, and what he could do to assist here.
Both these are welcomed initiatives, although how far an Affordable Housing Finance Corporation will get first home buyers into the market remains a moot point. Britain provides one example where such an initiative has helped, but that market is far more affordable than the Australian one to begin with.
Then there's the issue of tax concessions, whether it be negative gearing or the generous 50 per cent discount on capital gains tax available to property investors. There are signs the Coalition might tackle the issue of scaling back the discount on capital gains to 40 per cent, and perhaps even 25 per cent. Labor has signed up already for this, and wants a grandfathered negative gearing policy thrown into the mix.
Other issues need to be look at too. Retirees are not downsizing, with a 2011 census finding 62 per cent of home owners aged 70 and over living alone in properties with three or more bedrooms, while 82 per cent of couples in the same age have at least three bedrooms. Foreign investment in housing is another issue that generates a lot of heat, but not a lot of data. The government is now cracking down on sales of established dwellings to non-residents and banks are tightening lending restrictions.
What all this suggests is that a sensible policy debate between state and federal politicians could result in a solution. Or, more accurately, a policy that could ease the burden of some Australians to afford a house. The reality is, a sizeable proportion of Australians have never owned their home, even when affordability was far less of an issue than it is today.
The one thing we don't want is for the housing market to suffer a sharp decline. The simplistic view would be that such an outcome would make housing more affordable. In reality, it would put the economy in a tailspin, with a negative impact on people's net wealth having a GFC effect right through the economy. No, what we need is sensible policy outcomes that are politically achievable. That can't be too hard, surely.
George Lucas, managing director, Instreet Investment
Forward this article to a friend. Follow us on Linkedin. Join us on Facebook. Find us on Twitter for the latest updates