Try another search or check out these top posts
Invest
Hot Property: Biggest headlines from the week that was
As looser restrictions let Australians begin to imagine a world post-COVID-19, the property industry keeps pushing on: Here's the biggest stories from this week.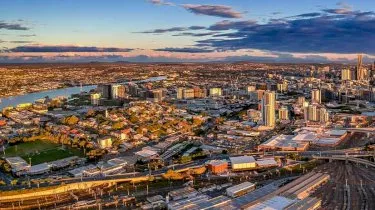 Hot Property: Biggest headlines from the week that was
As looser restrictions let Australians begin to imagine a world post-COVID-19, the property industry keeps pushing on: Here's the biggest stories from this week.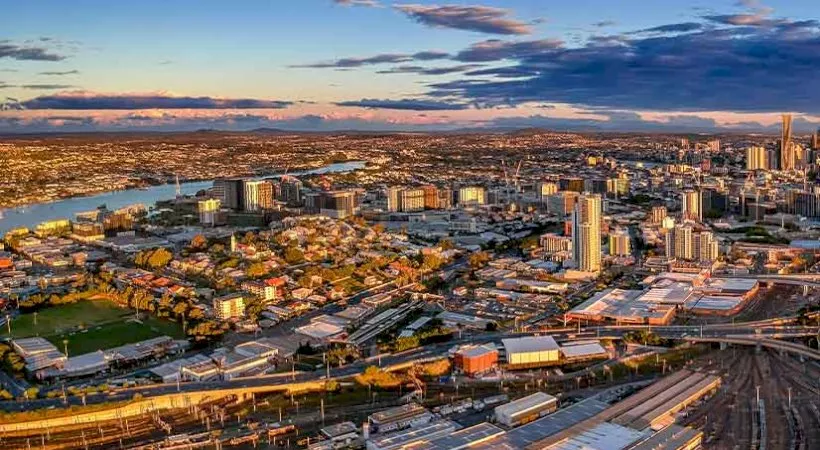 Welcome to nestegg's weekly round-up of the bricks-and-mortar stories that we think will be most relevant to you, whether as a first home buyer, a seasoned investor or anyone in between!
To compile this list, not only are we taking a look at the week's most-read stories and the news that matters, but we are also curating it to include stories from our sister platforms that could have an impact on your buying, selling or investment journey, no matter where you find yourself on the property ladder.
New research has pinpointed 12 of Australia's most resilient regions, using affordability, property trends, investment, project development and the unemployment rate as indicators.
After an initial period of extreme uncertainty, the rhetoric around the Australian property market appears to have shifted into a new phase.
In the latest nestegg podcast, Upside Realty CEO Adam Rigby touches on the pros and cons of potentially removing stamp duty, his predictions for marketplace trends over the coming months, and the importance of picking quality over timing when considering an investment.
PIPA chairman Peter Koulizos has analysed annual median house price and index data from 1973 to the GFC.  
He revealed that after each major economic event, capital city house prices saw a significant increase: "Over the past nearly 50 years, house prices were higher five years after a recession or downturn each time."
According to Small is the New Big, negatively geared investors are now finding it harder to service their debts, meaning many need to rethink the make-up of their property portfolios.
The property education company has seen a 37 per cent spike in enquiries about positively geared investment strategies, with concerned investors wanting to know how to stop the "haemorrhaging".
In the lead-up to tax time, it's important for property investors to ensure they are organised with their receipts and records.
Expats being forced to return home due to the COVID-19 pandemic are driving up the rental market in Adelaide, agents have revealed.
"Our market has been impacted over the last few months, with the numbers of tenant enquiries down, yet the overall rental days on market and vacancy rates have held their line," said Gwen Levesque, co-principal of property management specialist Raine & Horne Gawler.
One of Australia's best real estate agents has said COVID-19 has "really reinforced to me and my team that what we are paid to do is get the absolute very best price that we possibly can for our vendors in the current market."
Calling it an evolution and not a revolution, Michael Clarke said the technologies that have been deployed more widely since COVID-19 became an issue aren't actually all that new for the industry.
"Whether on the phone or Zoom, whether the vendor reports are being emailed through, that quality of communication remains the most important thing."
Borrowers are at risk of being lured into fixed-rate products that undermine their long-term interests, according to the Finance Brokers Association of Australia.
He warned that borrowers could be lured into such products by banks "trying to buy business", without considering revert rates and other fees and charges tied to the fixed-rate product.
"Borrowers may eventually find themselves with a variable interest rate that is not the best for their particular circumstances, and they may be prevented from changing lenders due to lender fees, new valuation costs and maybe even LMI insurance."
WA Liberal senator Dean Smith has urged lenders to extend interest-only periods for borrowers to help reduce hardship levels during COVID-19, noting that exemptions are in place that allow them to do so.
An adviser has indicated that property prices are unlikely to fall much further in most major locations, and given his reasons as to why.
"For those individuals who are in a position to take advantage of current market conditions, now is the time to organise your finance, finalise your strategy as well as your expert team, and start making offers," Richard Sheppard of Insynergy Property Wealth Advisory has said.
Forward this article to a friend. Follow us on Linkedin. Join us on Facebook. Find us on Twitter for the latest updates
About the author