Try another search or check out these top posts
Invest
Hot Property: Biggest headlines from the week 1 - August 2020
Spring selling season could look very different this year: Here are the biggest property stories from this week.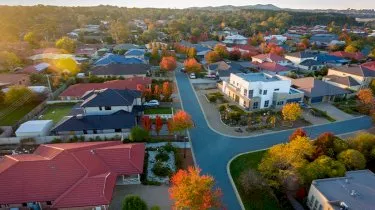 Hot Property: Biggest headlines from the week 1 - August 2020
Spring selling season could look very different this year: Here are the biggest property stories from this week.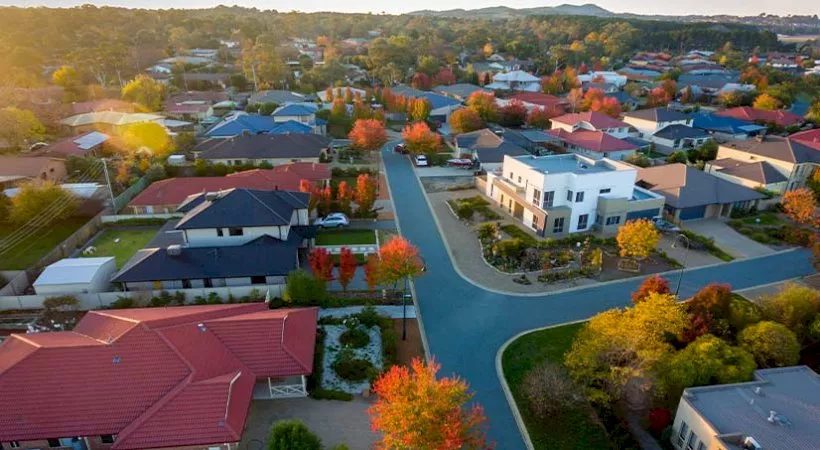 Welcome to nestegg's weekly round-up of the bricks-and-mortar stories that we think will be most relevant to you, whether as a first-home buyer, a seasoned investor or anyone in between!  
To compile this list, not only are we taking a look at the week's most-read stories and the news that matters, but we are also curating it to include stories from our sister platforms that could have an impact on your buying, selling or investment journey, no matter where you find yourself on the property ladder.
Herron Todd White's latest Month in Review has provided insight into how the city is faring.
"While demand has remained fairly steady for properties in some areas, rental property markets have felt the pinch in the past few months. Latest statistics show that Melbourne housing values have dropped 1.1 per cent, the numbers of owner-occupiers had increased in demand by 0.5 per cent and demand from investors has dropped by 0.3 per cent."
Flagging that not all suburbs are created equal, the Herron Todd White research broke down Melbourne's hotspot areas to understand which suburbs are faring better than others.
Speaking on a recent episode of the nestegg podcast, Domain's senior research analyst, Dr Nicola Powell, reflected on some of the winners and losers in the property market of today, paying particular attention to upsizers and first home buyers as well placed to capitalise on market trends.
According to the analyst, it's the upper end of the market that's currently experiencing more substantial price falls than other areas in the broader property market.
South-east Queensland has recorded its strongest monthly sales in more than five years.
According to Oliver Hume national head of research George Bougias, the south-east Queensland land market recorded 1,110 sales in June after dropping to just 273 sales in April. Further, the total number of sales for the June quarter came in at 1,910, up from 1,518 in the March quarter.
The results show that the federal government's HomeBuilder scheme and state government grants are fuelling buyer demand: "There are still plenty of buyers with stable incomes who are more than happy to take advantage of the numerous grants and incentives available."
REIQ CEO Antonia Mercorella has issued a statement to property watchers following research being released that showed Queensland's rental market continues to face tight conditions. Such figures only reinforce the necessity for current and prospective buyers to consider the rental data, including vacancy rates, of the suburb they're interested in.
"Our rental market has changed from its historical role as a transitional housing sector for people moving into home ownership or social housing to a long-term housing sector for a significant number of Queensland households."
Will state and federal stimulus artificially prop up the property market? Ultimately, it could, but its impact will likely be confined to one certain type of home.
On Friday (14 August), Philip Lowe, governor of the Reserve Bank of Australia, told the House of Representatives standing committee on economics that he would support the scrapping of stamp duty as part of a broader tax reform agenda to support the economic recovery effort.
"[Stamp duty] is a tax on mobility, people moving location… If we're looking for an economy that's dynamic and vibrant, we want to remove taxes on mobility."
First home buyers have reserved approximately 65 per cent (6,500) of places available in the second phase of the FHLDS since the second round commenced in July, Assistant Treasurer Michael Sukkar has said.
He called it "a reflection of the market's resilience to the COVID-19 crisis".
Of around 25 million Australians, 2.2 million own one investment property, 460,000 own two, and around 19,000 own more than six. From this, I figure that the top 19,000 investors own many more than six properties each. So, what are these people doing that all the others aren't? Cam McLellan asks.
Jason Akermanis, who some may know better as Brisbane Lions footballer "Aker", has been announced as joining the Ray White Ascot team.
The new role also marks a return to Queensland for the Brownlow medalist and 248-game AFL veteran, who hasn't lived in the Sunshine State for more than a decade.
A St Kilda real estate agent has recorded a mammoth $13 million in sales in just seven days, despite stage 4 lockdowns wreaking havoc across much of Melbourne City.
Forward this article to a friend. Follow us on Linkedin. Join us on Facebook. Find us on Twitter for the latest updates
About the author