Try another search or check out these top posts
Invest
Half the Aussie economy threatened by climate change
With 48 per cent of the Australian economy to be hit by climate change, investors have been urged to minimise their exposure to climate risk.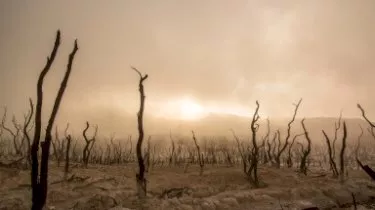 Half the Aussie economy threatened by climate change
With 48 per cent of the Australian economy to be hit by climate change, investors have been urged to minimise their exposure to climate risk.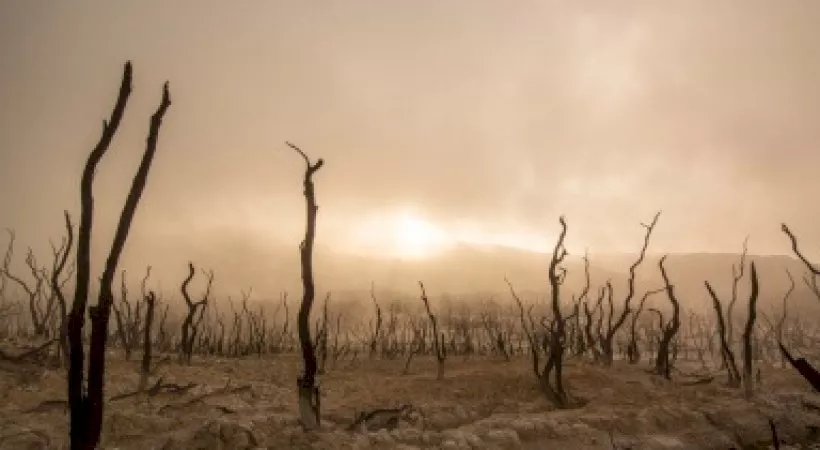 Deloitte Consultants principal Sharanjit Paddam says climate change is too great an issue for investors to ignore.
"Investors are becoming increasingly aware of carbon exposure their investments have and that there are some big investment risks in fossil fuels and carbon that they don't want to take," Mr Paddam told nestegg.com.au.
"For example, if you were invested in the US coal industry over the last five years, you would have lost something like 99 per cent of the value of your money."
It's a reality reflected in Australia's ratification of the Paris Agreement two weeks ago, joining other nations committed to limiting global warming to below two degrees.
Mr Paddam said that limit should encourage investors to divest from carbon-intensive industries, which will be structurally restricted by the Paris Agreement.
"If we are to maintain temperature rises of less than two degrees centigrade, then we can't burn more than 20 per cent of the current proven reserves of coal and other fossil fuels, so it means that 80 per cent of carbon assets will never be realised," he said.
Additionally, climate change is likely to become a growing concern for companies, with the recent suggestion that directors may be legally liable if they fail to safeguard the value of the company against climate risk.
"The president of the NSW Bar released a legal opinion a few weeks ago and he said that courts would regard climate change risk as being foreseeable at the present time and those company directors who fail to consider climate change risks now could be found liable for breaching their duty of care and diligence in the future," Mr Paddam said.
The risks of falling valuations extend beyond companies and stocks however, with all asset types likely to be impacted in one way or another.
"Climate change has a pervasive, holistic impact on our economy. It's going to affect a lot of sectors and it's going to affect them at the same time," Mr Paddam said.
"We expect the cost of insurance to rise as the cost of disasters rises, driven by climate change. Those with investment properties by the beach for example, like Collaroy, [Sydney] are going to see the values of their properties fall as coastal erosion takes hold."
Australian superannuation especially, an industry worth trillions, remains heavily invested in carbon industries.
"The Assets Owner Disclosure Project's latest findings show that around 55 per cent of superannuation funds are invested in carbon-intensive industries, so it's a huge risk to the industry. If we see valuations of these companies falling, then we're likely to see superannuation returns fall substantially," Mr Paddam said.
As more investors consider the implications of climate risk, it's likely companies will face mounting pressure to follow suit.
The international Financial Stability Board (FSB) has been charged with the task of creating climate-related financial disclosures that will make companies more transparent to meet this growing demand.
"The FSB is trying to get a single consistent accounting standard out that all entities can report under and that's going to hopefully provide investors with much better information. While that's going to be voluntary, I think there will a lot of pressure from investors through things like the ASX for companies to adopt that standard," Mr Paddam said.
"It's very clear that companies and boards of directors need to take action to preserve the value of their organisation in the face of climate risk."
Forward this article to a friend. Follow us on Linkedin. Join us on Facebook. Find us on Twitter for the latest updates