Try another search or check out these top posts
Invest
From investment books to real-life property: How this investor turned his dream into reality
Invest
From investment books to real-life property: How this investor turned his dream into reality
At 25, investor Matt Chamberlain decided to begin his wealth-creation journey by dipping his toes in property. Find out how he purchased his first property in the lead-up to the 2019 federal election.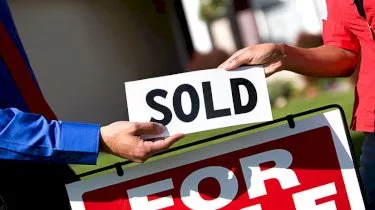 From investment books to real-life property: How this investor turned his dream into reality
At 25, investor Matt Chamberlain decided to begin his wealth-creation journey by dipping his toes in property. Find out how he purchased his first property in the lead-up to the 2019 federal election.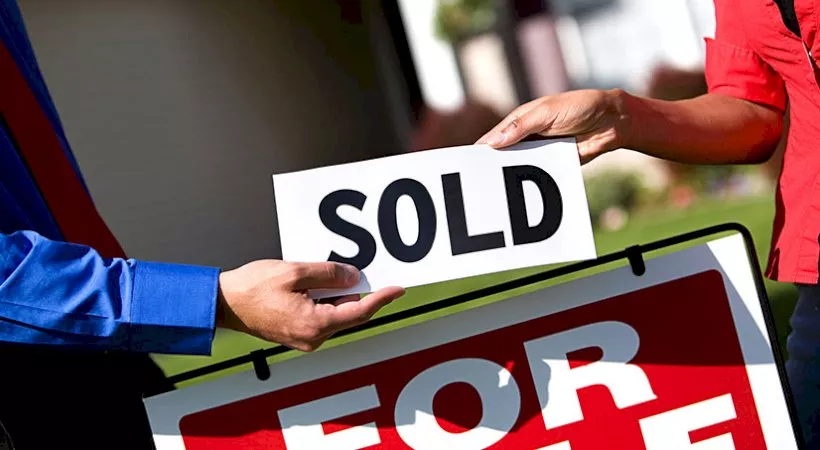 Mr Chamberlain's investment journey began at the age of 17, with books such as The Barefoot Investor and Rich Dad Poor Dad, which ultimately gave him an initial understanding of investment and what it could mean for him in the long term.
"Since the day I put that book down, that culminated in six or seven years' worth of hard work, hard savings for an investment property."
Before making his first purchase, he sought to learn as much as he could, and started listening to property podcasts such as The Smart Property Investment Show, which taught him the basics of minimising risks and maximising returns.
Mr Chamberlain began by getting in touch with property professionals, and then exploring opportunities outside his hometown.
"It all started through SPI and a couple of other podcasts where I learnt about buyer's agents and what they could do for the individual. I connected with some who helped me buy my first property in Brisbane."
"I'm based in Newcastle, but from day one, what I've learned on the podcast is that borderless investing shouldn't be too much of an issue, as long as I connected with the right people. I felt comfortable to invest borderless," he shared.
To this day, Mr Chamberlain has not seen his Brisbane property, trusting his team to manage his asset and help him grow to a point where it will serve as a strong foundation for his long-term portfolio.
Purchase process
The purchase process for Mr Chamberlain began with a trusted mortgage broker, who allowed him to understand his borrowing capacity.
"Firstly, I spoke to a mortgage broker because SPI and a couple of other podcasts taught me that you really need to go into the whole process knowing where you stand from a borrowing perspective. I spoke to a couple of brokers, I did a bit of interviewing in Newcastle, then got pre-approval."
Then, he got in touch with a buyer's agent, who introduced properties fit not only to his financial capabilities, but also his investment goals.
"I started speaking to a buyer's agent, got to know them, felt comfortable. Then, we pretty much jumped straight into it. They took me through high-level suburbs that could fit my borrowing capacity."
Eventually, Mr Chamberlain settled on a $370,000-property in Petrie, located in the Moreton Bay Regional Council area, about two kilometres from the new University of Sunshine Coast campus.
The location ultimately allowed him to secure tenants who wanted to be close to the university. At the moment, the property is on a 12-month lease contract beginning in March, renting for $350 a week.
"The tenant came in right just in time for COVID, and they've been very, very good so far."
Overall, from speaking to his mortgage broker to securing the property, Mr Chamberlain spent around two months making the deal, with contracts exchanged in June 2019.
He believed that the purchase, being close to the federal election, allowed him to secure it for a lower price, particularly with so many people holding off on their buying plans.
"To me, the decision of which way politics was going to swing wasn't really going to influence my decision because I knew this is a long-term play. It was definitely interesting through that period. But once we knew that Liberal were back in, it meant a good thing for me because I was already in a position to buy, I was ready to go and we got the property for the price we did."
"As a result, I think it did quite well. We bought it at the right time for a good price. It's been revalued recently at $395,000. So, we've already seen a little bit of growth in it."
Strategy
Aside from following the fundamentals of a good investment, Mr Chamberlain also sought a property with value-add opportunities.
Situated on a 607 square metre block, the property always had the potential to accommodate a secondary dwelling, which would be especially lucrative in an area with high tenancy demand, according to him.
"That block size was part of the strategy because the intent is to build a secondary dwelling on that property and turn it into a dual occupancy. Looking for a granny flat build, it's so close to the uni, so I knew that there was going to be some rental demand in the future."
Mr Chamberlain said that he wanted to focus on cash flow in order to establish a consistent stream of income before ultimately chasing growth.
"I'm not earning a significant amount of money, so I need to improve my borrowing capacity… But I know that obviously as the income grows, then you tend to change your strategy about what type of properties you're looking for and what you want those properties to do," he highlighted.
Moving forward, Mr Chamberlain aims to build the granny flat in 2021, with the hopes of achieving a 12 per cent return on his investment through the construction of the second dwelling.
Tune in to Matt Chamberlain's episode on The Smart Property Investment Show to more about his plans to use property to retire at 50.
Forward this article to a friend. Follow us on Linkedin. Join us on Facebook. Find us on Twitter for the latest updates