Try another search or check out these top posts
Invest
'Fraying' growth in 2018 will present opportunities
The global growth of 2017 will likely "start fraying" at the edges in the new year, presenting opportunities for investors who can spot corrections.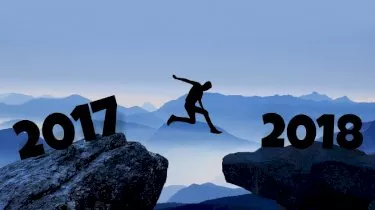 'Fraying' growth in 2018 will present opportunities
The global growth of 2017 will likely "start fraying" at the edges in the new year, presenting opportunities for investors who can spot corrections.
Confidence is set to continue growing in 2018 but 2017's "sweet spot" won't be quite as sweet, AMP Capital's chief economist has said, pointing to the impact of geopolitical risk, a pick-up in inflation and more aggressive action from the US Federal Reserve coming into play.
In a recent insight, Dr Shane Oliver said 2018 has a "bunch of things coming together" that could slightly upset 2017's growth story.
He elaborated: "You've got the inquiry into Donald Trump's campaign links to Russia so that could be a potential issue, more talk about the impeachment of Donald Trump, albeit I don't think that could happen but the talk will be there."
The November 2018 midterm elections in the USA could potentially see the Republican Party lose control of the House of Congress, shaking the party's hold, while an Italian election could trigger volatility in Europe as well.
Nevertheless: "I don't think it will cause a major upset, [although] it will cause that volatility.
"You've got potential for an early election in Australia and the North Korean issue is still bubbling along, so all of those things, when you put them together probably mean another year of good returns but probably more constrain than we saw in 2017."
Noting that 2017 was a "pretty smooth year", Dr Oliver said investors should be on the lookout for significant corrections throughout 2018.
"They'll be buying opportunities", he said, suggesting investors consider buying exposure to volatility through the VIX or "fear index" as that index is currently running at cheap levels.
Continuing, Dr Oliver said there's no "clear sign" that the excesses that can trigger recessions are in place.
Additionally: "There has been no major global bubble in real estate or business investment; there is the bitcoin mania but not enough people are exposed to that to make it economically significant globally; inflation is unlikely to rise so far that it causes a major problem; share markets are not unambiguously overvalued and global monetary conditions are easy.
"So arguably the 'sweet spot' remains in place, but it may start to become a bit messier."
Predicted returns:
Dr Oliver said investors should modify their 2018 expectations, predicting that global shares in Australian dollars will have returns of 11 per cent, pre fees and tax. That follows 2017 returns of 15.5 per cent.
Returns on Australian shares could fall to 8.0 per cent from 9.8 per cent this year, while emerging market shares will fall from 27.4 per cent to 5.0 per cent.
Based on figures by Thomson Reuters, Morningstar, REIA and AMP Capital itself, Dr Oliver also predicts that estimated returns on Australian residential property could fall from 5.0 per cent to 1.5 per cent. In 2016 the actual returns were 8.5 per cent.
As for the average balanced super fund excluding fees and tax, those returns could fall from 9.5 per cent to 6.5 per cent in 2018.
Dr Oliver said: "Bottom line for 2018, probably another good year for returns but [we] can probably expect it will be a bit more constrained and a bit more volatile."
Forward this article to a friend. Follow us on Linkedin. Join us on Facebook. Find us on Twitter for the latest updates