Try another search or check out these top posts
Invest
Fighting the fear: why resilience is 'key' for traders
Paraphrasing both Batman and Rocky, an accomplished trader has said successful traders aren't defined by how hard they fall but by how quickly they get back up.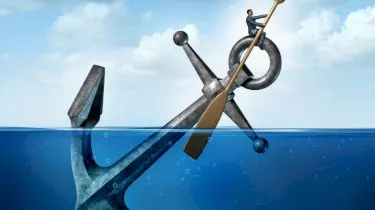 Fighting the fear: why resilience is 'key' for traders
Paraphrasing both Batman and Rocky, an accomplished trader has said successful traders aren't defined by how hard they fall but by how quickly they get back up.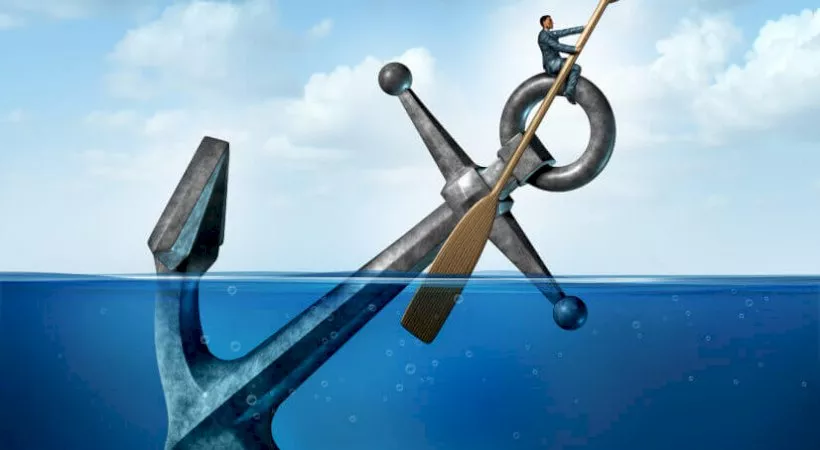 Speaking to Nest Egg, fund manager, trader and educator Ray Barros said resilience is key for successful trading.
He explained that the hardest part about trading for "newbies" is understanding that while a process can be controlled, the outcome is outside of control. The next step is reacting to the outcome and having the resilience to overcome cognitive biases and fears that could damage good outcomes or worsen bad outcomes.
He explained, "This is the thing with most newbies: they make a lot of money very quickly, they think 'This'll just go on forever', rather than recognising it's just one of those periods where they're in tune with the market."
However, traders are "just as likely" to fall out of tune with the market, regardless of their trading methodology's quality.
Continuing, Mr Barros said that the way to handle this situation is to "stop trading, except for the very good, a-grade set ups" and to avoid falling into a funk or doubling up on a poor position.
This is where resilience comes in.
"More difficult with traders is that they take a loss and one or two things happen. They seek revenge trading, which means they end up losing even more money, doubling up – called the Monte Carlo system," Mr Barros said
"Or, they just stop trading for a while, lose their feel for the market and then come back, make money or lose money and then they step back again. They keep repeating this process … and yet none of them in that period actually learn from their losses.
"I think resilience can be defined as learning from your mistakes. I think that's the key."
He said traders need to learn how to accept the negative emotions that can come with the trading process and avoid pushing those emotions and fears to one side, hiding or reframing them.
"Just accept that it's there and live with it, just be comfortable with it. Resilience can be trained."
Ray's steps to success
Mr Barros said the three steps to success are also the three that, if ignored, can lead to failure.
1. Methodology with a positive expectancy
He warned that traders that focus simply on the number of wins and losses, rather than the value of the wins and losses, are headed for a fall.
"If your average dollar loss is much bigger than your average dollar win, it doesn't matter that you've got a 90 per cent win rate," he explained.
"When I first got into the game my father in law was the one that brought me into it … Over 10 years he had a 90 per cent win rate, which is unbelievable, but he never made any money because his average dollar win was $1 but his average dollar loss was $100.
"You need a methodology that has a positive expectancy."
2. Position sizing and loss management
He said the next step was to consider the position sizing. He said this aspect is "very important, relative to your stats, win rate, capital base and so on".
3. Psychology
"You need to have the ability to consistently execute the rules. That is the big one," Mr Barros said.
"I've got about 15 students at the moment and … they all have a methodology that on paper works when you back-test it, it definitely has a positive edge, they have good risk management and the reason they're losing money, or not making the kind of money they ought to make, is because they don't execute."
He argued that reading a market isn't necessarily the difficult aspect of trading, it's executing on the information and being prepared to cut losses.
"The fear always is that the market is going to go back up and you got out with 50 per cent but you could've made 70 per cent with the benefit of hindsight, but the safest thing is just say: 'OK – the conditions have changed and I'm out'."
 Commenting on his appearance on the newly-launched CMC Markets podcast, The Artful Trader, Mr Barros said it was crucial that traders seek out information. 
He said that a recent survey of his found that 40 per cent of traders who are losing money wouldn't consider paying for a course, so podcasts and education programs were important. 
"It's amazing the attitude that comes with trading and it's partially our fault – the educator's fault – because there's such a lot of hype out there that says: you can become rich over night without too much effort, without too much education, which could not be further from the truth," Mr Barros said.
Forward this article to a friend. Follow us on Linkedin. Join us on Facebook. Find us on Twitter for the latest updates