Try another search or check out these top posts
Invest
Examine negative gearing, McMansions to address Sydney housing challenge: AECOM
Reading:
In order for Sydney maintain its position of "Australia's economic powerhouse", inequality, diversity and the infrastructure bottleneck will need to be reckoned with, an infrastructure firm has said.
The latest report from integrated infrastructure firm AECOM highlighted the 10 key trends shaping the city and called for a more "considered approach" to housing needs and negative gearing.
Inequality, diverse population needs, an infrastructure bottleneck, a housing affordability crisis, land scarcity, a disrupted economy, a changing energy mix and increasing vulnerability to stress and shocks were listed as some of the greatest trends Sydney is seeing.  
According to David Pitchford, principal of The Right Pitch Consultancy and contributor to the report, Sydneysiders are also "acutely aware" of these issues and the fact that they are "eroding our proud boast of being a great global city".
Housing challenges not unique
AECOM Australia and New Zealand cities leader James Rosenwax added that Sydney's population and housing challenges aren't unique.
"We are confident that Sydney can be a truly brilliant city of 8 million people, but the current trajectory will not get us there. We need a new era of partnership between federal, state and local governments, the private sector and citizens, particularly with respect to planning," Mr Rosenwax said.
To meet the housing needs of 8 million Sydneysiders by 2050, AECOM suggested Sydney think smarter about housing.
It said residents need to redefine the amount of space they actually need and take a more "considered approach" to housing.
This means reducing not only lot size, but also rethinking the need for car parking spaces in a (hopefully) public transport-oriented city.
Using clever design like movable walls and furniture can grant residents more flexibility with smaller homes.
Meeting future needs also means building a greater diversity of homes, AECOM said, noting that while Sydney has many small apartments and family homes there is very little in the middle.
Boosting the build to rent housing model would also allow the property industry and investors to access the market through managed income generating assets, while providing greater rental diversity and housing options.
Investors' role
AECOM said the benefits of negative gearing would also need examining in light of the potential benefit of a strengthened build to rent sector and investor cohort.
Additionally, an examination of the way tax incentives can boost private investment in affordable housing is also warranted, the report said, noting that while stamp duty affects market liquidity and protects the market from shocks, it can also increase stressors.
"As a barrier to short-term exchange, it can lead to a bubble that affects demand and supply. Transitioning to a land tax may lead to a more equitable and liquid market, and allow a better base for value capture across the city," the report said.
Sydney stuck with 'out-dated governance'
Reflecting on the report, Mr Rosenwax said, "Sydney is currently constrained by out-dated governance and planning systems that were established during the first and second industrial revolutions. They are not capable of meeting the current and future needs of Sydney if it wants to remain attractive to global talent and investment.
"The pace and scale of population growth combined with the need for significant infrastructure investment demand a fresh approach to optimise the outcomes for the majority not just the few."
Forward this article to a friend. Follow us on Linkedin. Join us on Facebook. Find us on Twitter for the latest updates
Join the nestegg community
We Translate Complicated Financial Jargon Into Easy-To-Understand Information For Australians
Your email address will be shared with nestegg and subject to our Privacy Policy
Join The Nest Egg community
We Translate Complicated Financial Jargon Into Easy-To-Understand Information For Australians
Your email address will be shared with nestegg and subject to our Privacy Policy
LATEST POLL
Are you seeking alternatives to equity and property in the next 12 months?
Total votes
: 473
The voting for this poll has ended
Listen to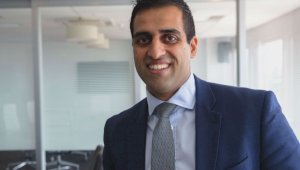 What the heck is with robots and tech - ETFs explained
More podcasts

Find super's sweet spot