Try another search or check out these top posts
Invest
'Even if we lost everything, we would still be happy'
Didi Taihuttu and his family made headlines last year after they sold everything, including the family home, for bitcoin. To them, however, it wasn't a difficult decision.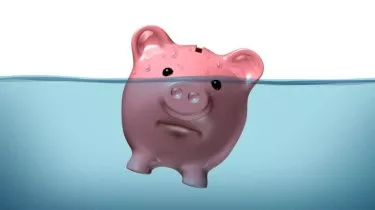 'Even if we lost everything, we would still be happy'
Didi Taihuttu and his family made headlines last year after they sold everything, including the family home, for bitcoin. To them, however, it wasn't a difficult decision.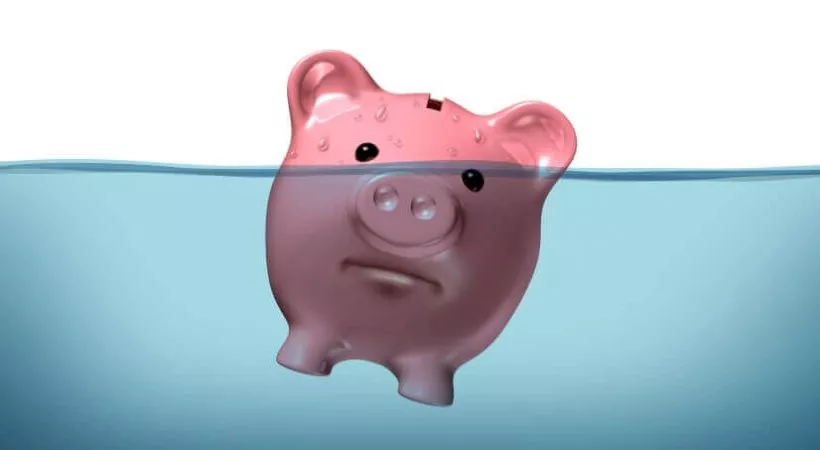 "I have been in crypto on and off since 2010 but when my father died in January 2016 at the age of 61, I immediately realised that life could be short and I needed to change my life," Mr Taihuttu told Nest Egg.
"I was only working 80-hour weeks to get as much money as possible to buy as much as possible unneeded material stuff," he continued in an email sent from Thailand.
Something had to give. Mr Taihuttu sold his company and took off to travel the globe with his wife, Romaine Taihuttu Smits and children, Joli, Juna and Jessa.
"At that point I hadn't looked at my coins for almost two years, but during our travels we kept meeting crypto-minded people and that's where the whole plan started.
"We were very happy with nothing during the nine months of traveling so we decided to sell everything we had for crypto including our house and cars etc."
The decision to invest everything into crypto was triggered by the same thing that has fuelled many other buyers' decisions; dissatisfaction with mainstream financial institutions.
Unimpressed with the performance of the kids' savings plans, their investments and their mortgage, the Taihuttu family decided to "follow our feeling".
"We decided that even if we lost everything we would still be happy, so the decision wasn't that hard at the end."
Is it stressful?
The short answer: no. The family is holding 75 per cent of their crypto long-term, and trading 25 per cent of it daily for short-term and mid-term reasons.
Reflecting on the first dip they experienced, Mr Taihuttu said that while it was a "small shock" at the time, they soon realised that the dips would become a regular occurrence.
"If you just [do] not panic, it will be fine in the long term. Even now, the last dip from $19,000 to $10,000 was not really exciting and I think bitcoin will be at $20,000 before we know it.
"At the end of 2018 we will look back to that small January dip BTC had. This dip has occurred the last five years in January."
Continuing, he said that he doesn't predict people will have to jump out of the currency and argues that cryptocurrency is the next step in money's evolution.
In fact, he believes the dollar and the Euro will both be in crypto form within five years.
"It essentially already is because there is not enough cash money to cover the saldo [balance] on all bank accounts. You just see some numbers on your bank app and you transfer these numbers to a company you need to pay. Same as crypto."
Further, he contended that governments want cash money gone. "Do you how much it costs to have cash money?
"Cutting the trees, the machines to do this, transporting those trees, the machines to saw trees and make money, transport to the banks, those huge bank buildings that need to be heated for all those thousands of employees that are working on thousands of computers that are back upped by servers, the ATM machines and so on.
"Then there is the ecological part of trees that need to be cut for all of this. No, I really think governments don't want that and that they will turn money into crypto."
So what will the future look like?
In Mr Taihuttu's opinion, bitcoin will be the new gold, while other cryptocurrencies will be used for everyday transactions.
Blockchain will also have a profound impact on the world by improving international transparency.
However, he is concerned about the safety associated with bitcoin.
"People have to realise that they have used banks to keep their money safe for years. In crypto you are your own bank and so you need to protect your own crypto savings preferably in a hardware wallet.
"Luckily the crypto market is evolving very fast and crypto credit cards and online banks like Revolut are making living on cryptocurrency possible and safe."
Can anyone do it?
Again, no. Mr Taihuttu emphasised that his family's choice would not work for everyone, and he would not advise anyone to take similar steps without having considered the risks associated with it.
"We are taking a risk and we are a very adventurous family that could live with the fact that we [could] lose it all. We are very convinced that life is not about materialism and live a minimalistic lifestyle so that if we lose, not much will change for us.
"We can always start working again and provide our family with food and a roof."
"[However] we really want to reach out to people and let them realise that it is possible to change life. Stop making choices because you [are] afraid of losing what you have, but start making choices to get what you want. Chase your dreams and follow your passion."
You can follow what the Taihuttu family are up to at their family blog, The Bitcoin Family.
Forward this article to a friend. Follow us on Linkedin. Join us on Facebook. Find us on Twitter for the latest updates