Try another search or check out these top posts
Invest
Development inequity making Sydney lopsided
The Sydney property market is becoming lopsided due to the disproportionate rate of development between suburbs, according to a new analysis.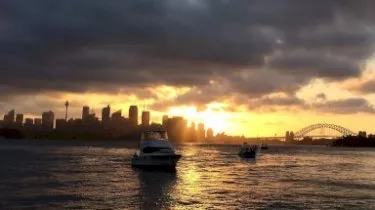 Development inequity making Sydney lopsided
The Sydney property market is becoming lopsided due to the disproportionate rate of development between suburbs, according to a new analysis.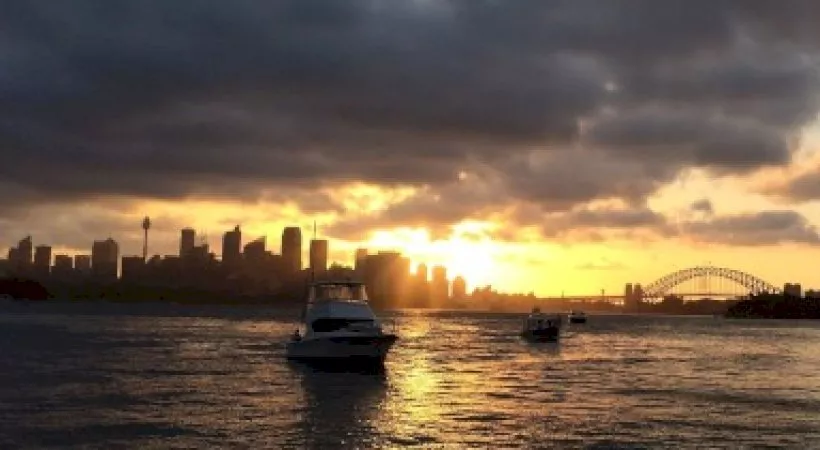 The analysis of the ABS and planning department data shows "gross inequity" between Local Government Areas (LGAs), says Greens MP Jamie Parker, who commissioned the analysis.
"Massive over-development and excessive building is blighting so many Sydney suburbs [and] what's worse is this destruction is absolutely unnecessary, considering that many local areas have already met their agreed targets," Mr Parker said.
"It's clear that many Sydney communities are bearing an unnecessary load."
Ryde approved more than 3,500 dwellings last year, a whopping 230 per cent of its target. Over the last decade, the council exceeded its targets by an average of 64 per cent, the analysis showed.
On the other end of the scale, over the last decade Campbelltown approved well below their target, leading to a shortfall of 17,005 dwellings.
Such disproportionate development across Greater Sydney could cause wide disparity between property prices, according to BIS Shrapnel associate director Kim Hawtrey.
"It means there's going to be differential price effects across different parts of Sydney because when you've got a lot of stock coming on stream over the next couple of years in particular pockets, it might keep prices down in those areas for buyers, keep rents down for tenants and it might soften the rental yields in that area," Mr Hawtrey told Nestegg.
"On the other hand, in a council district that's under-approving you'll get the opposite effect assuming that the underlying demand is present in both localities."
One suburb that has been trying to catch up on its rate of approvals is Sutherland. Since 2012, Sutherland has been approving well over their targets in order to compensate for previous years.
"A long period of low dwelling production in Sutherland Shire in the decade prior to 2016 lead to pent-up demand, combined with limited housing choice and reduced economic activity and affordability," a council spokesperson told Nestegg.
"The resulting [current development] spike in activity is a predictable consequence to a change in planning controls and is unlikely to be sustained in the long term. When dwelling production rates are averaged out over a longer period, it is likely that they will be close to the rate anticipated."
However, while Sutherland is addressing its development slump, that's not the case for many Sydney areas running decade-long shortages or gluts.
After Campbelltown, Penrith and the Blue Mountains round out the top three most under-supplied regions by sheer numbers, accounting for a combined shortage of more than 28,000 dwellings.
Meanwhile, Parramatta, Auburn and Botany Bay are the three most over-approved, exceeding their targets by almost 20,000 between them.
Despite this, Mr Hawtrey remains sceptical that lopsided development will have a serious impact on property prices between suburbs.
"I think that the disparity shouldn't be overstated because people can move between suburbs quite easily," he said.
However, as Sydney enters its construction peak this year, some regions are experiencing serious over-development, according to Mr Parker.
The base rate of development in the Sydney metro area, for example, has been well above target in the last few years. Development has more than doubled since 2010, with 51,500 approvals recorded last year.
Mr Hawtrey said that to counter this, there should be a greater focus on developing other centres outside of the metropolitan district.
"We need to have satellite centres like Parramatta, Liverpool, Miranda, Chatswood and so on, which are employment and transport hubs, developing high-rises and make the best use of the transport system in the city," he said.
Domain chief economist Andrew Wilson told Nestegg that the emerging disparity between suburbs was the result of balancing broad unsated demand across Sydney.
"However, it's not just about the need Sydney clearly has for more development. There has to be a balance in preserving neighbourhood characteristics and locals have to have a say in that through the councils," Mr Wilson said.
"Some [suburbs] have a more restrictive environment than others and some are reflecting the political 'not in my backyard' type of energy."
Despite this, Mr Wilson said it was vital enough development was implemented to address ongoing supply issues.
"There's no doubt that maximising supply is a positive, making sure we have those balances in terms of the gentrification of our neighbourhoods but there's only so much you can do in Sydney which has those geographical constraints in terms of picking up supply," he said.
However, despite current levels, it's unlikely development will keep abreast of supply, with BIS Shrapnel's forecasts suggesting the rate of construction will begin falling from its peak this year.
"We forecast that new dwelling construction will start to ease off from the peak so we're not going to have the same dwelling pipeline coming on stream for the next few years as we've had."
Forward this article to a friend. Follow us on Linkedin. Join us on Facebook. Find us on Twitter for the latest updates