Try another search or check out these top posts
Invest
City-by-city breakdown: Predictions for housing supply in Australia
Australia's housing supply outlook is varied, with the level of supply lingering on either end of the spectrum depending on location, according to the latest research from a nationwide buyers agency.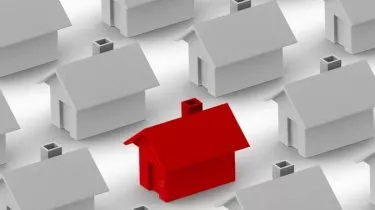 City-by-city breakdown: Predictions for housing supply in Australia
Australia's housing supply outlook is varied, with the level of supply lingering on either end of the spectrum depending on location, according to the latest research from a nationwide buyers agency.
The latest Propertyology study of housing supply across Australia's capital cities and regional centres has forecast mixed outcomes for the coming three years.
The study found that while the total volume of new dwellings approved is "moderating", some locations are "stuck in oversupply territory" as other markets tighten.
Propertyology head of research Simon Pressley noted: "Housing supply at a macro level saw an average of 170,577 additional dwellings completed each year over the past decade.
"The average annual dwelling supply over the last four years was 200,034 — significantly more than the 10-year average.
"The excess housing supply in Australia's pipeline has been building up for about three years; however, the momentum in buyer activity that had accumulated during the Sydney-Melbourne boom was acting as somewhat of a smoke screen over the true position."
Further, according to the analysis, the "age of the attached dwelling" has "well and truly arrived", with nearly 50 per cent of new dwellings completed over the year ending December 2017 being units or town houses.
The study found that the percentages "differed drastically" depending on location, with attached dwellings comprising 78 per cent of new supply in Canberra, 68 per cent in Sydney and approximately 54 per cent in both Melbourne and Brisbane.
Sydney and Melbourne "still a concern"
According to Mr Pressley, there were "clear signs" of continued oversupply in parts of Sydney and Melbourne amid declining property prices, increasing vacancy rates and easing rents.
"As for future supply, while there's been a slight easing in Sydney building approval volumes over the past 18 months, it's still well above historical averages," the head of research said.
"Of even more concern is the spike in Melbourne's building approval volume over the past 12 months.
"While it's highly likely that many of these projects, especially high-rise apartments, will be put on the shelf for a few years, developers don't lodge building applications for practice."
Mr Pressley added that as residential construction had been on "steroids" in Sydney and Melbourne over the past few years, a number of areas were "likely to underperform" due to oversupply.
"Analysis of building approval volumes at a granular level provides insight into individual municipalities where property values and rents, primarily apartments, are likely to soften most," Mr Pressley said.
Brisbane "back in balance", but Perth imbalance persists
Additionally, Mr Pressley claimed that Brisbane is back in balance after a period of oversupply.
"The 7,718 apartment approvals last financial year in Brisbane represent half of the 15,835 approved two years earlier, but [this number] is still well above the 4,500 apartments or less per year prior to 2013. Overall, though, Brisbane's housing supply stock is back close to equilibrium," the head of research said.
However, Mr Pressley said that Perth's housing supply is also "back to normal levels", but he raised concerns over subdued population growth.
"Perth's population growth of 20,000 people last year is well down on the 50,000 per year that it typically produced between 2007 and 2013.
"The good news is that WA's economy has stabilised and there's signs of better years ahead."
Contrasting conditions in Adelaide and Darwin
Mr Pressley claimed that rising confidence levels in the Adelaide market has spurred a recent uptick in building approvals, but he said that it has come off the back of a deep trough in 2010 to 2013.
On the other hand, Mr Pressley described Darwin's property market conditions as "woeful".
"Darwin's retraction is reflective of the recession that Propertyology has been concerned about in the top end for a few years," Mr Pressley said.
Demand in Hobart and Canberra still strong
Mr Pressley added that dwelling approvals in the Tasmanian capital are on the rise, but he noted that the total volumes remain short of demand.
"Hobart vacancy rates continue to be the lowest of all capital cities and the most recent population figures for the March 2018 quarter show its growth was the second largest ever on record, beaten only way back in June 1990," Mr Pressley said.
Propertyology's head of research added that demand for new housing in Canberra "remains strong", but he expressed concern over the high proportion of units being built compared to houses.
"Canberra is not as cosmopolitan as global cities like Sydney and Melbourne. The very large volume of apartments being constructed is more a reflection of Canberra's demand for temporary residents while training at an academy or filling a government employment contract for a few years," Mr Pressley continued.
Regional supply a "mixed bag"
Mr Pressley also stated that outside of the capital cities, housing supply was "very much a mixed bag".
"Strengthening local economies in many regional towns and cities, combined with a 78,000 national increase in regional population last year and affordable housing, means demand continues to rise," Mr Pressley said.
"The surplus housing stock from four to five years ago has been soaked up in locations such as Mudgee and Muswellbrook (NSW); Latrobe (Victoria); Mackay and Rockhampton (Queensland); Geraldton, Karratha and Mandurah (WA); Port Augusta, Whyalla and Port Pirie (SA)."
Forward this article to a friend. Follow us on Linkedin. Join us on Facebook. Find us on Twitter for the latest updates