Try another search or check out these top posts
Invest
'Bleak outlook' for Aussie gold if we don't wise up
The future for Australian gold extraction and revenue is "bleak" unless the exploration sector is rapidly revolutionised, CSIRO has said.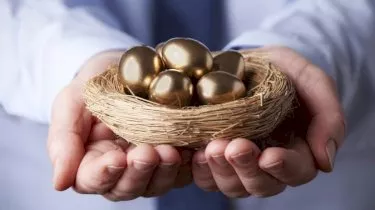 'Bleak outlook' for Aussie gold if we don't wise up
The future for Australian gold extraction and revenue is "bleak" unless the exploration sector is rapidly revolutionised, CSIRO has said.
While gold is one of Australia's biggest export commodities, by 2056 just four of Australia's 76 existing mines will be left operating, CSIRO research director Robert Hough has said.
Referring to a MinEx Consulting long-term mineral production and revenue forecast, he warned that Australia is facing "diminishing rates of world-class mineral discoveries".
This is because of a lack of tools that are both reliable and cost-effective with which to review the 60 per cent of Australia that hasn't been explored for mineral resources. He explained that this in turn is because specialist technologies are needed to identify reserves that exist under "cover" beneath a thick layer of sediments.
However: "Things are starting to pick up, but if we don't continue to invest in the research and development that feeds into the next wave of exploration technology, Australia will be left behind in the race to discover the next generation of world-class deposits," he said.
"The big players will simply go and scratch the surface overseas. We've seen this already with major companies effectively exiting Australian exploration in recent times. We have to win them back.
"Our exciting and emerging junior and mid-tier gold companies are hungry for new technologies to help in the task."
According to MinEx Consulting's outlook for gold from 2017 to 2057, around $677 million will be spent each year between 2027 and 2057 on gold exploration in Australia. This will result in about 266 new deposits being found over those 40 years.
"It is significant to note that the model predicts that in 15 years' time (i.e. by 2032) half of Australia's gold production will come from mines that are yet to be discovered," MinEx said.
However: "We only have the next couple of years to properly identify and address ways to improve our exploration performance - otherwise Australia runs the real risk of a significant supply disruption in the medium-term."
Noting that it takes on average 13 years from the discovery of resource-rich territory to mine development, MinEx called on the Australian gold industry to either double its expenditure on exploration, or halve the amount it spends on gold discovery while maintaining performance.
MinEx said these strategies are the only way for the industry to maintain current production levels in the longer-term.
"The opportunity exists for industry and government to take the initiative to invent its own future. In addition to developing policies that encourage/stimulate exploration, the opportunity also exists to be more efficient and effective at making discoveries," MinEx said.
"The challenge is that many of these initiatives require effort (and money) and will take several years to bear fruit."
Mr Hough, however, is hopeful. Acknowledging Australia's "proud history of innovation in exploration", he said a new wave of innovation will "not only reinvigorate the exploration sector, but make way for a new portfolio of technology exports and maintain our world-class leading status in exploration geoscience research and collaboration".
He continued, explaining: "Under cover exploration is a key growth opportunity for Australia's $90 billion mining equipment, technology and services (METS) sector.
"While significant efforts are already underway, with greater investment and collaboration we can accelerate the innovation and industry adoption. Acceleration is key. As the MinEx report states, it takes an average of 13 years from discovery to mine development," he added.
"It's evidence that we need to really ramp up our efforts in solving today's technical challenges before it's too late to ignite an upward trend in gold production for the next 40 years."
Forward this article to a friend. Follow us on Linkedin. Join us on Facebook. Find us on Twitter for the latest updates