Try another search or check out these top posts
Invest
What are some of the big economic issues for 2016?
High-level insight to some key issues that are expected to influence the economy over the course of this year.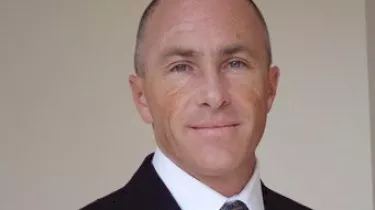 What are some of the big economic issues for 2016?
High-level insight to some key issues that are expected to influence the economy over the course of this year.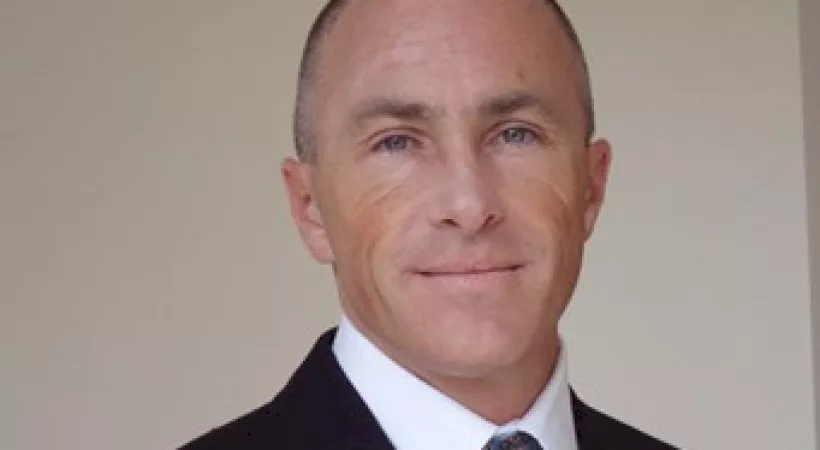 The state of play
In recent months the economy has gathered momentum, led by home building and home purchase activity. Building approvals are at record highs as are tourist arrivals and new vehicle sales. Retail spending is growing around the 'normal' pace; businesses are reporting favourable business conditions, they are hiring more workers and are starting to borrow again.
If momentum continues into 2016, then economic growth should lift closer to the longer-term average pace. But much will depend on a continuation of solid home building activity. Businesses will need to start investing again, and early indications are cautiously optimistic. Certainly businesses appear to be borrowing again.
Inflation shouldn't be a problem over 2016 although the main issue that the Reserve Bank is monitoring is the 'pass-through' of a lower Aussie dollar into higher prices for imported goods. So far, the 'pass-through' has been weak, with retailers preferring to cut costs and margins to stay competitive especially against foreign retailers.
At present we think the Reserve Bank will stay on the interest rate sidelines over 2016. But the Reserve Bank has made it clear that it has the ability to cut rates should it become necessary given that underlying inflation is at the low end of target band.
Unemployment is expected to gradually improve over the year, easing towards 5.5 per cent, especially if economic growth improves as we expect.
The Australian dollar has fallen US 9 cents over 2015 and the pressure is unlikely to let up in 2016. The US Federal Reserve is tipped to lift rates over the year, while our analysts remain negative on prospects for commodity prices.
Will we need to worry about inflation again?
We continue to find it remarkable that with interest rates close to zero across many parts of the world and some central banks still injecting stimulus via bond buying, that concerns about deflation still abound.
It may be reasonable to expect deflationary concerns in under-performing economies like Europe and Japan. But in the US, consumer prices are up just 0.2 per cent over the year. Excluding food and energy, prices are up 1.9 per cent over the year. And the Federal Reserve's favoured measure – the personal consumption expenditure deflator (price index), excluding food and energy – was up just 1.3 per cent over the year. The Fed target is 2 per cent.
Certainly inflationary pressures are being capped by low and falling commodity prices like oil. While central banks generally strip out oil when monitoring inflation, falling energy prices are keeping downward pressure on broader measures of goods and services prices.
But commodity prices rise and fall and economies speed up and slow down over time. The question we raise is: Will we need to worry about inflation again? That is a bigger question and it relates to the fact that businesses are increasingly facing greater global competition through lower trade barriers, the ability to sell goods over the internet, and especially the growing consumer acceptability to purchase goods from abroad through electronic payment methods. But there is also the advance of technology through 3D printing, adding a further imperative on businesses to accept a new lower 'normal range' for margins. The jury is still out, but there are few signs of inflation reviving any time soon.
What is 'normal' economic growth in Australia?
This has been one of the more interesting questions raised in 2015. And it is a question that will be posed more and more over 2016. Certainly it is an issue that CommSec has been focussing on for some time, so we are pleased to see that it is being discussed more widely by analysts, investors and policymakers alike.
The general assumption had been that the Australian economy can grow around 3 per cent without sparking inflation. That 'speed limit' is broadly the by-product of population growth of around 1.5 per cent and productivity growth of around 1.5 per cent. And it is generally assumed that the economy needs to be growing broadly around 3 per cent or higher to create enough job opportunities to cause the unemployment rate to fall.
Over the past five years annual economic growth has averaged 2.6 per cent, down from a decade average of 2.7 per cent and 15-year average of 2.9 per cent. So the growth rate has been trending lower. And indeed Federal Treasury has now locked in 2.75 per cent for the new 'normal' growth rate.
The Reserve Bank expects that the long-term trend or 'normal' pace of the economy has come down, but it is keeping an open mind on the issue. Perhaps lower wage growth accounts for the stronger job market. And the low wage growth on top of stronger productivity growth may have also enticed employers to take on extra staff rather than work existing staff more intensively. But the good news is that jobs are being created; inflation remains low; and economic growth, while low, is starting to lift.
Still, if the 'speed limit' has come down, then this has broader implications. It may be that the Reserve Bank starts worrying about a lift in inflation when the annual economic growth rate approaches 2.75 per cent rather than 3 or 3.25 per cent – and that's not far below the current 2.5 per cent growth rate. Further, companies may need to factor in slightly slower 'normal' profit growth if growth in the broader economy has ratcheted lower.
As noted, the Reserve Bank hasn't yet locked in new lower estimates for 'trend' or 'normal' economic growth, but certainly it will be an issue it will watch carefully over 2016.
Housing: Hard or soft landing?
For many parts of Australia, this issue is very much a non-issue. Why talk about a landing at all – this implies that home prices have been soaring to necessitate a landing at some point?
Over the past two years, Sydney home prices have recorded average annual growth of almost 15 per cent. And Melbourne home prices recorded average annual growth of 10 per cent. But across the other capital cities, growth has averaged just 2.6 per cent. Growth in home prices of that magnitude has actually been lower than the average rate for the past decade.
So the issue of 'hard landing or soft landing' is primarily relevant for Sydney and Melbourne. And while the answer will be revealed over 2016, it does look as though the start of this correction process is underway. In November, CoreLogic RP Data figures showed that Sydney home prices fell by 1.4 per cent while Melbourne home prices fell by 3.5 per cent in the month.
Sydney home prices fell again in December by 1.2 per cent before lifting 0.5 per cent in January. Melbourne prices rebounded 1 per cent in December and lifted a further 2.5 per cent in January.
The simple reason why Sydney and Melbourne home prices have been rising is that population growth in both capital cities has been strong and demand for homes has been outstripping supply. While population growth has eased in NSW, it still remains 7 per cent above decade averages – the only state/territory above longer-term averages. And Victorian population growth leads the nation for the first time since 1888.
But more homes are being built – supply is rising to meet higher demand. And, as noted, home prices are coming off the boil. Indeed the recent slowdown in building approvals in NSW and Victoria shows that supply is also easing to prevent a 'hard landing'.
It's also important to note that oversupply is being prevented by lending practices – banks won't lend to developers unless a high proportion of properties are pre-sold before building work is started. This is another factor pointing to a soft, rather than hard landing for home prices.
Craig James, chief economist, CommSec
Forward this article to a friend. Follow us on Linkedin. Join us on Facebook. Find us on Twitter for the latest updates