Try another search or check out these top posts
Invest
How Baby Boomers are driving Sydney's housing market
Baby Boomers are dictating the patterns of Sydney's property market, creating opportunities for both themselves and the next generation.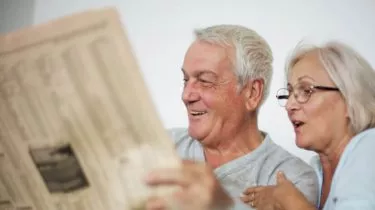 How Baby Boomers are driving Sydney's housing market
Baby Boomers are dictating the patterns of Sydney's property market, creating opportunities for both themselves and the next generation.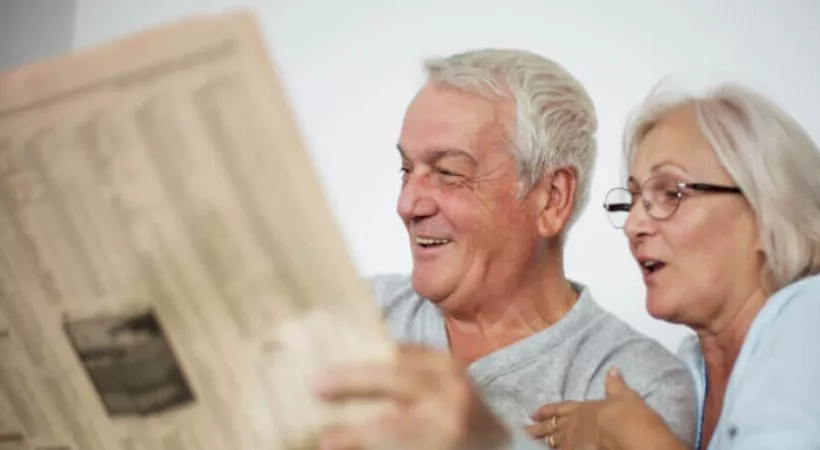 According to the Herron Todd White's November Month in Review report, over 55s are both steering prices in some suburbs as buyers and contributing to supply in others by moving out to downsize.
"The next 10 to 20 years is likely to see an increasing number of Baby Boomers looking to downsize. This will create opportunities for increasing development of housing that suits their needs whilst leaving behind housing opportunities for the next generation," the property report details.
In this move to downsize, the report indicates low maintenance, 'lock and leave', single level properties, close to amenities and public transport are considered highly desirable. As such, small scale, simple upkeep strata complexes, houses on smaller blocks and properties with easy care backyards are in significant demand.
Herron Todd White's report lists a desire to remain close to friends and family, proximity to healthcare and Sydney's offerings as an international city as driving forces inspiring over 55s to avoid the standard tree or sea changes.
The report looks positively on the NSW government's 2018 medium density housing code as a signal that the government is prepared to effectively react to this increasing need for medium density housing through the fast tracking of approvals and a uniform approach to design.
The 'Baby Boomer' effect on a few of the city's key suburbs was detailed as follows:
Inner ring suburbs
For the over 55s, inner Sydney communities such as Jacksons Landing, at the northern tip of Pyrmont, and Darling Point are proving increasingly popular. However, other suburbs such as Roseberry, Marrickville and Annandale have seen a marked exodus from the older generations, opening up opportunities for young buyers enticed by the areas' good transport links, café culture and proximity to the CBD.
The eastern suburbs
To the east, and medium-rise towers in suburbs such as Bondi Junction and Edgecliff are increasing in popularity as Baby Boomers are attracted to the neighbourhoods' mix of residential, retail and commercial precincts.
For those looking for luxury or 'prestige' dwellings, boutique unit complexes in Double Bay, Vaucluse and Rose Bay are proving fashionable for the over 55s due to their closeness to amenities. Prices for such accommodation types are generally around the $3 million mark.
The northern beaches
According to the 2016 census, a significant 28 per cent of the northern beaches is over 55, with some areas, such as Palm Beach, recording 53 per cent of residents falling into this demographic. Popular accommodation types for Baby Boomers here include villas, garden apartments, unit complexes with lift access and single-storey houses on levelled parcels. Low maintenance, accessible and centrally located residences are in high demand. An example of such tells of one luxury waterfront over 55 development in Narrabeen having been completely sold off the plan before construction was even finished. An obvious premium is paid for these features, and there had been a larger uplift in capital growth due to strong demand.
The north shore
Larger homes in the upper north shore are becoming available as over 55s are selling up to move to smaller, luxury two and three-bedroom units in lower north shore suburbs such as Mosman. Families looking to upgrade and returning expats make up a large percentage of those purchasing such homes, as many wish to take advantage of the area's quality schools and peaceful neighbourhoods.
The Sutherland Shire
For Baby Boomers in the luxury, over $3 million category, Cronulla is growing in demand due to its access to transport, beaches, cafés and restaurants. Residences in bayside suburbs including Dolls Point and Ramsgate are also highly sought-after by this wealthier demographic as such accommodation is still relatively cheaper than Cronulla.
Other trends identified in the report included an increase in intergenerational living, predominantly in middle and outer ring suburbs. This is appearing in the form of new granny flats, the knocking-down of stand-alone houses to be reconstructed as a duplex pair and the remodeling of existing houses to create self-contained sections. Dual key apartments are also growing in demand, as the style appeals both to investors and Baby Boomers looking to get their children into the housing market. The popularity of these types of accommodation seems to be fuelled by affordability and providing the older generations with a better level of care.
Forward this article to a friend. Follow us on Linkedin. Join us on Facebook. Find us on Twitter for the latest updates