Try another search or check out these top posts
Invest
This is what Australia's most advantaged area looks like
Census data has shone a spotlight on Australia's most advantaged suburbs, and probably woken up a few green-eyed monsters of jealousy while doing so.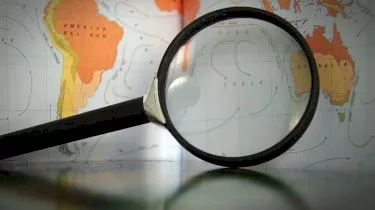 This is what Australia's most advantaged area looks like
Census data has shone a spotlight on Australia's most advantaged suburbs, and probably woken up a few green-eyed monsters of jealousy while doing so.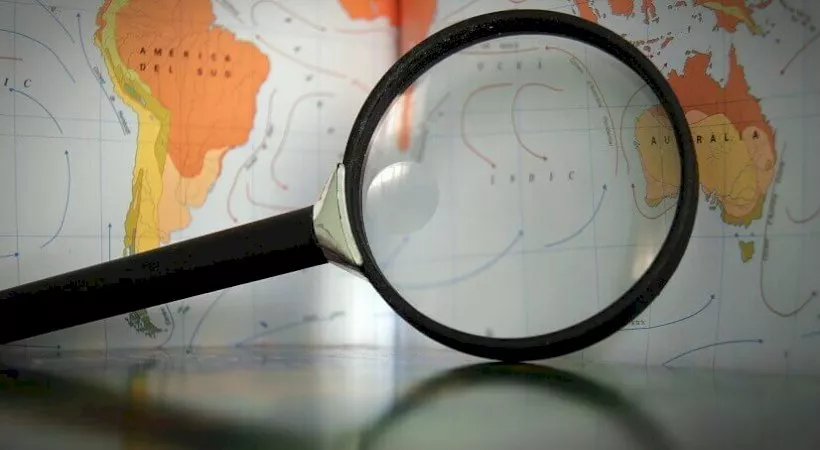 Ku-ring-gai took out the title for most advantaged local government area (LGA), according to the 2016 Census.
The leafy upper north shore area was ranked number one in terms of socio-economic advantage.
Home to 118,000 residents on census night, Ku-ring-gai includes the suburbs of Pymble, Turramurra and Killara.
According to ABS figures, these 118,000 residents enjoy a median total income excluding government pensions and allowances that, at $55,448, is more than $10,000 more than the Australian $44,940 average.
This is useful, given that Ku-ring-gai residents' average monthly household mortgage payment is $1,403 larger than the national average of $1,994.
Knox Grammar School in the Ku-ring-gai suburb of Wahroonga can see annual fees hit $31,830 for senior students, so that higher median income comes in handy again.
It's about the same for students attending Pymble Ladies' College, with senior fees hitting $31,425 a year.
Parents also have the option of sending their children to the local state school, Ku-ring-gai High School.
According to Nest Egg sister title Smart Property Investment analysis of CoreLogic data, the median price for a house in Pymble is $2,387,500.
However, Pymble's Federation House, which features a tennis court and a pool, sold in late December for $4,875,000.
Sister-suburb, North Turramurra has seen its property prices increase to the tune of 55.38 per cent capital gain. Slightly more affordable than Pymble, average house prices in North Turramurra are $1,919,000.
Neighbouring North Wahroonga has seen a staggering 88.09 per cent capital gains growth over the last five years, with the average house price sitting at $1,768,000.
Responding to the ABS findings, Ku-ring-gai mayor Jennifer Anderson said that despite the ABS' judgement of Ku-ring-gai's privilege, the LGA still has much to do.
"Around 40 per cent of our residents are migrants and many of these are non-English speaking, needing our help to build their lives here," Ms Anderson said.
"The 2016 census data also shows that we have far higher proportions of the very young and the very old, and these age groups are set to increase in the next 20 to 30 years. Providing facilities and services for those aged over 80 and under 30 is at the forefront of our strategic planning.
"The council has long-term plans in place to respond to our changing population, including multimillion-dollar redevelopments of major centres such as Lindfield, Turramurra and Gordon."
Coming second after Ku-ring-gai is Mosman, which includes the wealthy suburbs of Balmoral, Beauty Point and Clifton Gardens.
The most disadvantaged
On the other end of the spectrum, Cherbourg, an LGA about 250 kilometres north-west of Brisbane is home to 1,269 people. The top 10 most disadvantaged areas were all in Queensland and the Northern Territory, while the most advantaged were all in NSW or Western Australia.
Outside of state lines, racial lines also dictate – or at least reflect – the disparity.
Thirty per cent of people born in China, South Africa and Malaysia live in advantaged areas, with less than 10 per cent living in disadvantaged areas. However, 40 per cent of Vietnamese-born Australian residents live in disadvantaged areas, with only 11 per cent living in advantaged areas.
Aboriginal and Torres Strait Islander Australians are much more likely to live in the most disadvantaged areas (48 per cent) than their non-Indigenous counterparts (18 per cent).  
Correspondingly, only 5.4 per cent of Indigenous Australians live in areas of high advantage, compared with 22 per cent of non-Indigenous people.
10 most advantaged areas
| | | |
| --- | --- | --- |
| Rank | LGA | Usual resident population |
| 1 | Ku-ring-gai (NSW) | 118,053 |
| 2 | Mosman (NSW) | 28,475 |
| 3 | Woollahra (NSW) | 54,240 |
| 4 | Cottesloe (WA) | 7,597 |
| 5 | Peppermint Grove (WA) | 1,636 |
| 6 | Nedlands (WA) | 21,121 |
| 7 | North Sydney (NSW) | 67,658 |
| 8 | Lane Cove (NSW) | 36,051 |
| 9 | Cambridge (WA) | 26,783 |
| 10 | Hunters Hill (NSW) | 13,999 |
10 most disadvantaged areas
| | | |
| --- | --- | --- |
| Rank | LGA | Usual resident population |
| 1 | Cherbourg (Qld) | 1,269 |
| 2 | West Daly (NT) | 3,166 |
| 3 | Belyuen (NT) | 164 |
| 4 | Woorabinda (Qld) | 962 |
| 5 | Central Desert (NT) | 3,677 |
| 6 | Aurukun (Qld) | 1,269 |
| 7 | Yarrabah (Qld) | 2,559 |
| 8 | Doomadgee (Qld) | 1,405 |
| 9 | Napranum (Qld) | 957 |
| 10 | Palm Island (Qld) | 2,446 |
Forward this article to a friend. Follow us on Linkedin. Join us on Facebook. Find us on Twitter for the latest updates