Try another search or check out these top posts
Invest
Australia's housing market passes $9tn in value
The property boom has crossed another major threshold.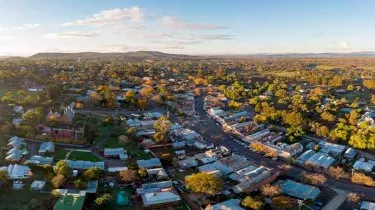 Australia's housing market passes $9tn in value
Figures released by the Australian Bureau of Statistics (ABS) have revealed that Australia's residential housing market is now valued at more than $9 trillion.
ABS head of prices statistics Michelle Marquardt said that price property growth results were in line with earlier expectations and were reflective of ongoing conditions in the sector.
Although lockdowns and other COVID-19 restrictions suppressed the number of residential property transactions taking place across Sydney, Melbourne and Canberra, it did little to deter the factors driving prices upwards overall. 
"Continued solid growth in residential property prices was supported by record low interest rates, strong demand and low levels of stock on the market," she said.
Broadly, residential property prices rose 5.0 per cent. Broken out, the value of house prices rose 5.7 per cent, while attached dwelling prices rose 3.1 per cent over the same period. 
Nevertheless, the September 2021 quarter represented a significant milestone for the overall value of the 10.7 million residential dwellings that make up the Australian housing market. 
The mean value of an Australian home rose from $821,700 in the previous quarter to $863,700 during the most recent one. 
That increase propelled the total value past the $9 trillion mark for the first time on record, with the last six months accounting for $1 trillion in price growth.
"By comparison, the previous increase of just over $1 trillion took 15 months, rising from $7.2 trillion in the December quarter 2019 to $8.4 trillion in the March quarter 2021," Ms Marquardt noted.
NSW accounted for the lion's share of dwellings at 40 per cent, or $3.7 trillion, of Australia's total property value. In NSW, the average price of a residential dwelling now sits at a record high of $1.1 million. 
Annually, residential property price growth of 21.7 per cent represented the strongest annual increase since the ABS began tracking the data in September 2003. 
As with quarterly data, houses outperformed attached dwellings at 25.4 per cent versus 12.4 per cent. 
The ABS found that Hobart, Sydney and Canberra came out at the front of the pack with 25.7 per cent, 25.4 per cent and 25.2 per cent annual price growth across the period. 
Perth, Brisbane, Darwin and Melbourne also recorded their highest price growth gains in over a decade.
Forward this article to a friend. Follow us on Linkedin. Join us on Facebook. Find us on Twitter for the latest updates
About the author