Try another search or check out these top posts
Invest
Apartment market shows signs of recovery
Despite the number of new projects dropping in recent months, a director says there may be some indication the apartment market is on track for recovery.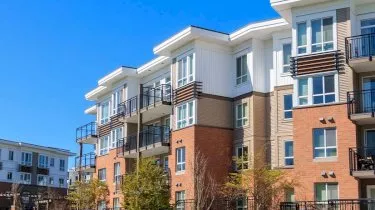 Apartment market shows signs of recovery
Despite the number of new projects dropping in recent months, a director says there may be some indication the apartment market is on track for recovery.
According to data derived from the Urbis Apartment Essentials Report, when it comes to new apartment supply, new project launches continued to decline in quarter two, with just 23 new projects launched nationally. In comparison, 60 projects launched for the corresponding period in 2019.
"Data for the first half of 2020 follows a continued downward trend. If the current rate of launches were to continue for the remainder of 2020, this would bring the annual total to around half the volume of projects launched in 2019, which was already half the average of the previous four years," the tracker found.
"With the volume launching, in marketing and under construction all diminishing, market attention switches to absorbing newly completed stock. This offers buyers the advantage of viewing the finished product and suits those residents seeking a move in the short term. Owner-occupiers were the most active purchaser group in each state surveyed in the quarter.
"Across all projects, there is an overall reduction in volume selling of 8 per cent compared to this time last year, with further reductions in volume to come given the declining launch rate."
Mark Dawson, director at Urbis, said the COVID-19 pandemic impacts were clearly felt in Q2 2020.
"Clearance of available inventory dropped from 15 per cent in Q1 to 10 per cent of available stock selling in Q2. The slowing speed of sales was very much expected given uncertainty in the economy and limited movement of people nationally."
"In the short term, we expect to see more volatility and variation in the data as different states emerge, submerge and re-emerge in different pathways out of COVID-19-related restrictions."

"Demand remains restricted, and when this happens, the market typically balances itself by diminishing supply, which supports prices."

"With fewer projects launching and taking longer to sell, this flows through to total housing supply approved and delivered in years to come. We need to be careful this does not drop to levels detrimental to Australia's recovery from the pandemic. Current jobs and future liveability and affordability are on the line, so we do need to find ways to sustain the pipeline. This could be targeted stimulus, like HomeBuilder, but for off-the-plan infill development or supporting Build to Rent to plug the gap in housing supply at risk."

That being said, Mr Dawson said he remains optimistic.
"The development sales and marketing industry is very well equipped to reach buyers remotely. The off-the-plan industry has successfully presented virtual 3D apartment displays and fly throughs of future developments and precincts for a number of years," he said.
"As the economy opens up and movement of people resumes, there will be continued demand for a range of housing densities throughout our cities. The drivers of demand for apartments that were there before the pandemic: affordability, views, high levels of walkability, multiple transport options and convenient local living will be just as relevant.

"We expect design and management of apartments will continue to evolve with customer preferences. This could mean more flexible spaces within apartments, but also within buildings to promote healthy and practical lifestyles ready to deal with a changing environment."
Forward this article to a friend. Follow us on Linkedin. Join us on Facebook. Find us on Twitter for the latest updates