Try another search or check out these top posts
Invest
Amid pandemic: Aussies now in a better position to buy a house
Nearly half of Australians are considering buying a property in the next 12 months, but their standards for a new home has been shifting as a result of COVID-19, new research has revealed.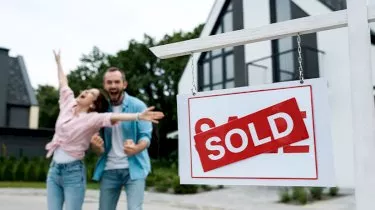 Amid pandemic: Aussies now in a better position to buy a house
Nearly half of Australians are considering buying a property in the next 12 months, but their standards for a new home has been shifting as a result of COVID-19, new research has revealed.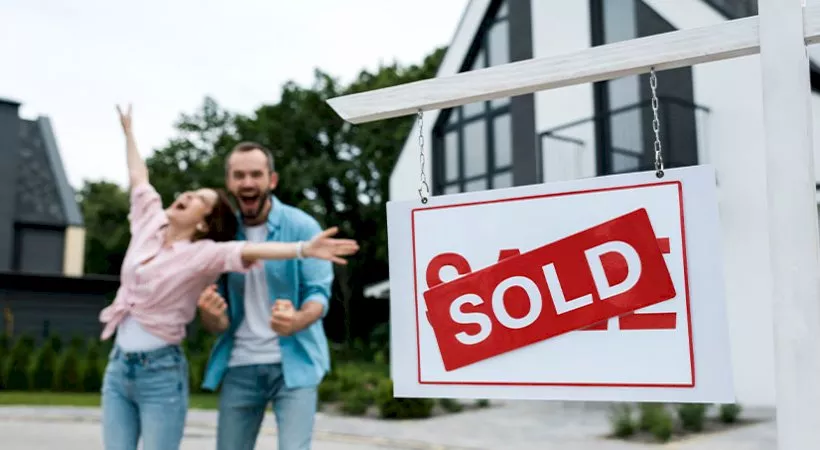 The CUA Home Sentiment Survey revealed that a fifth of Australians think they are now in a better position to buy or invest in a property than pre-pandemic, especially those aged between 25 and 34.
This has led to a promising 46 per cent of Aussies thinking about buying a property in the next 12 months, according to the survey.
However, the traditional location factors such as being close to public transport or living near work are less important now for a fifth of people – 19 per cent and 23 per cent, respectively – in the "new normal" brought about by the COVID-19 outbreak.
Homes offering a dedicated office space or rooms large enough to accommodate work desks are becoming hot property, as over half of Australians think these are now more important considerations for their next home.
There's also an increased interest in home cooking, with 40 per cent of the respondents considering a large kitchen as more important now. Further, with remote working and learning a new-found reality for many, 68 per cent said that a fast internet connection is also a key consideration.
Other factors considered are garden or outdoor space, proximity to family members, indoor play area for kids, entertainment space and pet-friendliness.
"COVID-19 threw everything into a state of flux when it hit our shores in early 2020, and it has made Australians rethink what is essential in the home moving forward," according to Di Jones Real Estate agent Piers van Hamburg.
The ramifications of lockdowns led to nearly two-thirds of Australians (64 per cent) nominating a reduced cost of living as a key factor when considering a new place to live, while one in 10 is thinking of moving further away from the city or closer to nature to live a quieter lifestyle.
A similar proportion are considering a move closer to family and nearly a fifth (17 per cent) are waiting to see what happens in the market.
These insights suggest a potential change in popularity of suburbs and property types in the months ahead, with the impact of COVID-19 continuing to shape the housing market, according to Mr van Hamburg.
"Our Southern Highlands team in regional NSW has seen an exponential increase in buyer demand for the area, as flexible working arrangements become the norm."
First home buyers more hopeful
The CUA Home Sentiment Survey revealed that more than half (53 per cent) of those considering a property purchase will be first home buyers, and 32 per cent are existing mortgage-holders looking for a different home or an additional property.
For almost a fifth of first home buyers (17 per cent), government initiatives have been critical in enabling them to purchase a home before they thought they could or helped them purchase a bigger property than they thought was feasible.
CUA's chief customer officer, Megan Keleher, said: "The government initiatives in place are clearly helping many people overcome some of the roadblocks to achieving this dream, so it was very pleasing to see the recent extension of the First Home Loan Deposit Scheme to help an additional 10,000 first home buyers secure newly constructed homes."
However, a significant 32 per cent of the respondents believe they are in a worse position now in terms of buying a property. One in 10 said they had considered buying an investment property or their own property pre-pandemic but have since put plans on hold.
In the past six months, more than $53 billion worth of loans have been refinanced across Australia, according to Canstar, with CUA data showing a 23 per cent jump in refinancing applications since May 2020.
According to CUA's research, releasing equity to purchase a car or make another major purchase was the driving force for around a quarter of those refinancing. One in five home owners (18 per cent) said that the equity released would fund renovations or extensions to their house.
"Refinancing can be one way to potentially save thousands of dollars over the term of your loan, and with interest rates at record lows, it may be a good time to consider refinancing."
"However, it is a big financial decision and you need to consider more than just the interest rate. Fees and product features like redraw or offset facilities can make a big difference to the cost of your loan over time, so it's important to do your research," Ms Keleher advised.
Forward this article to a friend. Follow us on Linkedin. Join us on Facebook. Find us on Twitter for the latest updates